Europe Replaces Russia's Gas, Risks Climate Goals

Europe's attempts to diversify its gas supplies could have unintended and negative consequences for climate progress, writes Chris Morris.
Crisis, what crisis? Fears a few months ago that Russia could successfully weaponize energy supplies to hold Europe to ransom, in order to put pressure on European countries to stop backing Ukraine, have eased considerably.
Gas prices are still a lot higher than they were a year ago, so energy is expensive. But the autumn weather has been unseasonably warm and both domestic and industrial consumption of gas has been reduced. There are now record high levels of gas in storage.
Combined with a huge increase in supplies from elsewhere in the world, it all means Europe is far less vulnerable as winter approaches than many had anticipated. But Europe's success in sourcing supplies from alternative markets raises questions about climate policies, and means countries in the developing world are struggling to get the gas they need.
The Race to Diversify
In 2021, more than 40 percent of Europe's gas supplies came from Russia. Germany, Europe's most important economy, got more than half its gas from Moscow. Concerns that were raised about over-reliance on such an unpredictable partner always seemed to fall victim to inertia, and a preference for the easy option.
So, the Russian invasion of Ukraine was a wake-up call that was long overdue. Something approaching panic set in as Moscow responded to European sanctions, and support for the government in Kyiv, by cutting off supplies to countries and companies across the continent when they refused to pay in roubles.
The race to diversify was on, and the first response was to focus on building up reserves. Gas in storage usually covers about a quarter of Europe's winter energy needs, and countries have spent months filling up their reserve supplies. As a result, many storage facilities are now well over 90 percent full.
Where is the Gas Coming From?
Norway has increased its gas supplies to the rest of Europe significantly, stepping up production and overtaking Russia to become Europe's largest supplier by volume. A new pipeline bringing Norwegian gas via Denmark under the Baltic Sea to Poland opened in September. It was a long-term project, planned well before Russia's attack on Ukraine, but it came to fruition at just the right time, easing fears in eastern Europe that Russian pressure could turn off the lights.
Further south, Azerbaijan has increased supplies sharply (by about a third), in pipelines that cross into Turkey and then Greece. Other central Asian countries, such as Turkmenistan, could also supply more gas via pipelines that transit through Turkey into Europe.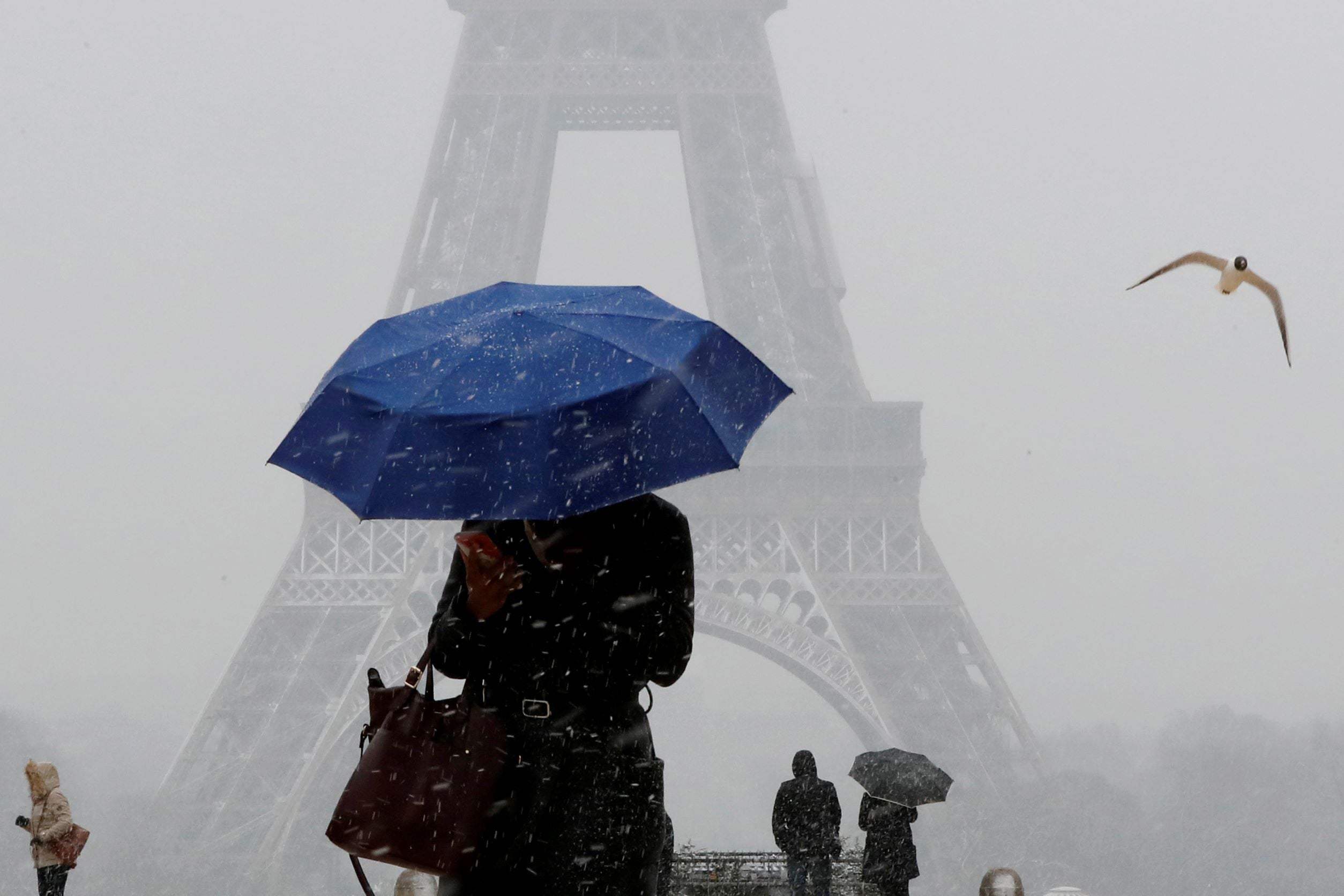 Other countries are also racing to improve their infrastructure. Last week Germany completed construction at Wilhelmshaven near the Dutch border of its first import terminal for liquified natural gas (LNG). It was built in little more than six months, and will start receiving LNG shipments early next year.
Germany is not alone. There has been an unprecedented rush across the continent to increase imports of LNG by ship. Supplies from the United States have more than doubled, while LNG is also being shipped from Qatar and the Gulf, and from countries in west Africa such as Nigeria. New sources of supply in Senegal and Mauritania are expected to come on stream soon.
Diversification is the word on the lips of policymakers. Russia's share of European gas imports had fallen to just 7.5 percent by October, and no one wants Russian gas to be replaced by too much dependence on another potentially unreliable partner. Hence the worldwide rush to unearth a wide variety of new suppliers.
---
Insight and understanding delivered straight to your inbox
The world is always changing. Enter your email below to stay informed and engaged in the world's most critical issues through our weekly Global Insight newsletter.
---
The Long Haul?
The net result is that Europe's energy needs this winter may not reach the crisis point many had feared. But what about next winter, when Russian supplies may have disappeared altogether, and the easing of Covid-19 restrictions in China may mean demand for LNG in Asia rises sharply again?
The International Energy Agency (IEA) says Europe could face a significant shortfall next summer – of as much as 30 billion cubic meters of natural gas – as it tries to replenish supplies. The IEA urges further steps to improve energy efficiency, and suggests that one long-term effect could be that the gas crisis will serve as an incentive to speed up the transition to renewable fuels like wind and solar.
The IEA also forecasts that if countries meet their climate targets in time, demand for oil, coal and gas will peak by the end of this decade. That's a big if. But a rapid worldwide transition from fossil fuels to renewables was always going to be challenging, and those who make billions from the fossil fuel industry were always going to try to slow it down. Russia's war in Ukraine has added to the complexity.
Further Impact on Climate Change
Some less optimistic conclusions have been drawn from the current energy crisis for the fight against climate change. The research group Climate Action Tracker (CAT) said last week that planned projects to increase LNG production and import capacity across the world could use up 10 percent of the world's remaining carbon budget - the cumulative amount of greenhouse gases that can be emitted if global warming is to be limited to 1.5C above pre-industrial levels.
CAT argued that European governments have in fact over-reacted, and that the new gas infrastructure being constructed in response will lead in the long term to an over-supply. The same governments that are urging the world to accelerate the transition to renewable energy, and that have set themselves more ambitious targets at home, are also encouraging a new dash for gas.
Many African countries, for example, want to develop renewable energy sources while also tapping into their large gas reserves at a time when demand and prices are high. Energy companies spy an opportunity and are eager to invest in new gas fields. If bigger and better financing is not made available for renewable energy projects instead, an African gas boom could begin.
European governments say any new gas contracts they sign will be short-term ones, to get them through a few difficult years. But those insisting that no new oil and gas fields should be opened anywhere fear that adding new gas infrastructure, to the current production of fossil fuels, could push the goals of the Paris climate agreement out of reach.
Poorer Countries are Struggling
Europe's sudden thirst for alternative gas supplies carries another serious cost. It is now buying up gas which would previously have been sold elsewhere. European countries are outbidding their counterparts in the developing world who are struggling to meet their needs after being priced out of the market.
Countries in South Asia like Pakistan and Bangladesh depend heavily on imports of natural gas for the generation of electricity. But last month Pakistan revealed it had failed to attract a single bid for a tender to supply one cargo of LNG every month for several years. One alternative that the Pakistani government is exploring is to import gas through a network of pipelines from – ironically – Russia. And who can blame them?
Power cuts, already a feature of daily life in Pakistan, have been increasing, and countries that are failing to procure gas supplies are turning back to dirtier fossil fuels like coal and oil to try to keep their power stations running. Thailand is another country that has chosen to extend the life of some of its coal-fired power plants to replace imported gas which has become too expensive.
It presents politicians in the western world, especially those advocating rapid progress on an energy transition, with an awkward dilemma. They are protecting their own, and Europe's energy crisis has eased, at least for now. But the long-term consequences loom.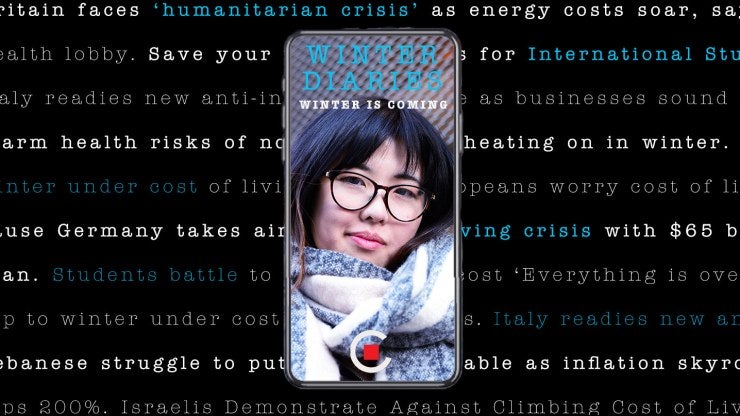 Winter Diaries
This episode is in collaboration with our new listening project, the Winter Diaries. Are you a young person living in Europe, the Middle East, North Africa, or the United States? We want to hear from you and will share and amplify your stories.
Writer and Former Correspondent, BBC News


Chris Morris is a writer based in London. He was a BBC correspondent for 30 years, based in Europe, the Middle East, South Asia and the United States. From 2017-2022 he was the BBC's Reality Check correspondent, leading the BBC's on-air fact-checking service.