Career Opportunities
The Chicago Council on Global Affairs is embarking on an ambitious digital transformation, and we are growing our team to reach and engage more people in Chicago and beyond.
The Council brings together people who are passionate about the world's most pressing issues and invites everyone into the conversation to ensure we consider diverse perspectives that push us to think, grow, and move forward. If you're likewise invested in the world's most pressing issues—if you want to help shape our global future—you'd find yourself in good company here. We hope you'll apply and be part of our growing team.
For the safety and well-being of our staff, we require that all prospective employees submit proof of an up-to-date COVID vaccination and booster record or seek a reasonable accommodation for a religious or medical reason prior to their first day of employment.
Open Positions
Throughout the year we have opportunities ranging from research and program support, to fundraising, to communications, and technology.
The person in this hands-on leadership role will work collaboratively across the organization to generate, vet, and prioritize ideas, coordinate resources, and produce programs that deepen and extend loyalty to the Council and amplify our collective impact in the world.
Conceive and create daily social videos for the next generation of changemakers about what's happening in the world and why it's relevant to them.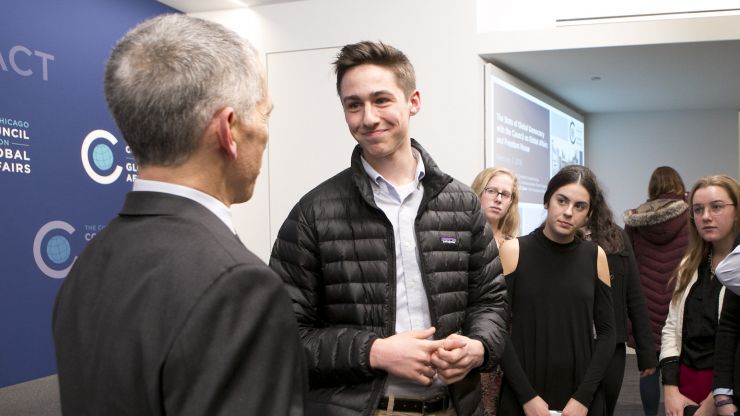 Internships
The Council offers undergraduate juniors and seniors, and graduate students the opportunity to learn about our organization and participate in a variety of duties associated with ongoing projects through its internship program.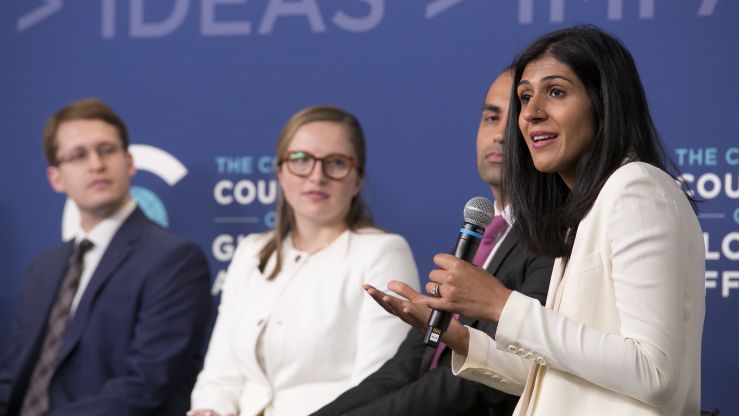 Leadership development opportunities
From membership to the Emerging Leaders Program, the Council offers myriad ways to engage in Chicago's rich international affairs community.
From weekly event notifications to monthly roundups on research, policy development, and more; The Chicago Council on Global Affairs has a wealth of newsletter options tailored to your interests.