Internship Program
The Council offers undergraduate juniors and seniors, and graduate students the opportunity to learn about our organization and participate in a variety of duties associated with ongoing projects through our internship program.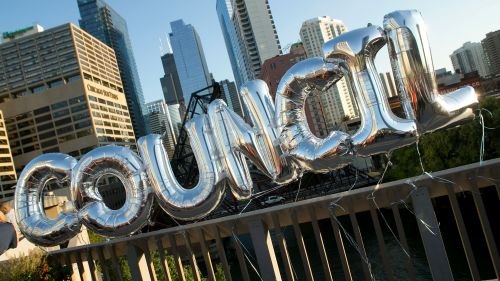 Each internship is designated as either in-person or virtual. If you are chosen for an in-person internship, you must be able to get to our office in downtown Chicago. We require Chicago-based interns coming into our office space to be fully vaccinated, including an up-to-date COVID-19 booster dose when eligible based on current CDC guidelines. You are considered "fully vaccinated" two weeks after completing the second dose of a two-dose COVID-19 vaccine (e.g., Pfizer or Moderna) or two weeks after receiving a single dose of a one-dose vaccine (e.g., Johnson & Johnson/Janssen). If you have reached your eligibility date, and have had your booster, you are up to date without any further efficacy waiting period.
All internship opportunities are unpaid.
Internship opportunities on the Development team:
Internship opportunities on the Emerging Leaders team
Internship opportunities on the Global Cities team:
Internship opportunities with the Center on Global Food and Agriculture
Internship opportunities on the Lester Crown Center team
Internship opportunities on the Office of the President's team
There are no internship positions open at this time on the Operations team. Please check back next term.
Internship opportunities on the Studios team
How often are internship opportunities posted?
The Chicago Council on Global Affairs recruits interns at fixed times of the year. See the chart above for the timeline of each internship term.
Positions will be posted year-round on the website regardless of whether we are in an open application session.
---
How soon will applicants be contacted after submitting an application?
All applications are reviewed on the timeline posted above. Candidates who are selected for an interview will be notified during the times listed above. Candidates will be contacted only if their applications are selected for further review.
---
Can I contact someone to confirm receipt of my materials?
Unfortunately, due to the high volume of applications that we receive, we are unable to take phone calls or in-person visits in regards to internships. All interns will receive an email confirmation that their materials have been submitted. No phone calls, please.
---
How long do internship opportunities last?
Typical terms last 3-4 months but candidates can be evaluated for a longer term if their schedule allows. No internship will exceed one year in duration.
---
I've had another opportunity come up—can I find out if I've been selected sooner?
No. All students will be contacted either during the interview and selection timeline if a team is interested in their candidacy or within 30 days of the last day for interviewing and selection if a candidate has not been selected.
---
Am I eligible for an internship as a recent grad?
Unfortunately, we are not able to accept recent graduates at this time.
---
I'm not technically a junior yet. Am I eligible for an internship?
Our internship program is geared towards college undergraduates at the junior standing level and above. We find that our program is most beneficial to students that have had a few years of college coursework related to the Council's work. Furthermore, this additional education and other college-acquired skills supplement the hands-on experience gained through an internship. We would be delighted to consider you for a future term. The Council also offers a student membership which gives access to our many programs and events throughout the year. We encourage you to take a look at our upcoming programs and register if you would like to learn more about the Council and the work that we do.
---
I can't work the full four months—will you consider a shorter term?
Due to the time invested in intern training as well as the inherent benefit in an intern having substantive experience, the terms last 3-4 full months. Depending on a team's interest, however, they may be open to exploring your candidacy depending on their individual needs. Please feel free to apply, understanding that it'll be up to the teams to determine if your availability will work for their team. We do sometimes have needs that arise on our teams or with our fellows that may open up new intern opportunities.
---
Should I submit separate applications if I'm interested in working on multiple teams?
No. Please rank the three areas that interest you on the online application form.
---
I am an international student. Can I apply for the internship program?
You are welcome to apply, however, all selected international applicants will need to obtain valid work authorization on his/her own behalf. Please feel free to visit the USCIS website for detailed work authorization information.
---
Can I intern or work-shadow a staff member for a few weeks?
No. We are unable to offer short-term internships or work-shadow opportunities.
---
Does a Council internship guarantee me a full-time position afterwards?
Interning at the Council does not guarantee employment with the organization. All of the Council's open career opportunities are posted online.