Ukraine
The latest analysis, events, research, and commentary on Ukraine.

Russia intends to win its brutal offensive against Ukraine by any means necessary—even if those means condemn millions to hunger and starvation.




While many in the West see the outcome of the war as determined by military action and shifts in battlefield positions, in Ukraine, long term integration with the West is the most important goal.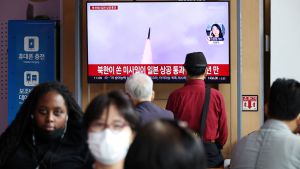 Pivot to Europe: US Public Opinion in a Time of War
On some of the most significant issues of the day, including how the United States should respond to Russia's invasion of Ukraine, Americans across party lines are in agreement, albeit often for different reasons.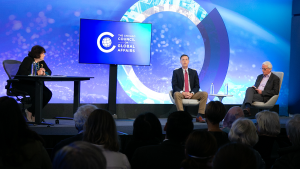 Jessica Tuchman Mathews moderates a discussion with Ivo Daalder and George Beebe on options for protecting Ukraine's independence, ending Russian aggression, and keeping the US and Ukraine's neighbors out of the war.

In the face of urban warfare, Ukrainian mayors and local communities emerge as symbols of leadership, resistance, and resilience.

Former Swedish Prime Minister Carl Bildt, Georgetown's Angela Stent, the Council's Ivo Daalder, and CNN's Bianna Golodryga analyzed Russian President Vladimir Putin's intentions and potential plans after invading Ukraine.