Turkey Troubles, a Fishy Fix, and South Africa's Success
October 28, 2022
Check out our roundup of the week's top news and research in food, agriculture, and global development.

Credit: REUTERS/Favaz Aziz
Top Story
Famine in Pakistan
Pakistan is facing one of the worst food crises in its history. High food prices, drought, and livestock diseases have left up to 16 percent of Pakistani citizens food insecure, with 4 million experiencing phase four famine conditions. FAO officials claim that recent floods damaged 4.5 million acres of crops, exacerbating the crisis.
Council Insights
Winter Is Coming
Are you a student living in Europe, the Middle East, or North Africa? This winter, we're launching a listening project to amplify the stories of young people around the world – and we want to hear from you. Help us amplify and share your stories, and how you're experiencing potential hardships this winter. Learn more about the project.
Food & Agriculture
Turkey Troubles
This Thanksgiving, turkeys will be harder to find and more expensive than ever. Turkey supplies have been tight since producers started to cut back after turkey prices crashed in 2019. Current inflation will also make the reduced supply of turkeys more expensive, as farmers and processors are paying much more for feed, field, and labor. As a result, consumers could be paying more than twice as much for a turkey as they did last year.
Wheat for Days
Many countries are facing wheat shortages, but the opposite is true in Zimbabwe. After decades of relying on imports to offset local production, the country is on the verge of its biggest wheat harvest in its history, allowing Zimbabwe to create a reserve that will cushion the country from future shocks. The country's agricultural minister accredits the surplus to the empowerment of local farms by improving water supply infrastructure and distributing fertilizer to small-scale farmers.
South Africa's Success
Despite daunting challenges to the agricultural sector—namely climate change, conflict, and COVID—South Africa's farmers are thriving. The 2022 Global Food Security Index shows that South Africa is the most food secure country on the African content, and has made significant improvements in food availability, quality, safety, and sustainability. Exporting food to almost every country in Africa, South African farmers are helping abate the global food crisis, but threats from agricultural subsidies could jeopardize their success.
Deeper Dive
Can Agricultural Subsidies Hurt Farmers?
Food subsidies have the potential to help consumers and farmers, but it can be a double-edged sword as subsidies can potentially be harmful to small farmers. By lowering prices for goods, subsidies can inadvertently encourage overproduction, thereby flooding the market with surplus crops sold below the cost of production and depressing global prices.
Data Crunch
EU Food Waste
According to a recent report from Eurostat, EU households wasted 154 pounds of food per person in 2020, with total food waste in the EU reaching 280 pounds per person. Household waste is responsible for 55 percent of total food waste in the EU, with the remaining 45 percent generated in other stages of the food supply chain. According to FAO, global food waste accounts for over 8 percent of total greenhouse gas emissions.
Resilience
Fungal Fears
WHO published a report highlighting the first-ever list of fungal "priority pathogens," cataloging 19 pathogens that pose the most significant risk to public health. Fungal pathogens are becoming increasingly common and resistant to treatment, largely driven by the overuse of antifungals in agriculture. WHO hopes the list will drive further research and policy interventions to strengthen the global response to fungal infections and antifungal resistance.
Big Ideas
A Fishy Fix
To address the climate impact of food choices, many investors are funding plant-based meat substitutes. However, an unlikely fix for a warming planet has been sitting on supermarket shelves for two centuries: tinned fish. Tinned fish provide the highest amount of protein with the lowest carbon footprint. The product is also cheap, requires no energy for refrigeration, rarely spoils, and can be harvested sustainably, making it beneficial for consumers and the environment.
DC Report
The trading relationship between Mexico and the US is vital to the agricultural community and for meeting consumer demands. Mexico's president promises to enact a decree that puts this relationship in peril; the decree would phase out Mexico's imports of over 90 percent of American corn by 2024. Farmers are now looking to the Biden administration to intervene and ensure that corn exports to Mexico do not cease.
Big Actors
Methane Down Under
Australia's climate minister announced that the country has joined the Global Methane Pledge in its multilateral efforts to reduce global methane emissions. By coming on board, Australia will join the rest of the world's agricultural commodity exporters in trying to slash country methane emissions 30 percent by 2030. The climate minister promised that the pledge does not require Australia to focus solely on agriculture, assuring citizens that the government will not introduce taxes or levies to reduce livestock emissions.
Trade & Commodities
Opening Fertilizer Trade
reduced availability jeopardizes farmers' ability to grow food. The event also warned participants of adverse environmental effects of the misuse or overuse of fertilizers. This prompted questions over how strike the right balance between the need to produce more food to address global food insecurity, and how to optimize fertilizer use.

 
Council Events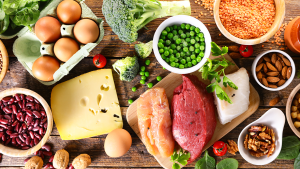 Influential thought leaders lay critical groundwork for better aligning agriculture and food systems.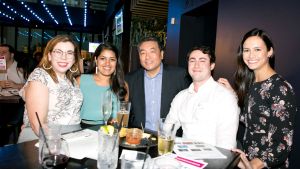 Members of our Young Professionals Network and the public are invited to flex their knowledge of global affairs at our game night.
Did you miss one of our previous livestreams? Don't worry! They are all available on our website to watch at any time.
Other Upcoming Events
CGIAR @ TropAg 2022: International Agriculture Conference
Date: October 31 – November 2
COP27
Date: November 6 – 18
Harnessing Digital Technologies and Experiences to Accelerate Agricultural and Rural Development in Asia and the Pacific
Date: November 23 - 24
From the Ground Up: Building Ethical Land Access with LANDBACK
Date: November 17
Time: 12:00 p.m. CT
---
Land Acknowledgement Statement
The Center on Global Food and Agriculture recognizes it occupies the ancestral land of the Kiikaapoi, Peoria, Kaskaskia, Bodwéwadmi, and Myaamia people. Indigenous communities around the world disproportionately experience the pressures of climate change, global conflicts, and the COVID-19 pandemic, while simultaneously stewarding 80 percent of the world's biodiversity. These Indigenous tribes and nations are the original owners of this land and continue to be systemically erased by policies and practices that ignore their histories. To learn more about Indigenous foodways and practices, check out our 2022 blog series "Stewardship, Sovereignty, and Solutions."
Communications Officer

Natalie Burdsall joined the Chicago Council on Global Affairs in 2022 as the communications officer for the Center on Global Food and Agriculture. In this role, they promote the work and impact of the Center to expand public engagement in global food and agriculture, and assist in bringing the Council's digital transformation to fruition.