Trapped Tigrayans, Subterranean Solution, and a Thanksgiving Legacy
December 2, 2022
Check out our roundup of the week's top news and research in food, agriculture, and global development.

Credit: REUTERS/Maja Smiejkowska
Top Story

 
Corn Conflict Is Raising Tensions
Tensions between the US and Mexico are rising as Mexico continues with its plan to ban imports of GMO corn by 2024. Mexico is the second largest importer of corn in the world after China, and much of the corn it buys comes from the US. To assuage concerns, Mexican President Andrews Manuel López Obrador assured that GMO corn for animal feed would continue to be allowed. Despite the exception, the ban would still halve Mexico's imports of US yellow corn, raising concerns of severe economic fallout.
Council Insights

 
A Thanksgiving Legacy
"In many Native American communities, Thanksgiving is not a cheerful holiday, but rather a day of mourning. Not only do we mourn our ancestors who were taken during colonization, but also our Indigenous foods we have declining access to," writes Jayden Lim with the California Indian Museum and Cultural Center in Global Food for Thought. Read the full blog to learn more about the lasting legacy of the First Thanksgiving.
Food & Agriculture

 
Labor Deal on the Rails
​​​US railway workers were teetering on the edge of a strike as unions and railroad companies failed to agree on better pay and working conditions. Starting as soon as December 9, the strike would further curb shipments of crops and fertilizer, inflaming food inflation and hurting farmers in the US and beyond. However, the House and Senate passed legislation on Thursday that would force a tentative rail labor agreement and avert risk of a railroad strike, but still without the paid sick days rail workers were asking for. 
Fertilizer for Africa
Some 260,000 tonnes of fertilizer bound for Africa left the Netherlands after days of ensuring that the load would avoid Western sanctions. The shipment, led by the UN's food security agency, is the first of a series of exports destined for African countries in the coming months. UN officials hope the shipments will alleviate humanitarian need and prevent catastrophic crop loss on the African continent, where it is currently planting season.
Carbon Cuts
The Japanese agriculture ministry is testing a new mechanism for measuring the amount farmers have reduced carbon dioxide emissions and other greenhouse gasses. The method rates farmer's emission cuts on a scale of one to three stars, making environmental progress more visible to consumers. The ministry plans to continue testing through the year to improve accuracy and expand the list of products covered by the test. 
Deeper Dive

 
Why Ban GMO Corn?
According to 2020 decree signed by President López Obrador, Mexico's ban on GMO corn is designed to protect native corn varieties and human health, partially by phasing out the use of the herbicide glyphosate. Corn in the US is genetically modified to be used with glyphosate, which could be carcinogenic to humans, according to the International Agency for Research on Cancer. By phasing out this herbicide, Mexico must phase out US GMO corn imports.
Resilience
Subterranean Solution
In London, farmers are moving underground, transforming World War II air raid shelters into the new frontier of agriculture. Using vertical farming techniques, these farmers have been able to grow herbs and salads in densely populated areas with no room for conventional agriculture. Here, production uses less water and fertilizer than typical agriculture. This creative approach is part of the solution to the food security challenge posed by population expansion at a time when climate change and geopolitics threaten supply.
DC Report

 
Flood Relief
In partnership with FAO, the US announced the delivery of eight million dollars of assistance to Pakistani farmers affected by recent devastating floods. This contribution is part of the US's 97 million flood-related assistance to Pakistan this year. Through the partnership, the US provided seeds and fertilizer to approximately 90,000 households in flood-affected areas, focusing on women-headed households as women and girls are disproportionately vulnerable to natural calamities.
Big Actors

 
Trapped Tigrayans
All four road corridors into Tigray have been reopened after a ceasefire agreement, but food assistance is still not matching needs. Over 90 percent of Tigray's six million people are dependent on food assistance. If food aid does not increase immediately, WFP warns that 2.3 million people will be at risk of food and nutrition insecurity. Learn more about the war in Tigray by reading this blog by Chris Morris in Global Insight.
Trade & Commodities

 
More Bitter than Sweet
The US announced that it would block shipments of sugar from a Dominican sugar company that has long faced allegations of subjecting its workers to poor labor conditions. The withhold and release order issued by the US Customs and Border Control was based on information that reasonably indicates the use of forced labor in its operations. Many experts see this as an opportunity for the company and civil society to work together to ensure workers are free and fairly treated.
Ask the Experts
Women account for 60 to 80 percent of smallholder farmers, but face economic and social constraints that diminish the influence they can have over agriculture policies and development. What role, if any, does the feminization of agriculture play in empowering women smallholders in the future?
"For women smallholders to build power, systems transformation is necessary—specifically increasing the availability and accessibility of resources women smallholders need. This systemic transformation entails recognizing women as experts of their own lived experiences and intentionally designing programs that are responsive to their expressed needs. These changes will not necessarily happen with increasing numbers of women participating in smallholder farming, but rather with a fundamental shift in how the work is approached and the ways that women are actively included as experts."  
— Nonresident Fellow Dr. Katelyn Jones
Nonresident Fellow, Global Food and Agriculture


Katelyn Jones is a nonresident fellow at the Chicago Council on Global Affairs and her research concerns gender politics in international organizations, and is especially focused on gender mainstreaming in policy formation and implementation.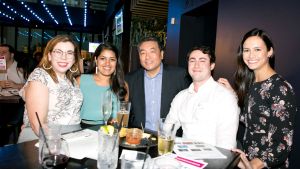 Members of our Young Professionals Network and the public are invited to flex their knowledge of global affairs at our game night.
Did you miss one of our previous livestreams? Don't worry! They are all available on our website to watch at any time.
Other Upcoming Events
Enhancing Biodiversity and Resilience in Intensive Farming Systems: Results from an ETH Zürich-IFPRI Collaborative Study
Date: December 6
Time: 10:00 – 11:30 a.m. ET
Technology for Farm Operations: Upper Midwest CRAFT Events
Date: December 9
Time: 12:00 – 1:30 p.m. CT
Virginia Biological Farming Conference
Date: January 6 – 8
Black Earth Wisdom: Afro-Ecological Survival Strategies
Date: February 9
Time: 3:00 – 4:00 p.m. ET
Seattle Summit: The Food Movement Celebrating Our Wins
Date: May 18
Time: All Day
---
Land Acknowledgement Statement
The Center on Global Food and Agriculture recognizes it occupies the ancestral land of the Kiikaapoi, Peoria, Kaskaskia, Bodwéwadmi, and Myaamia people. Indigenous communities around the world disproportionately experience the pressures of climate change, global conflicts, and the COVID-19 pandemic, while simultaneously stewarding 80 percent of the world's biodiversity. These Indigenous tribes and nations are the original owners of this land and continue to be systemically erased by policies and practices that ignore their histories. To learn more about Indigenous foodways and practices, check out our 2022 blog series "Stewardship, Sovereignty, and Solutions."
Communications Officer

Natalie Burdsall joined the Chicago Council on Global Affairs in 2022 as the communications officer for the Center on Global Food and Agriculture. In this role, they promote the work and impact of the Center to expand public engagement in global food and agriculture, and assist in bringing the Council's digital transformation to fruition.

Intern, Center on Global Food and Agriculture

Brita joined the Council as a 2022 fall research intern with the Center on Global Food and Agriculture. She is a third-year law student at DePaul University College of Law and a recent graduate from Comillas Pontifical Universidad with an LL.M. in International and European Business Law.