Spicy Growth, Holding On to Hope, and Tech Boom
April 7, 2023
Check out our roundup of the week's top news and research in food, agriculture, and global development.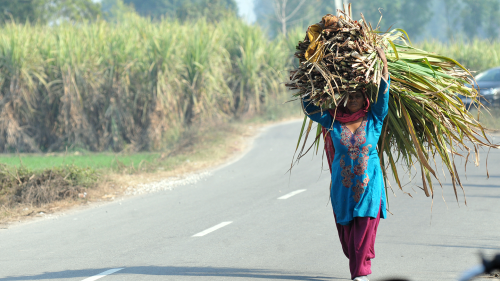 Credit: REUTERS/Ravi Batra
Top Story 
Brazil's Shrinking Coastline 
The coastline in the Brazilian fishing community of Atafona is receding up to 18 feet annually, leading to the loss of buildings and livelihoods due to higher sea levels from climate change and the diversion of the Paraíba do Sul river's water. Environmental researchers warn that many other Brazilian beachside communities face similar challenges, ranking Brazil among the top 10 countries most affected by rising sea levels. Atafona's issues are exacerbated by upstream agricultural and manufacturing development that reduced the river's ability to hold back the ocean. 
Council Insights 
Holding On to Hope
During the 2022 World Food Prize Borlaug Dialogues, the Chicago Council on Global Affairs and The Rockefeller Foundation gathered experts and stakeholders from climate, agriculture, food security, and humanitarian backgrounds to discuss a bold vision for a 21st Century of zero hunger in a healthier and more equitable world. The white paper, "Defining the Path to Zero Hunger in an Equitable World," reflects a summary of their views and offers a framework to reimagine a hunger-free world. Read the full report now.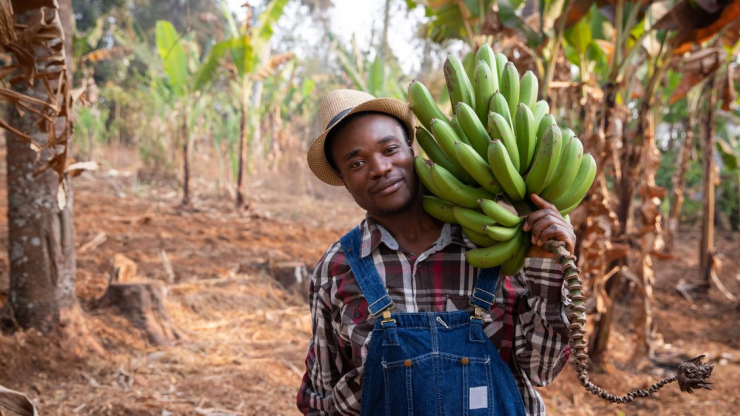 Defining the Path to Zero Hunger in an Equitable World
The Center on Global Food and Agriculture provides a bold vision for a 21st Century of zero hunger in a healthier and more equitable world.
Food & Agriculture  
Dreary Droughts
Canadian wheat growers are experiencing a dry spell, with key wheat-growing regions receiving less than 60 percent of average precipitation since September 2022, increasing the vulnerability of young plants. In the United States, a recent USDA report reveals deteriorating conditions of the US winter wheat crop since November 2022. A lack of moisture in hard red winter wheat areas is affecting top US production states like Kansas, where 91 percent of winter wheat was growing in a drought. 
Global Sugar Rush
Refined sugar prices surged to their highest point in more than a decade this week and are on track to jump about 11 percent in March, the most for a month since 2021. Raw sugar supplies are also becoming tighter as India, one of the world's top shippers, is cutting exports after rains hurt crop yields and the country diverts more of the sweetener to make biofuel. Brazil's sugar cane production is delayed due to heavy rain, while Thailand, another leading exporter, will likely miss forecasts this year. 
Spicy Growth
New Mexico's most famous crop, green chile peppers, produced more than 53,000 tons in the last growing season. The green variety accounted for over 90 percent of the harvest and was valued at more than $46 million, with processed chile—used for salsas, sauces, and spices—making up the majority of that value. Although the land used for planting was less than the previous year, higher crop yields were achieved due to irrigation and cultivation improvements. 
Deeper Dive  
Is Sugar Cane the New Biofuel?
Sugar cane byproducts, such as molasses and bagasse, can be the future of aviation fuel, according to airline companies Qantas and Airbus. Qantas has partnered with Agrisoma Biosciences to establish a biofuel factory in Queensland, Australia, that will convert the sugar cane byproducts into SAF, while Airbus has signed a memorandum of understanding with Brazilian firm Raízen to explore SAF production from sugar cane. Brazil's sugarcane industry is racing to meet demand, with the country expecting to produce five million tons in the second half of March. 
Resilience 
World Bank Investment
The World Bank will provide a $250 million loan to finance the Urban Water Security Project in Mozambique, improving access to drinking water and increasing the efficiency of water services in the southern region. The World Bank will provide strategic support, including staff training, technical assistance, and improved groundwater management, which will simultaneously improve water access for farmers. Only half of Mozambicans had access to clean water in 2021, according to a report by the United States Agency for International Development. 
DC Report  
Not-So-Fishy
Commercial salmon fishing in California and parts of Oregon will be shut down by environmental officials for 2023 due to a significant decline in fish stocks. The decline is attributed to heavily engineered waterways and the effects of climate change, such as supercharged heat and drought. Fall-run Chinook salmon, the last robust salmon for commercial fishing in California, are expected to have a population of fewer than 170,000, down from over a million in 1995. The $1.4 billion salmon fishing industry provides 23,000 jobs to California's economy. 
Big Actors  
Grain Be Gone
The Louis Dreyfus Company will halt exporting Russian grain beginning in July, joining other global traders who have dropped activities in the world's largest wheat-exporting country. The company is also exploring options to transfer its existing Russian business and grain assets to new domestic owners. Cargill and Viterra also recently announced that they would no longer handle Russian grain exports. 
Big Ideas 
Tech Boom
Indonesia's agriculture sector is experiencing a tech boom. New agri-tech start-ups are reinventing farms to improve profitability and efficiency, using innovations like an Internet-of-Things sensor that measures data in chicken coops, such as the temperature and humidity. With a rapidly declining number of young people interested in farming, the tech boom also offers new opportunities to bring young people back into the industry. 
Ask an Expert 
Why is it important to inspire innovation in agriculture? 
"More innovations are needed to help US farmers, who earn only $0.08 for every dollar spent on food production. High costs for inputs like fertilizer as well as costs beyond the farm gate like labor, processing, and distribution make it hard for farmers to make ends meet and invest adequately in their operations to meet the growing challenges to agricultural production now and in the future. However, prioritizing agricultural research in the 2023 Farm Bill could help better farmer livelihoods through locking in key resources to help farmers get tools they need to expand productivity, speeding adaptation to changing conditions, mitigating rising input costs, and innovating to feed a growing global population more efficiently." Read more in our new report, "Prioritizing Agricultural Research in the 2023 Farm Bill."
— Center on Global Food and Agriculture Managing Director Peggy Tsai Yih
Managing Director, Center on Global Food and Agriculture


Peggy Tsai Yih leads the Council's continued work on global food and nutrition security and in advancing a more sustainable and resilient food system. She has 20 years of experience in food, agriculture, and natural resource policy, with nearly 15 years at the National Academies of Sciences, Engineering, and Medicine in Washington, DC.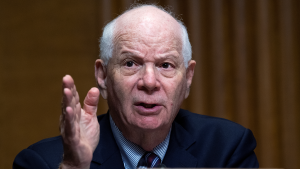 Senator Ben Cardin discusses his view of America's role in the world and shares insights from his work on the US Senate Foreign Relations Committee and the US Helsinki Commission.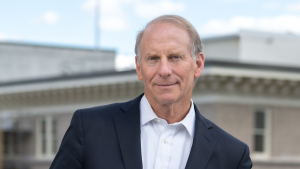 Council on Foreign Relations President Richard Haass offers suggestions on steps we can take to preserve American democracy and tackle challenges facing the United States.
Did you miss one of our previous livestreams? Don't worry! They are all available on our website to watch at any time.
Other Upcoming Events
Science and Innovation for Food Systems Transformation – Follow-Up to the 2021 UN Food Systems Summit 
Date: April 11
Time: 9:30 – 11:00 a.m. ET
Eating on Earth, 2050: Lin Yee Yuan and Mats Lederhausen on Feeding 10 Billion 
Date: April 13
Time: 6:00 – 8:00 p.m. CT
Production Prospects for the Northern Hemisphere 
Date: April 18
Time: 9:00 – 10:30 a.m. ET
2023 Food Waste Solutions Summit 
Date: May 16 - 18
IFAD Innovation Day 2023 
Date: June 28
---
Land Acknowledgement Statement
The Center on Global Food and Agriculture recognizes it occupies the ancestral land of the Kiikaapoi, Peoria, Kaskaskia, Bodwéwadmi, and Myaamia people. Indigenous communities around the world disproportionately experience the pressures of climate change, global conflicts, and the COVID-19 pandemic, while simultaneously stewarding 80 percent of the world's biodiversity. These Indigenous tribes and nations are the original owners of this land and continue to be systemically erased by policies and practices that ignore their histories. To learn more about Indigenous foodways and practices, check out our 2022 blog series "Stewardship, Sovereignty, and Solutions."
Communications Officer

Natalie Burdsall joined the Chicago Council on Global Affairs in 2022 as the communications officer for the Center on Global Food and Agriculture. In this role, they promote the work and impact of the Center to expand public engagement in global food and agriculture, and assist in bringing the Council's digital transformation to fruition.

Intern, Center on Global Food and Agriculture

Clayton Elbel joined the Council as a 2023 spring intern with the Center on Global Food and Agriculture.