Slowing Deforestation, WFP Cutbacks, and Vertical Farms
July 1, 2022
Check out our roundup of the week's top news and research in food, agriculture, and global development.

Credit: REUTERS/Luisa Gonzalez
Top Story
Slowing Deforestation
Colombia's incoming president Gustavo Petro set ambitious plans to curb agribusiness expansion into the Amazon. Deforestation in Colombia has been on the rise since 2016, led by the expansion of cattle ranching. To reduce the country's large volume of greenhouse gas emissions from agriculture and deforestation, and to restore indigenous territories, Petro pledges to prioritize collective land titles and re-planting projects.
Council Insights
Global Food Security Symposium
"Anytime there's food insecurity, the existence or the possible existence of violence is right on its heels, and we're seeing that effect to a great degree around the world now," said Ambassador Cindy McCain during the Global Food Security Symposium. Watch the recording:
Childhood Malnutrition
Senior Fellow Roger Thurow spoke on the life-long costs of childhood malnutrition to a Kiwanis International conference. Focusing on examples from his reporting in Ethiopia, Thurow told the story of Hagirso, a young man who must cope with the life-long effects of childhood malnutrition. Explore the accompanying interactive website.
Food & Agriculture
Russian Withdrawal
Russian forces withdrew from Snake Island, a Black Sea outpost that will help restore a humanitarian corridor to export Ukrainian grain. Ukraine's recapture of Snake Island comes as Russia exports shiploads of grain despite global sanctions, and good weather improves end-of-summer harvests in the United States, Europe, and Australia. The global market is still experiencing grain shortages and supply chain bottlenecks, but the increasing exports offer a welcome reprieve.
Protesting Pollution Mandates
Dutch farmers are blocking major highways and starting small fires outside of town halls in protest to government pledges to reduce greenhouse gas emissions. The government mandated nitrogen oxide and ammonia emissions reductions of up to 70 percent to stay on track with emissions targets. Agricultural reforms will likely require farmers to reduce their livestock population, or eliminate them completely.
Destructive Heat
While food import costs continue to rise, Tunisia is losing grain harvest to ongoing wildfires and heatwaves. President Kais Saied announced that protecting the wheat crop is now a matter of national security, as nervous farmers opt to harvest early to avoid further damage. Temperatures have already reached as high as 117 degrees Fahrenheit this summer and are forecasted to go as high as 120 degrees Fahrenheit.
Deeper Dive
What Is the Goal of Cutting Emissions?
The escalation of extreme weather and resulting poor harvests exemplify the dangerous implications of climate change. Consequently, a growing coalition of countries pledged to reach net-zero emissions, which require reducing greenhouse gas emissions to as close to zero as possible. Current government commitments fall short of requirements to stay on track with net-zero plans, which could lead to an increase of almost 14 percent of global greenhouse emissions by 2030.
Data Crunch
Vertical Farming
Vertical farms could play a significant role in the future of farming, providing the capacity to grow millions of crops per year with 95 percent less water, no soil, and no chemical pesticides. Using the hydroponic method, vertical farms are ideal for a growing, urban population that requires more food with fewer resources. The method could help improve food security and sustainability.
Resilience
Rice to the Rescue
Global food prices are skyrocketing as Russia invades Ukraine, but rice is helping reduce the burden in Asia. Global rice productions hit record highs, leading to a decrease in its cost and increase in availability. Although rice requires intensive irrigation, and is thus less accessible to low-income families, it nonetheless helps mitigate the effects of global grain shortages.
Big Ideas
Cutting Chemical Fertilizers
The price of synthetic fertilizer is steadily increasing as the war in Ukraine continues, encouraging a shift towards natural farming techniques. Ecological farming methods can curb the overuse of fertilizers while still producing high crop yields, thereby reducing pollution and chemical run-offs, and slowing rising food prices. However, experts also caution against government intervention in fertilizer use; in 2021, Sri Lanka banned synthetic fertilizer, which reduced crop yields and fueled food price inflation.
DC Report
Shipping Solutions
To combat the worsening food supply chain crisis, the Federal Maritime Commission (FMC) issued a warning to ocean carriers to comply with the Ocean Shipping Reform Act of 2022 passed in mid-June. The legislation addresses supply chain disruptions by expanding the FMC's enforcement and oversight authority. The FMC's warning is in response to reports from agricultural groups that ocean carriers have been denying service to American exporters.
Big Actors
Funding Shortages Worsen
After dramatic cuts in South Sudan, the WFP announced further reductions to food aid in Yemen because of funding shortages, global economic conditions, and the effects of the Russian invasion of Ukraine, affecting the 13 million Yemenis receiving food aid from the WFP. The government faces economic collapse amid a Saudi-led coalition blockade of Yemen's main ports, and warns of a depletion of wheat stockpiles by mid-July.
Global Food Security
Before the G-7 Summit, officials from donor and recipient countries convened in a ministerial conference on "Uniting for Global Food Security." Amidst the invasion of Ukraine, conference participants took stock of ongoing development initiatives and agreed to prevent the disruptions of global food supplies from turning into a humanitarian crisis. The participants committed to forging strong partnerships and reinforcing contributions to the WFP.
Trade and Commodities
Protectionist Policies
Recent global shortages prompted India to increase exports, but new inflation data and ongoing droughts led the government to quickly reverse course and ban all wheat exports. Even before the war in Ukraine, some countries such as Argentina were already experiencing high levels of domestic inflation, leading them to consider cutting food exports to curb rising domestic food prices. As more countries move to protect their domestic food supplies, global inflation is expected to increase.
Council Events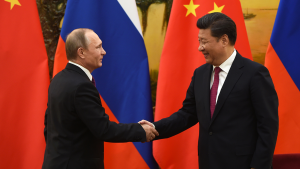 Catherine Ashton, Robert Kagan, Kishore Mahbubani, and Ivo Daalder discuss the new geopolitical order emerging from Russia and China's efforts to counter US power.

Join global, business, and thought leaders worldwide in person as they share best practices and ideas for cities to emerge more liveable, sustainable, and resilient, from prolonged and unpredictable disruptions.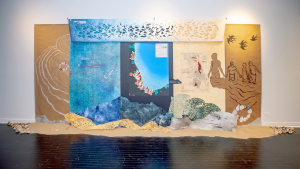 Sam Kling, Cynthia Weiss, and Sonja Henderson discuss the Right to the Shoreline and the art it inspires, cohosted with the Chicago Public Art Group.
Did you miss one of our previous livestreams? Don't worry! They are all available on our website to watch at any time.
Other Upcoming Events
Virtual Listening Session: Dismantling Silos to Strengthen Nutrition and Food Security Research
Date: July 14
Time: 12:00 - 1:00 p.m. ET
Are Healthy Diets Affordable? Using New Data on Retail Prices and Diet Costs to Guide Agricultural and Food Policy
Date: July 15
Time: 10:00 - 11:30 a.m. ET
Putting Crop Rotations to Work on Organic Farms
Date: July 28
Time: 11:00 a.m. CT
---
Land Acknowledgement Statement
The Center on Global Food and Agriculture recognizes it occupies the ancestral land of the Kiikaapoi, Peoria, Kaskaskia, Bodwéwadmi, and Myaamia people. Indigenous communities around the world disproportionately experience the pressures of climate change, global conflicts, and the COVID-19 pandemic, while simultaneously stewarding 80 percent of the world's biodiversity. These Indigenous tribes and nations are the original owners of this land and continue to be systemically erased by policies and practices that ignore their histories. To learn more about Indigenous foodways and practices, check out our 2022 blog series "Stewardship, Sovereignty, and Solutions."
Communications Officer

Natalie Burdsall joined the Chicago Council on Global Affairs in 2022 as the communications officer for the Center on Global Food and Agriculture. In this role, they promote the work and impact of the Center to expand public engagement in global food and agriculture, and assist in bringing the Council's digital transformation to fruition.