Russia, China, and the Battle for Global Dominance
Catherine Ashton, Robert Kagan, Kishore Mahbubani, and Ivo Daalder discuss the new geopolitical order emerging from Russia and China's efforts to counter US power.
About This Event 
Russia's invasion of Ukraine and China's economic and military rise signify the emergence of a new geopolitical order. In this era of revived great power competition, the United States faces adversaries increasingly willing and able to challenge its global interests and project their own influence. Experts from the United States, Asia, and Europe consider what the war in Ukraine has revealed about the changing geopolitical order, and discuss whether further conflict is inevitable as the ambitions of the world's powers collide.
China's Changing Landscape Series Sponsor
Related Events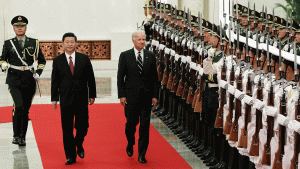 Former Australian Prime Minister Kevin Rudd discusses the foreign policy objectives of the United States and China and how these superpowers can prevent competition from sparking a conflict.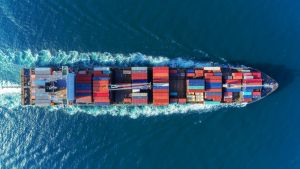 The world's democracies need a way to fight back against coercive economic actions by authoritarian governments, argue Ivo Daalder and Anders Fogh Rasmussen.

Russians and Americans seem to sense a global alignment of democracies versus autocracies, and both publics fear a nuclear exchange.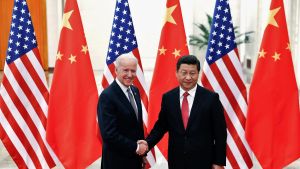 Chicago Council Survey data reveals growing concern across party lines about China's economic and military power.