Road Rage, Lula's Success, and Russia Reverses
November 4, 2022
Check out our roundup of the week's top news and research in food, agriculture, and global development.

Credit: REUTERS/Carla Carniel
Top Story

 
Lula's Success Sparks Hope
During his campaign, the newly elected President of Brazil Luis Inácio Lula da Silva made protecting the Amazon central to his pitch. If Lula keeps his promises, Brazil could have a major impact on the fight against climate change, after years of accelerating deforestation through harmful agricultural practices under President Bolsonaro. However, reversing the environmental policy will be difficult, as lawmakers with ties to agriculture could try to block Lula's environmental policies, and may pass legislation to facilitate land-grabbing and illegal mining.
Council Insights

 
Agriculture for Health
"The need for action is clear. Millions of Americans experience hunger or food insecurity, and millions more suffer from diet-related diseases," said USDA Under Secretary of Agriculture for Research, Education, and Economics Chavonda Jacobs-Young at yesterday's conference on Agriculture for Health: Priority Setting to Solve the Ultimate Grand Challenge. Watch the recorded event.
Food & Agriculture

 
Russia Reverses
In an unexpected turnaround, Russian officials announced that they will resume the UN-brokered grain deal with Ukraine. The Russian defense ministry justified the U-turn, saying it had received guarantees from Ukraine not to use the Black Sea grain corridor for military operations. Regardless of the reversal, there remains uncertainty whether there will be an extension to the deal, which is set to expire in two weeks. 
Grain in the Balance
The flooding in Pakistan is having long-term implications that extend far beyond this year's harvest, leading the government to approve a $112 million plan to import 300,000 tonnes of wheat from Russia. The floods decimated thousands of acres of farmland, decreasing Pakistan's forecasted wheat production by eight million tonnes, and making the grain deal pivotal to balancing its fragile economy.
Road Rage
As a show of support for outgoing President Bolsonaro, truckers—who benefit from Bolsonaro's policies—have blocked roads throughout the country. Brazil's federal highway police said 321 protests already partially or fully blocked roads in 26 states. While there has been no immediate distribution to cargo movement, the roadblocks could disrupt agricultural shipments if they persist, affecting exports from one of the world's top food producers.
Deeper Dive

 
What Caused Pakistan's Economic Crisis?
Pakistan is facing an economic crisis, and one that began long before flooding decimated its farmland. Struggling with a balance of payments crisis, causing $30 billion in losses, and experiencing extensive political turmoil from the global commodity crunch, Pakistan has been struggling to obtain necessary revenue. Coupled with higher liquid natural gas prices, an overheating economy, and a long history of IMF bailouts—20 since 1958—Pakistan's economy is struggling to stay afloat.
Data Crunch

 
Costs of Climate Change
A recent study found that climate change-intensified heat waves have cost the global economy trillions of dollars over the last 30 years, with the poorest countries paying the steepest price. Researchers claim that the lopsided economic effects of climate change contribute to widening inequalities worldwide. These countries, which are also the least culpable for global warming, pay the cost of heat waves in several ways, including its effect on reducing agricultural harvests.
Resilience
Mangrove Restoration
On the Senegalese coast, oyster growers are adapting new methods of raising oysters to restore the vital mangrove forests. In recent decades, the forests have been overexploited for firewood, farmland, and oysters, and have been battered by rising seas caused by climate change. To protect the forest, oyster growers have started to plant mangroves and are using ropes for the oysters to latch onto. These tactics reduce the pressure on the remaining mangroves and allow the oysters to grow bigger, increasing profitability.
Big Ideas

 
AI Against Inflation
An artificial intelligence company using data to analyze agriculture and climate change recently launched the Food Security Tracker for Africa. The app provides users an interactive map with data on factors related to food security, such as crop production, stocks, demand, import price, drought conditions, and crop health. The creators hope the tracker will help policymakers and organizations better allocate resources and mitigate global food price inflation by increasing reactions based on data, rather than fear.
DC Report

 
More Meat
The USDA is distributing $73 million in new grants to small- and medium-sized meat and poultry processors. The grants are designed to improve the processors' capacity and expand funds in lending programs, ultimately increasing competition and stability in the meat industry. The USDA plans to distribute an additional $225 million in funds in the upcoming months.
Big Actors
Extreme Profits
Crop shortages and global volatility are not bad for everyone; some of the world's largest grain companies are raking in better-than-expected profits. Despite fears about a recession, demand for their grain, biofuels, and livestock feed remains strong, improving their financial outlooks. These large grain traders often receive a profit boost from higher commodity prices when commodity markets are especially volatile.
Trade & Commodities

 
Health Hurts
The UK meat industry warns that British regulations could devastate farmers' ability to export to the EU; a new law will require tens of thousands of farmers to prove the health of their animals intended for export. Given the shortage of UK vets, farmers claim the regulation could prevent exports, and warn it could increase food prices in UK supermarkets as farmers attempt to compensate for lost exports.
Council Events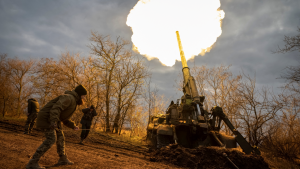 Ivo Daalder and Sarah Gilbert join Council members for a town hall discussion on the latest out of Ukraine, what the future may hold for Russia and the West, and how the Council is engaging in this digital era.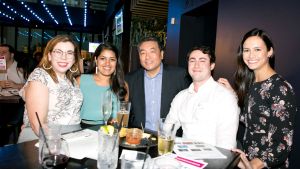 Members of our Young Professionals Network and the public are invited to flex their knowledge of global affairs at our game night.
Did you miss one of our previous livestreams? Don't worry! They are all available on our website to watch at any time.
Other Upcoming Events
What Will the Midterm Elections Mean for You and the Future of Farm Policy?
Date: November 9
Time: 2:00 p.m. CT
COP27 Official Side Event: Accelerating Climate Adaptation in Agriculture – A Youth Perspective
Date: November 14
Time: 15:00 – 16:30 EGY
SAFIN Annual Plenary Meeting 2022
Date: November 21 - 22
2023 18th Annual Chicago Food Justice Summit
Date: February 8 - 10
---
Land Acknowledgement Statement
The Center on Global Food and Agriculture recognizes it occupies the ancestral land of the Kiikaapoi, Peoria, Kaskaskia, Bodwéwadmi, and Myaamia people. Indigenous communities around the world disproportionately experience the pressures of climate change, global conflicts, and the COVID-19 pandemic, while simultaneously stewarding 80 percent of the world's biodiversity. These Indigenous tribes and nations are the original owners of this land and continue to be systemically erased by policies and practices that ignore their histories. To learn more about Indigenous foodways and practices, check out our 2022 blog series "Stewardship, Sovereignty, and Solutions."
Communications Officer

Natalie Burdsall joined the Chicago Council on Global Affairs in 2022 as the communications officer for the Center on Global Food and Agriculture. In this role, they promote the work and impact of the Center to expand public engagement in global food and agriculture, and assist in bringing the Council's digital transformation to fruition.