Hot Water, Turkeyless Thanksgiving, and Climate Chaos
November 18, 2022
Check out our roundup of the week's top news and research in food, agriculture, and global development.

Credit: Julie Garreau
Top Story
Closing Out COP27
As leaders gather in Egypt for the last day of COP27, attention is heavily focused on the ramifications of climate change for low- and middle-income countries (LMICs). Suffering the brunt of the impact but responsible for disproportionately less damage than high-income countries, LMICs are raising questions over whether or not high-income countries should pay for the effects of climate change. Learn more about COP27 and the implications of climate change by checking out last week's special edition of Global Food for Thought, authored by 2022 World Food Prize Laureate Dr. Cynthia Rosenzweig.
Council Insights

 
Indigenous Food Sovereignty
"We want to make sure our community has access to naturally grown and traditional foods to not only support their physical health, but also to address the connection to culture that is essential for our mental, emotional, and spiritual health. As Lakota people, we want to do more than simply live — we want to thrive," writes Julie Garreau, Executive Director of CRYP. Read the full blog to learn more about Indigenous foodways and practices.
Food & Agriculture

 
In Hot Water
A record-breaking marine heatwave warmed the water of the western Mediterranean this summer, with measurements showing a two to five degree Celsius increase above the previous daily averages. The prolonged high temperatures wiped out large masses of sea life off the waters of France and Spain. This loss poses a significant threat to the region's tourism industry, which drives most of the sea's economic activity, and to the millions of people who rely on the sea's bounty for their livelihoods.
Climate Chaos
Israel and Jordan signed a declaration of intent to conserve and protect the Jordan River, which is running dry because of climate change, pollution, and other threats. The agreement, struck at COP27, promises to reduce river pollution by creating wastewater treatment facilities, and upgrading sewer systems to prevent the dumping of raw sewage into waterways. The plan also aims to promote sustainable agriculture, decreasing the use of pesticides and mitigating runoff from farms.
Grain for Good
Russia and Ukraine reached an agreement to extend the Black Sea grain deal by 120 days, which was initially set to expire on Saturday. The agreement allows Ukraine to export agricultural products—nearly 11 million tons thus far—thereby helping abate global food shortages. Despite the deal's progress, though, Ukraine wants to move food products from additional ports to increase exports, raising additional questions over the future of the deal.
Deeper Dive

 
How Much Grain Is Ukraine Exporting?
War, weather, and economic hardship have depressed wheat planting in Ukraine, reducing its harvest by more than 40 percent compared to the previous season. As one of the world's top wheat exporters, the diminished yield leave many of its key buyers scrambling to find alternative sources. This race to secure grain is likely to drive up the global price, disproportionately affecting the world's poorest countries.
Resilience
Arctic Adaptability
Climate change poses a significant threat to food production worldwide, but the Arctic region is embracing self-sufficiency. While the rising temperatures have had a tangible impact on agriculture in the area, farmers have remained focused on local food production. Regional governments hope to increase their reliance on locally cultivated food, believing that smaller, self-sufficient farms can play an outsize role in making agriculture more sustainable.
DC Report

 
A Turkeyless Thanksgiving
The average cost of a Thanksgiving meal increased 20 percent since last year, denoting systems-wide impacts of inflation, supply chain issues, and global unrest. The average price for a turkey alone rose 73 percent from 2021, now reaching $1.99 per pound. Exacerbated by a particularly contagious strain of avian flu that is shrinking flocks, turkey prices are bound to keep increasing, raising concerns for Americans as they scramble to prepare a Thanksgiving meal.
Big Actors
Food Waste
In 2015, countries around the world pledged to halve food waste by 2030, but they are nowhere close to reaching this goal. Every year, people waste approximately 931 million tonnes of foods, most of which ends up in landfills and decomposes to produce 10 percent of the world's climate-warming gases. Three of the top five biggest food wasters per capita—the US, Australia, and New Zealand—have actually increased food waste since 2015, illuminating a lack of public investment and unclear policies that exacerbate the food waste issue.
Trade & Commodities

 
Tough Trade
Internal government data shows that the Indo-Pacific trade deal could be another crushing blow to Britain's food and farming industries. The government promised that the deal would expand benefits to the UK, as it will enjoy tariff-free trade with a greater range of countries. However, the data predict that joining the trade bloc could eliminate millions off the value of Britain's semi-processed food and agriculture sectors when new members join the pact.
Ask the Experts
India ranked the highest in the world for child wasting at 19.3 percent, according to the 2022 Global Hunger Index. Why is child wasting on the rise in India and globally?
"The forces of inflation are pushing up the cost of food around the world and have severely impacted diets everywhere, depriving moms and young children of access to critical nutrients in the first 1,000 days window. Villagers in rural India have told me they can rarely afford fruits and vegetables as prices have increased; the cost of one kilogram of apples or oranges is equal to one day of wages under the government work program. These conditions stubbornly persist even while there has been impressive success in reducing infant mortality rates. To learn more, read my book The First 1,000 Days."
— Senior Fellow Roger Thurow
Senior Fellow, Global Food and Agriculture


Roger Thurow spent three decades at The Wall Street Journal as a foreign correspondent based in Europe and Africa prior to joining the Council in 2010. His coverage spanned the fall of the Berlin Wall, the release of Nelson Mandela, the end of apartheid, and humanitarian crises. He is the author of three books.



Join Vice President Mike Pence for a discussion on his career, foreign policy, and his new book, " So Help Me God."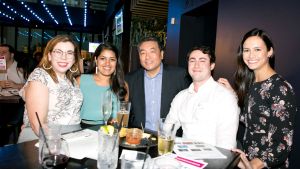 Members of our Young Professionals Network and the public are invited to flex their knowledge of global affairs at our game night.
Did you miss one of our previous livestreams? Don't worry! They are all available on our website to watch at any time.
Other Upcoming Events
Uprooting Racism in the Food System
Date: November 21
Time: 11:00 a.m. – 2:00 p.m. ET
Harnessing Digital Technologies and Experiences to Accelerate Agricultural and Rural Development in Asia and the Pacific
Date: November 23 - 24
Igniting Joint Action for Nutrition for Growth Commitments: Tips and Tools to Help You Advance Your Commitments (Asia-Pacific Regional Webinar)
Date: December 6
Time: 2:00 a.m. CT
Good Food & Urban-Ag Resource Forum
Date: December 13
Time: 9:00 a.m. – 4:00 p.m. CT
The Oxford Farming Conference, UK
Date: January 4 - 6
---
Land Acknowledgement Statement
The Center on Global Food and Agriculture recognizes it occupies the ancestral land of the Kiikaapoi, Peoria, Kaskaskia, Bodwéwadmi, and Myaamia people. Indigenous communities around the world disproportionately experience the pressures of climate change, global conflicts, and the COVID-19 pandemic, while simultaneously stewarding 80 percent of the world's biodiversity. These Indigenous tribes and nations are the original owners of this land and continue to be systemically erased by policies and practices that ignore their histories. To learn more about Indigenous foodways and practices, check out our 2022 blog series "Stewardship, Sovereignty, and Solutions."
Communications Officer

Natalie Burdsall joined the Chicago Council on Global Affairs in 2022 as the communications officer for the Center on Global Food and Agriculture. In this role, they promote the work and impact of the Center to expand public engagement in global food and agriculture, and assist in bringing the Council's digital transformation to fruition.