Global Hunger, Grain Blockades, and Carbon Credits
June 10, 2022
Check out our roundup of the week's top news and research in food, agriculture, and global development.

Credit: REUTERS/Edgar Su
Top Story  
Falling Grain Outputs 
European wheat outputs are expected to fall this year because of dry conditions, severe storms, and blocked Ukrainian wheat ports. Smaller-than-usual harvests in global bread baskets like India and Australia add additional pressure to grain markets, contributing to a decrease of 16 million metric tons of wheat and other grains compared to 2021. This is the first decrease in four years, which are likely to fall even further as the war in Ukraine continues.  
Council Insights  
Combatting Global Hunger
"Hunger is both a humanitarian issue and a national security issue…The recent Russia-Ukraine conflict underscores the interconnectedness and fragility of the global food system—and the need for US engagement," write Peggy Yih, Dina Smeltz, and Samanta Dunford in an opinion piece with Agri-Pulse. Read the full article.  
Global Food
Russia's invasion of Ukraine has upended the global food system.  Devex's Teresa Welsh and Distinguished Fellow Ertharin Cousin explain how in the Deep Dish podcast episode "The Spiraling Global Food Crisis and Russia's War." Listen to the full podcast here. 
Food & Agriculture  
Bringing in Big Bucks
Major international banks and insurers are expanding into the African agriculture sector to diversify their portfolios. Oversaturated Western markets have pushed the companies into Africa in the hopes of reaping benefits from the continent's rising middle class, while offsetting losses in other regions, but the worsening state of climate change could threaten their profits.  
Carbon Credits
Canada launched a new carbon credit system to offset greenhouse gas emissions (GHGs), and is developing protocols for carbon capture technology. The new policies are designed to create new economic opportunities for companies that reduce emissions, contributing to the government pledge to cut emissions by 2030. Major companies like Google and Facebook are following suit, as they invest in carbon-removal technologies. 
Opinion - The Great Resignation
The agriculture industry is facing a new problem: a lack of leadership. Consolidation within the workforce has reduced the number of people working in global farming, contributing to the "Great Resignation" and a lack of food and agribusiness executives. To feed the planet profitably and sustainably, the farming sector will need to start hiring a new generation of leaders that are technologically savvy, open-minded, and diverse.  
Deeper Dive  
What Are Carbon Credits?
Carbon credits are a type of permit that allow people and companies to emit specific amounts of GHGs over a given time period. The credits are generally reduced over time to help decrease global emissions, but companies can purchase and sell unused credits to other buyers. With the goal of incentivizing emissions reductions, carbon credits appear to be at the forefront of the environmental movement, but face criticism from environmental groups for lacking consistent action to achieve emissions cuts. 
Data Crunch  
Tracking Produce
Tracking tags the size of postage stamps are now placed on Israeli produce crates from the time they are picked at farms to when they reach store shelves. Developed by a supply-chain tech company, the tags are designed to improve visibility during produce transportation, reduce food waste, and safeguard against theft. At only 10 cents per tag, the new technology could revolutionize agricultural supply chains.
Resilience  
Opinion - Bamboo Prosperity
Bamboo is a fast-growing plant that can offer new economic opportunities and nutrition sources in Nepal. Costing virtually nothing to produce, bamboo can provide a small revenue stream of pure profit, while improving community access to healthy food. As a native and prosperous plant in Nepal and other South Asian countries, bamboo is helping communities move towards financial independence. 
Big Ideas  
High Tech Fertilizer
As the war in Ukraine intensifies and global fertilizer prices surge, farmers in Brazil are turning to microbes and nanotechnology. Brazil imports 85 percent of its fertilizers, with about one fifth from Russia, putting its agricultural industry. at the mercy of global markets. Nanoparticle liquids speed up photosynthesis and nutrient absorption without using additional fertilizer, allowing farmers to boost production and reduce Brazil's—and potentially other countries'—dependence on fertilizer imports. 
DC Report  
Finding Formula
As the baby formula shortage continues, the Biden administration announced a fifth mission to import formula, this time from Germany. Lower in-stock rates and high sales volumes have left people struggling to get ahold of the formula they need for infants, but the new shipment combined with revamped formula production may mean the end of the shortage is in sight. 
Big Actors  
Soaring Subsidies
The IMF is urging countries to avoid blanket subsidies and target aid to vulnerable citizens as global food and fuel prices soar. Keeping prices artificially low can create long-term financial damage that prevents economic growth and stability, and the IMF often requires removing subsidies for securing financial support. Countries like Pakistan continue to slash food and fuel subsidies to control fiscal deficits and secure IMF bailout money. 
Trade & Commodities  
Not-So-Free Trade
As the twelfth WTO Ministerial Conference approaches, G7 leaders are calling for increased free trade to combat global food insecurity, but smallholder farmers are warning that free trade will only continue to decimate local economies. Instead, they are advocating for national policies that build re-localized food systems via local food production, regulating agricultural markets, and developing public stockpiling.  
Council Events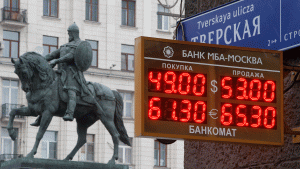 A conversation on how the Russia-Ukraine war and ongoing shutdowns in Asia are disrupting a global economy still affected by COVID-19.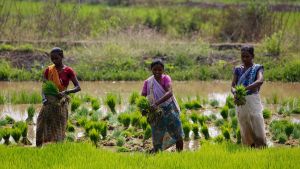 Leading experts discussed action needed to meet unprecedented global food security crises arising from climate change, the pandemic, and conflict.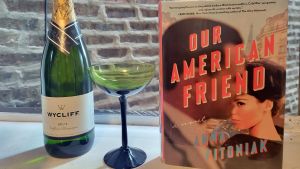 In this Beyond the Page book club event, Council members discuss the international political thriller "Our American Friend" with author Anna Pitoniak.
Did you miss one of our previous livestreams? Don't worry! They are all available on our website to watch at any time.
Other Upcoming Events
Rural Grocery Succession Planning Webinars
Date: June 16
Time: 1:30 p.m. CT
Nourishing America Tour: Chicago, IL
Date: August 24
Time: 1:00 p.m. CT
Food Waste Awareness Day
Date: September 29
Time: 4:00 p.m. CT
---
Land Acknowledgement Statement
The Center on Global Food and Agriculture recognizes it occupies the ancestral land of the Kiikaapoi, Peoria, Kaskaskia, Bodwéwadmi, and Myaamia people. Indigenous communities around the world disproportionately experience the pressures of climate change, global conflicts, and the COVID-19 pandemic, while simultaneously stewarding 80 percent of the world's biodiversity. These Indigenous tribes and nations are the original owners of this land and continue to be systemically erased by policies and practices that ignore their histories. To learn more about Indigenous foodways and practices, check out our 2022 blog series "Stewardship, Sovereignty, and Solutions."
Communications Officer

Natalie Burdsall joined the Chicago Council on Global Affairs in 2022 as the communications officer for the Center on Global Food and Agriculture. In this role, they promote the work and impact of the Center to expand public engagement in global food and agriculture, and assist in bringing the Council's digital transformation to fruition.