Food Security, Trade Conferences, and Aquatic Systems
June 17, 2022
Check out our roundup of the week's top news and research in food, agriculture, and global development.

Credit: REUTERS/Gleb Garanich
Top Story

 
Political Roadblocks
Negotiations at the World Trade Organization ministerial conference aim to secure deals on food security, fishing subsidies, and vaccines, and launch an internal reform deal package to prove the body's relevance. Geopolitical tensions continue to increase, though, as India demands they maintain fishery and agriculture subsidies. Delegates remain hopeful that a package of deals will still pass, despite India's history of blocking multilateral trade agreements.
Council Insights

 
Inclusive Development for Food Security
What should USAID Administrator Power's initiative for inclusive development mean for agriculture? The answer to that question is complex, and the Center on Global Food and Agriculture's new policy brief offers four diverse expert perspectives from participatory research to the crucial role of African-led social enterprises. The brief offers practical policy recommendations developed through over 20 stakeholder consultations, research, and author insights. Themes from the policy brief will be discussed at our upcoming virtual Global Food Security Symposium.
Food & Agriculture

 
Border Silos
Slight differences in track width between Ukrainian and European railways have pushed the US and allies to amend their plan to get grain out of Ukraine by train, avoiding Russia's ongoing shipping blockade in the Black Sea. Temporary silos will be constructed along the embattled nation's borders; grain can be transferred from Ukrainian railway cars to the silos, before getting loaded into European freight cars to be transported to shipping ports.
Soaring Soybeans
The absence of Ukrainian oilseed exports is stressing global supplies, creating the most severe food inflation in a decade. Raising soybean prices by 30 percent, inflation is directly affecting the agriculture industry, which relies on soybeans for animal feed, cooking oil, and biofuels. The health of the US's soybean crops this year will determine if the global market continues to fluctuate.
Funding Shortages
The UN's World Food Programme (WFP) faces funding shortages and has consequently suspended part of its food aid to South Sudan. Affecting almost a third of Sudanese citizens, the funding cut increases the risk of starvation across the nation, which is already facing rising hunger because of the war in Ukraine. Climate change is simultaneously increasing the occurrences of severe flooding and drought, worsening the hunger crisis.
Deeper Dive

 
How Much Trade Happens by Boat?
Almost all the world's goods—estimated at 90 percent—are transported by sea. About 60 percent of the world's food is transported via boat, 30 percent by road, and nearly 10 percent by rail. Less than one percent of food is transported by air. Recent shipping disruptions like Russia's blockade of Ukraine's ports and last year's Suez Canal blockage have made the world's economic dependence on ocean transport more apparent.
Data Crunch

 
Opinion - Digitizing Agriculture
As the global population rapidly increases and water and food supplies dwindle, technological advancements offer a solution to conserve resources and funds. Cloud-enabled internet of things (IoT) produce and store vast amounts of data on the smart farming industry, enabling farmers to compile and analyze data to make informed decisions about their crops. Cloud computing could ultimately allow farmers to produce more food, and slow the global hunger crisis.
Resilience
Time to Grow
Sri Lanka's one million public sector workers may now have a four-day work week in order to have a day free for growing food in their backyards. The government approved the truncated work week to both reduce fuel usage and encourage farming to address current fuel shortages and an expected future food shortage.
Aquatic Systems
Ghana's minister of fisheries and aquaculture development has rolled out a new "Resilient Aquatic Food Systems" initiative that targets the country's food security and development. Spearheaded by the CGIAR, the initiative aims to expand smallholder productivity specifically for women and youths.
Big Ideas

 
Modifying Wheat
As the climate continues to fluctuate and weather becomes less predictable, scientists are looking for a way to improve the sustainability and resilience of wheat varieties. Testing forgotten wheat varieties to find those with heat- and drought-tolerant traits, scientists are hoping to develop a crop that can thrive under extreme and unpredictable weather conditions, and ultimately continue providing for the global market despite rapidly warming conditions.
DC Report

 
Cutting Costs
The House is expected to pass the bipartisan Lower Food and Fuel Costs Act, a package of seven bills that will lower food and fuel prices while strengthening supply chains and the domestic meat industry. If passed, the act would appropriate $700 million to USDA to assist agricultural producers facing increasing costs of management and technological upgrades; create a special investigator on meat and poultry and a food supply chain task force; and authorize sale of E15 fuel during summers.
Big Actors
Goods, Not Garbage
Spain is following France and Italy in introducing new regulations that combat food waste. Currently producing 1.36 metric tons of food waste per year, Spain aims to reduce waste by fining supermarkets for throwing away surplus food, and making it mandatory for restaurants to offer "doggy bags" for leftovers. The government plans to have the law in place by 2023, with the hope that it will also reduce environmental costs.
Trade & Commodities

 
Skyrocketing Groceries
As the war in Ukraine rages on, global supply chains are facing bottlenecks and rapid inflation, increasing the cost of basic commodities. Hunger is reaching an all-time high in Latin American countries since groceries are skyrocketing in price, putting food insecurity at the forefront of voters' minds as their countries' elections quickly approach.
Council Events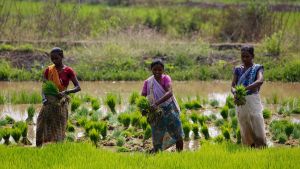 Leading experts discussed action needed to meet unprecedented global food security crises arising from climate change, the pandemic, and conflict.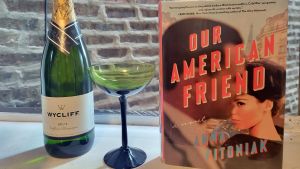 In this Beyond the Page book club event, Council members discuss the international political thriller "Our American Friend" with author Anna Pitoniak.
Did you miss one of our previous livestreams? Don't worry! They are all available on our website to watch at any time.
Other Upcoming Events
China's Discussion of IFPRI's 2022 Global Food Policy Report: Climate Change and Food Systems
Date: June 17
Time: 9:00 - 11:00 p.m. ET

Putting Crop Rotations to Work on Organic Farms
Date: July 28
Time: 11:00 a.m. CT

Edible Institute 2022 
Date: October 2
Time: All day
---
Land Acknowledgement Statement
The Center on Global Food and Agriculture recognizes it occupies the ancestral land of the Kiikaapoi, Peoria, Kaskaskia, Bodwéwadmi, and Myaamia people. Indigenous communities around the world disproportionately experience the pressures of climate change, global conflicts, and the COVID-19 pandemic, while simultaneously stewarding 80 percent of the world's biodiversity. These Indigenous tribes and nations are the original owners of this land and continue to be systemically erased by policies and practices that ignore their histories. To learn more about Indigenous foodways and practices, check out our 2022 blog series "Stewardship, Sovereignty, and Solutions."
Communications Officer

Natalie Burdsall joined the Chicago Council on Global Affairs in 2022 as the communications officer for the Center on Global Food and Agriculture. In this role, they promote the work and impact of the Center to expand public engagement in global food and agriculture, and assist in bringing the Council's digital transformation to fruition.