Taiwan and the Biden Administration
As China and the United States enter an era of competition, an expert panel assessed the future of US policy toward Taiwan and its subsequent effect on US-China relations.
About This Event
What can we expect from the Biden administration's Taiwan policy, and how might those decisions affect the relationship between Beijing and Washington? While the United States does not maintain formal diplomatic ties with Taiwan, the two still engage in robust economic and cultural exchange. Yet as many American policymakers increasingly frame the US relationship with China around competition, some analysts have expressed concern that Taiwan may become a flashpoint for conflict. And in a recent Chicago Council Survey report, more than half of Americans now favor defending Taiwan using US troops should China invade, the highest level recorded since the Council began asking the question in 1982. Join a distinguished panel of experts to discuss the past, the present, and what's at stake.
Nonresident Senior Fellow, Lester Crown Center on US Foreign Policy


Prior to joining the Council as a nonresident fellow, Paul Heer served for 30 years as a specialist on East Asian affairs in the US intelligence community. He served on the staff of the President's daily brief and as a member of the senior analytic service at the CIA prior to becoming the national intelligence officer for East Asia, a position he held from 2007 to 2015.


Host, The Sinica Podcast

Kaiser Kuo is host of The Sinica Podcast. He recently repatriated to the US after spending 20 years in Beijing, where he worked as director of international communications for Baidu, was a technology reporter, co-founded the band Chunqiu, and founded China's first heavy metal band, Tang Dynasty. He is a graduate of University of California, Berkeley and holds an MA from the University of Arizona.

Brown Professor of Political Science, Davidson College

Shelley Rigger is the Brown professor of East Asian politics at Davidson College and a senior fellow in the Asia Program at the Foreign Policy Research Institute. Rigger has published books and articles on Taiwan's domestic politics, the national identity issue in Taiwan-China relations, and related topics, including The Tiger Leading the Dragon: How Taiwan Propelled China's Rise.

Related Research
2021 Chicago Council Survey data show a majority of Americans support a range of US policies towards Taiwan.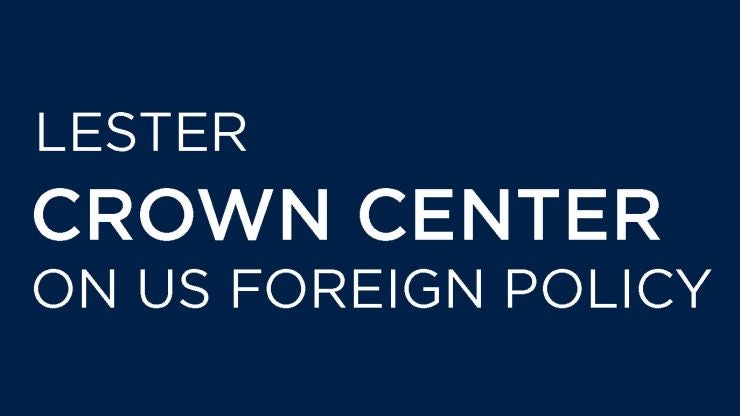 Crown Center Content
This content is produced by the Lester Crown Center, which aims to shape debates and inform decisions on important US foreign policy and national security issues.