World Review: Iran's Raisi Takes Office and COVID Roars Back
Karen DeYoung, Ryan Heath, and Carla Anne Robbins join Ivo Daalder to discuss the week's top news stories.

About This Episode
The Washington Post's Karen DeYoung, POLITICO's Ryan Heath, and the Council on Foreign Relations' Carla Anne Robbins join Council President Ivo Daalder to discuss Iran's new president Ebrahim Raisi, what his leadership means for the fate of the nuclear deal, how the Delta variant is changing the fight against COVID-19, and what's next for Cuba after widespread protests.
Prefer to Listen?
Subscribe to our podcast edition on the following platforms.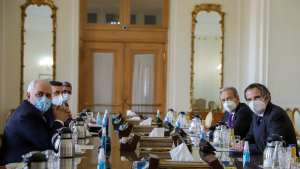 A joint Council and IranPoll survey shows that although Iranian and American public support for the Joint Comprehensive Plan of Action has waned over time, there is still sizable backing for it in both countries.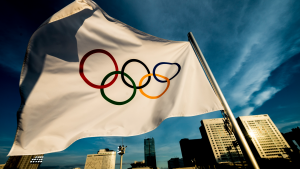 Populations around the world remain divided over how comfortable they are returning to normal life as the Delta variant spreads.

New indirect talks between the United States and Iran on a return to the Iran deal could help the outlook for a moderate candidate in the next election.