Why a Marcos Is Ruling the Philippines Again
Disinformation drives Philippines' election leading to TikTok star Marcos' win.

About the Episode
This month political dynasty heir and TikTok star Ferdinand "Bongbong" Marcos Jr. brought his corrupt family back to power in the Philippines 36 years after his father was ousted in a public revolution. The Washington Post's Regine Cabato joins Deep Dish to explain why Filipinos lost faith in democracy, why disinformation works so well in the Philippines, and whether the new administration will bring the country closer to China or the United States.  
Like the show? Leave us a rating and review wherever you get your podcasts.
Manila Reporter, Southeast Asia Bureau, The Washington Post

Regine Cabato is the Manila reporter for The Washington Post Southeast Asia Bureau. Before joining The Post in 2018, she worked as a writer for broadcast and digital platforms at CNN Philippines.

Vice President, Studies


Brian Hanson is the Vice President of Studies at the Chicago Council on Global Affairs. He oversees the Council's research operations and hosts the Council's weekly podcast, Deep Dish on Global Affairs.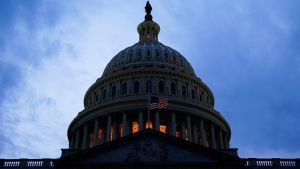 Can we prevent global democracy's death? Hoover Institution's Larry Diamond joins Deep Dish to offer his assessment and a dire warning.

Republicans are more concerned about China's rise than ever before.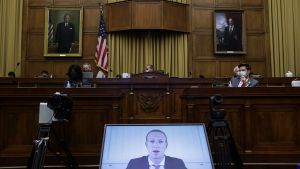 Laura Rosenberger and Jacob Helberg join Deep Dish to discuss digital interference, misinformation, and data privacy within the lens of geopolitics.