We're Leaving Afghanistan. Now What?
Just a few weeks after announcing the exit, the United States is already making progress withdrawing troops and resources from the site of America's longest war.

Afghan President Ashraf Ghani called the United States' decision to leave Afghanistan by September 11 a "moment of both opportunity and risk" this week. The University of Texas at Austin's Aaron O'Connell and the International Crisis Group's Andrew Watkins join guest host Elizabeth Shackelford on Deep Dish to examine whether the United States can withdraw without undermining regional stability.  
Associate Professor, University of Texas at Austin Department of History

Aaron O'Connell is an associate professor of history at the University of Texas at Austin and the Director of Research at the Clements Center for National Security. A career Marine officer with 26 years in uniform, Aaron previously served as Director of Defense Policy & Strategy on the National Security Council staff. He served in Afghanistan from 2010 to 2011 and edited a collection of essays on the war called "Our Latest Longest War; Losing Hearts and Minds in Afghanistan."

Senior Expert, Afghanistan, US Institute of Peace

Andrew Watkins is a senior expert on Afghanistan for the US Institute of Peace. He joined USIP after serving as the senior analyst on Afghanistan for the International Crisis Group, where he researched and published in-depth reports and analytical commentary on the country's conflict and efforts to initiate a peaceful settlement. Prior to that role, Watkins worked in Afghanistan as a political affairs officer for the UN Assistance Mission there, advised humanitarians on conflict and access, and served as a liaison with Afghan security forces.

Senior Fellow, US Foreign Policy


Elizabeth Shackelford, a former career diplomat who served the US Mission to Somalia and the US Embassy in South Sudan, focuses on building awareness and understanding of a "restraint" approach to foreign policy, which seeks to limit the use of force to core US security interests and favors diplomatic engagement.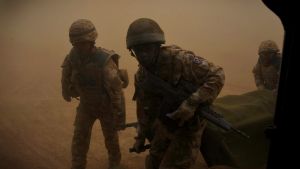 Elizabeth Shackelford explains why it's time for Congress to reassert limitations on our use of war.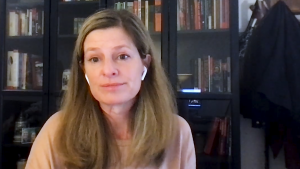 Twenty years after the war began, the United States' forces will officially leave Afghanistan on September 11, 2021. What's the argument to leave and why has it taken so long?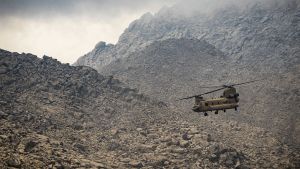 Although the American public doesn't believe the war with Afghanistan was worth the cost, they also think the US should maintain bases in the country.