Burp Tax, Venezuela's Crisis, and Resistant Rice
October 14, 2022
Check out our roundup of the week's top news and research in food, agriculture, and global development.

Credit: REUTERS/Kim Kyung-Hoon
Top Story
Sri Lanka's

Rising Inflation
Food inflation in Sri Lanka reached 95 percent last month, forcing many people to forgo their basic needs. FAO and WFP estimate that there are more than 6.2 million Sri Lankans experiencing moderate to acute food insecurity, with tens of thousands in need of immediate assistance. The declining economy led Sri Lanka's cabinet to consider downgrading its economic status to a low income country in order to access concessional funding.
Council Insights

 
The Value of Hope
Fazle Hasan Abed won the 2015 World Food Prize, but his impact extends far beyond what an award can signify. In Global Food for Thought, author Scott MacMillan examines Abed's legacy, and provides insight to what he might think about today's hunger crisis. Read the full blog.
Food & Agriculture

 
Venezuelans Seek Refuge
An increasing number of Venezuelans are crossing Central America to seek refuge in the US, bringing attention to the deleterious conditions refugees face. According to the UN, almost three quarters of the six million Venezuelan migrants do not have adequate food, shelter, employment, or medical care, while half the Venezuelans in Latin America cannot afford three meals per day.
Yell(en) for Food Security
US Treasury Secretary Janet Yellen pleaded with G20 joint finance and agriculture ministers to take urgent steps to help the 70 million people at risk of acute food security. She also urged G20 officials to ensure their sanctions do not impede the flow of agriculture to those in need. Yellen blamed Russia for disrupting global supply chains and food production, pointing to its blockage of ports and destruction of agricultural infrastructure.
Food Index Falls
The UN food price index fell for the sixth month in a row after an all-time high earlier this year. Despite the downward trend, though, the September reading was still 5.5 percent higher than previous years. The month-to-month review saw a fall in sugar, dairy, and meat prices, with vegetable and oil prices experiencing the most significant slippage. By contrast, cereal prices rose in September because of concerns over poor crop conditions in Argentina and the United States, and the increased uncertainty over access to Ukrainian Black Sea Ports.
Deeper Dive

 
What Is a Low-Income Country?
According to the World Bank, low-income countries in 2022 have a per-capita income of $1,085 or less in 2021. These countries often experience high unemployment, heavy reliance on agriculture, rapid population growth, and high rates of malnutrition.
Data Crunch

 
Protecting the Amazon
A new study suggests Brazil could raise soybean production while preserving the Amazonian rainforest through agricultural intensification. The research claims increased production efficiency on existing farmland could increase output 36 percent and lower greenhouse gas emissions 58 percent by 2035. If current deforestation trends continue, over 12 million acres of rainforest will be converted to soybean agriculture in the next 15 years, leading to massive biodiversity loss and climate-threatening carbon emissions. 
Resilience
Resistant Rice
The Indian Agricultural Research Institute developed three basmati rice varieties resistant to bacterial blight. Farmers claim this development will revolutionize basmati cultivation due to the lower input cost and greater consumer demand for pesticide residue-free produce. With importing nations becoming more concerned with pesticide use, these new varieties are expected to lead the way for India's continued leadership in basmati exports.
Big Ideas

 
Waste Not
Global food waste accounts for eight to ten percent of global greenhouse gas emissions and could feed more than a billion people, inspiring companies and communities to find new ways to reduce food waste. One Kenyan entrepreneur built solar-powered refrigerators to help farmers store produce longer, while new apps in Asia, Europe, and the US offer discounts on restaurant food that is about to be thrown out.
DC Report

 
Pig Protection
A new California law made it to the Supreme Court over the treatment of a beloved farm animal: pigs. The law forbids the sale of most pork unless the pigs it comes from are housed with 24 square feet of space. The law raises questions over animal welfare, and whether states have the ability to regulate business practices of other companies and states.
Big Actors

 
Burp Tax
New Zealand's government proposed a new tax on greenhouse gasses that farm animals make from belching and urinating. The levy would be the first of its kind in the world, and aims to reduce the methane and nitrous oxide cattle produce. However, farmers across the country are adamantly opposed to the new tax, claiming it would "rip the guts out" of small-town farmers.
Trade & Commodities

 
Wheat on the Rise
Wheat closed at the highest price since June amidst the intensifying Russia-Ukraine war, two of the most critical suppliers of grain. The worsening conflict raises concerns over whether the two powers will agree to continue the Ukraine grain-export deal, which is set to expire soon. Analysts say that further food security issues cannot be ruled out until key producers resolve production difficulties and the situation in the Black Sea improves.
Council Events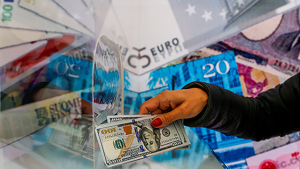 Experts consider whether overlapping global crises, inflation, and slowing growth will bolster or derail efforts to build more inclusive economies.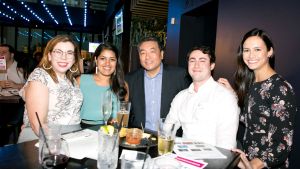 Members of our Young Professionals Network and the public are invited to flex their knowledge of global affairs at our game night.
Did you miss one of our previous livestreams? Don't worry! They are all available on our website to watch at any time.
Other Upcoming Events
Feeding a Fragile World: Integrating Mitigation and Adaptation in Climate Solutions
Date: October 18 - 20
Multiple-Win Solutions to the Global Food Crisis
Date: October 19
Time: 7:30 – 8:50 a.m. CT
Accelerated Action for Food Systems Resilience: Egypt's Plans for COP27 and the Role of CGIAR
Date: October 20
Time: 8:15 – 9:45 a.m. ET
Youth4Youth: The Role of Young Professionals in Empowering Rural Youth
Date: October 20
Time: 3:00 – 4:00 p.m. CT
Funding Inclusive and Equitable Pandemic Preparedness
Date: October 25
Time: 9:10 a.m. BT
---
Land Acknowledgement Statement
The Center on Global Food and Agriculture recognizes it occupies the ancestral land of the Kiikaapoi, Peoria, Kaskaskia, Bodwéwadmi, and Myaamia people. Indigenous communities around the world disproportionately experience the pressures of climate change, global conflicts, and the COVID-19 pandemic, while simultaneously stewarding 80 percent of the world's biodiversity. These Indigenous tribes and nations are the original owners of this land and continue to be systemically erased by policies and practices that ignore their histories. To learn more about Indigenous foodways and practices, check out our 2022 blog series "Stewardship, Sovereignty, and Solutions."
Communications Officer

Natalie Burdsall joined the Chicago Council on Global Affairs in 2022 as the communications officer for the Center on Global Food and Agriculture. In this role, they promote the work and impact of the Center to expand public engagement in global food and agriculture, and assist in bringing the Council's digital transformation to fruition.