Black Gold, Efficient Cows, and Regenerative Farming
October 7, 2022
Check out our roundup of the week's top news and research in food, agriculture, and global development.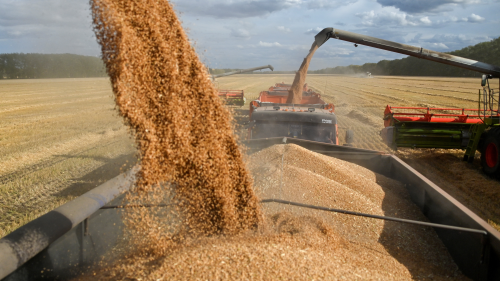 Credit: REUTERS/Alexey Malgavko
Top Story

 
Global Food Crisis
The IMF stated the war in Ukraine has prompted the worst food security crisis since 2008, primarily due to the rapid increase in food and fertilizer prices. The IMF is calling for urgent increases in humanitarian aid through WFP and other organizations, and recommends that governments prioritize fighting inflation at home. The statement was released as the IMF approved year-long emergency financing for the most vulnerable countries, which could provide as much as $1.3 billion in additional funding for Ukraine.
Council Insights

 
Informing the White House
The White House Conference on Hunger, Nutrition, and Health is over, but the work to end hunger is far from it. The Center on Global Food and Agriculture presents insights from the conference, new policy recommendations, and perspectives from people with lived experiences of food insecurity on our latest landing page. Visit the page to learn more.
Food & Agriculture

 
Taking Grain
Russia's Agriculture Ministry expects grain harvest to grow by 5 million tonnes per year following the incorporation of four Ukrainian territories. Russia declared the annexations after "referendums" held in occupied Ukraine, which Western governments and Ukraine call coercive, non-representative, and a violation of international law. However, even with this alleged territory, Russia may still not reach its expected harvest and might need to revise its plans to export 50 million tonnes of grain.
Aid for Africa
Africa produces less than four percent of the world's carbon emissions, but it has witnessed some of the worst impacts of climate change. The FAO predicts that climate change has increased the number of undernourished people in Africa by 45.6 percent since 2012, amounting to 281.6 million people in 2020. To combat the effects of climate change, Africa demanded greater climate funding commitments from the West that amounts to $1.3 trillion, a tenfold increase from the previous $100 billion.
Drowning in Debt
The record-shattering floods that swept across Pakistan submerged significant amounts of farmland, making farmers in sharecropping agreements confront an additional crisis: the mounting debt owed to farm landlords. The flood's damage to crop yields worsened many farmers' debts, many of whom already owed hundreds or thousands of dollars. With extreme weather events becoming increasingly common—sinking farmers deeper into debt—many farming households have migrated to cities to look for more stable jobs. 
Deeper Dive

 
What Is Sharecropping?
Sharecropping is a farming system where landowners allow tenants to use their land in exchange for a share of the crop. Although the system seems fair on paper, it often creates unbalanced power relationships where high interest rates, unpredictable harvests, and unscrupulous landlords keep tenants severely indebted to landowners.
Data Crunch

 
Cow Efficiency
A recent study from three lobbying groups asserts that dairy cattle have become more efficient. The study claims cows today produce six percent more milk, while consuming four percent less feed on 13 percent less land than in 2007. Industry professionals attribute the efficiencies to advancements in genetics, technology, and farm management practices.
Resilience
Regenerative Farming
While farmers worldwide are struggling with rising fertilizer prices and shortages following Russia's invasion of Ukraine, one Lebanese farm is embracing regenerative farming, sheltering its harvests from the changing market. The farm abandoned conventional methods of agriculture that rely on inputs such as artificial fertilizers and pesticides for agroecology principles, shielding its soil from degradation and the local population from food security concerns.
Big Ideas

 
Black Gold
Biochar, often referred to as "black gold," is a rising star in the agricultural sector. Farmers use the charcoal-like substance to collect waste residue, produce heat as a renewable energy source, act as a natural pesticide, and even substitute food supplements. Not only does biochar help enrich soils that have been depleted by deforestation and monoculture cropping, but it also acts as a carbon sink, reducing the amount of CO2 in the atmosphere.
DC Report

 
To Be Healthy or Not to Be Healthy
The FDA proposed new rules for what foods can have "healthy" claims on their packaging. Last defined in 1993, the word "healthy" carries substantial weight for food marketing, and drastically shifts public perception. The new rules are changing the definition to reflect "current nutrition science," requiring them to have "meaningful" amounts of food recommended by the federal government's Dietary Guidelines.
Big Actors
No More Food Waste
The FAO and UN Environment Programme launched a new online initiative that mobilizes the world's producers and consumers to reduce food waste and prevent food insecurity. The initiative raises awareness of resource conservation among actors in the food supply chain, especially in Africa where food security is severely undermined by the war in Ukraine. Amounting to 3.3 billion tonnes of CO2 emitted into the atmosphere yearly, food waste is threatening livelihoods and must be addressed in order to slow the progression of climate change.
Trade & Commodities

 
Stabilizing Starch
China curbed exports of corn starch in an attempt to stabilize mounting domestic grain prices and reduce inflation risks. Despite the small volume of exports, the initiative highlights China's concerns over rising prices and its grain supply, which has been diminished by poor weather.
Council Events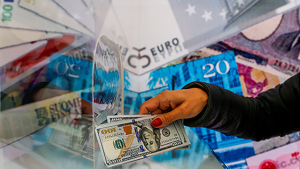 Experts consider whether overlapping global crises, inflation, and slowing growth will bolster or derail efforts to build more inclusive economies.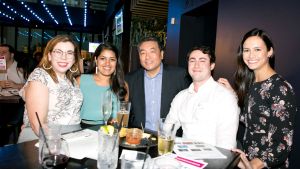 Members of our Young Professionals Network and the public are invited to flex their knowledge of global affairs at our game night.
Did you miss one of our previous livestreams? Don't worry! They are all available on our website to watch at any time.
Other Upcoming Events
Hope Over Fate: Fazle Hasan Abed and the Science of Ending Global Poverty
Date: October 7
Time: 3:00 – 5:00 p.m. CT
Rethinking Research and Policy Analysis for Inclusive and Sustainable Food Markets and Value Chains
Date: October 13
Time: 2:00 – 4:00 p.m. ET
Farm to School: Racial Equity
Date: October 25
Time: 3:00 – 5:00 p.m. CT
2023 18th Annual Chicago Food Justice Summit
Date: February 8 - 10
---
Land Acknowledgement Statement
The Center on Global Food and Agriculture recognizes it occupies the ancestral land of the Kiikaapoi, Peoria, Kaskaskia, Bodwéwadmi, and Myaamia people. Indigenous communities around the world disproportionately experience the pressures of climate change, global conflicts, and the COVID-19 pandemic, while simultaneously stewarding 80 percent of the world's biodiversity. These Indigenous tribes and nations are the original owners of this land and continue to be systemically erased by policies and practices that ignore their histories. To learn more about Indigenous foodways and practices, check out our 2022 blog series "Stewardship, Sovereignty, and Solutions."
Communications Officer

Natalie Burdsall joined the Chicago Council on Global Affairs in 2022 as the communications officer for the Center on Global Food and Agriculture. In this role, they promote the work and impact of the Center to expand public engagement in global food and agriculture, and assist in bringing the Council's digital transformation to fruition.