Vaccine Victory, Falling Eggspectations, and Avian Influenza
January 13, 2023
Check out our roundup of the week's top news and research in food, agriculture, and global development.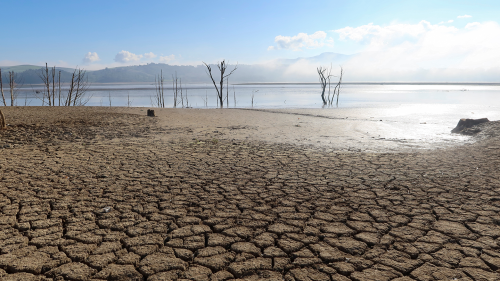 Credit: REUTERS/Jihed Abidellaoui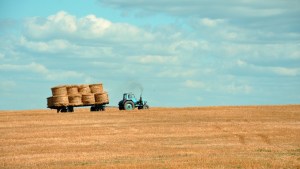 Food & Agriculture 
Off the Charts
The FAO food price index fell 1.9 percent in December, offering a welcome reprieve from sky-high prices, but 2022 as a whole saw the highest food price index of all time at 143.7 points. Triggered by Russia's war in Ukraine, record high food prices have exacerbated the global hunger crisis, sending countries around the world into tailspins as farmers desperately try to meet growing demands. Although prices of some staples are still rising, experts are hopeful the overall downward trend will continue.
Falling Eggspectations
Looking for eggs? You might be out of luck. What was once a relatively cheap grocery store staple has now become an expensive, elusive commodity. Largely caused by outbreaks of avian influenza around the world, the egg shortage has raised the price for a dozen Grade A eggs in the US from $1.39 to $3.59, leaving some customers desperate enough to buy and raise their own chickens.
Global Hunger Crisis
As the war in Ukraine approaches its one-year anniversary, experts are looking towards the longer-term impacts of the war on food security. According to the World Food Program, more than 345 million people are suffering from or at risk of acute food insecurity, more than double the amount in 2019. Although the war in Ukraine is not solely responsible for this rapid increase, its disruption of wheat and fertilizer exports plays an undeniable role in exacerbating the global hunger crisis.
Deeper Dive 
What Is Avian Influenza?
Avian influenza, also known as the bird flu, is a strain of the flu that primarily infects birds, but can spread to humans. Highly contagious and often fatal to chickens, avian influenza can quickly infect entire flocks and cause serious damage to the poultry industry. To slow infection, flocks are euthanized through practices approved by government agencies. The record waves of avian influenza are inspiring fears of pandemic potential, but the virus is currently considered a low risk to humans.
Resilience
Pollution Prevention
Ammonia manufacturing is notorious for its heavy toll on the environment, but scientists may have found a way to minimize its effects. By developing porous materials capable of binding and releasing ammonia at more moderate pressures and temperatures, scientists can reduce the energy required to separate ammonia from its reactants, shrinking its emissions. This also allows ammonia to be produced in smaller facilities that can be located closer to farmers, reducing the distance it needs to travel.
DC Report 
Vaccine Victory
Vaccines are reaching a new population: honeybees. USDA approved a vaccine to protect honeybees from the American foulbrood disease, which has destroyed entire colonies. As crop pollinators, honeybees play a crucial role in global food supply, making the vaccine a pivotal development in enhancing food security.
Big Actors 
100 Million Trees
Egypt's "100 million trees" initiative launched in 2022 has already led to the planting of 3.1 million trees in cities across the country. Designed to help reforestation efforts to reduce greenhouse gas emissions and promote ecotourism, the initiative aims to plant 100 million trees by 2030, with the goal of planting 7.7 million in 2023 alone. It places a specific emphasis on green spaces in urban areas through plating fruit trees, which will help improve air quality, preserve public health, and fight against food insecurity.
Trade & Commodities 
Below Average Beef
Unpredictable weather, inflationary pressure, and labor shortages are wreaking havoc on Australia's beef and veal exports. Reaching just 854,592 tonnes in 2022, the exports are the lowest they have been in 19 years, caused by low slaughter numbers rather than decreased demand; producers chose not to process stock in order to repopulate their farms. As ranchers begin to rebuild their herds, however, exports are expected to rise to normal levels during the second half of 2023.
Ask an Expert
Should digital architecture be incorporated into agricultural practices?

"It is time to establish a consortium that can champion the cause of the public digital architecture for the food system. As climate change worsens and inequity continues to rise, we must act now with common purpose to deliberately build the public goods digital infrastructure that will enable agility without sacrificing current or future agency of individuals...Architecture which protects agency and builds trust is what we need to power and protect our food system. We are eager to learn and build alongside other likeminded actors like those forming this new Coalition and look forward to building awareness and support for digital public goods for agriculture in the years ahead."
— Nonresident Fellow Alesha Miller in Agriculture Needs a New Public Digital Architecture.
Nonresident Fellow, Global Food and Agriculture


Alesha Miller is a nonresident fellow of the Center on Global Food and Agriculture at the Council. She currently advises a social impact technology startup and is an independent consultant and public speaker on food and agriculture. Most recently she was managing director of the Council's Center on Global Food and Agriculture, overseeing strategy, research, policy development, and team management.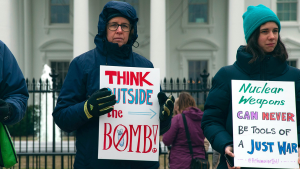 Experts discuss the importance of nuclear security, and why elevating new, diverse voices on nuclear security makes America more secure.
Did you miss one of our previous livestreams? Don't worry! They are all available on our website to watch at any time.
Other Upcoming Events
Farm Commons Webinar for Illinois Farmers: Farm Liability and Insurance Basics
Date: January 23
Time: 6:00 – 7:00 p.m. CT
Food vs Fuel V2.0: Impacts of Biofuels on Agricultural markets and Food Security
Date: January 24
Time: 9:00 – 10:30 a.m. ET
2023 18th Annual Chicago Food Justice Summit
Date: February 8 - 10
2023 NE Farm to Institution Summit
Date: April 18 - 19
Announcing the GFRID Summit 2023
Date: June 14 - 16
---
Land Acknowledgement Statement
The Center on Global Food and Agriculture recognizes it occupies the ancestral land of the Kiikaapoi, Peoria, Kaskaskia, Bodwéwadmi, and Myaamia people. Indigenous communities around the world disproportionately experience the pressures of climate change, global conflicts, and the COVID-19 pandemic, while simultaneously stewarding 80 percent of the world's biodiversity. These Indigenous tribes and nations are the original owners of this land and continue to be systemically erased by policies and practices that ignore their histories. To learn more about Indigenous foodways and practices, check out our 2022 blog series "Stewardship, Sovereignty, and Solutions."
Communications Officer

Natalie Burdsall joined the Chicago Council on Global Affairs in 2022 as the communications officer for the Center on Global Food and Agriculture. In this role, they promote the work and impact of the Center to expand public engagement in global food and agriculture, and assist in bringing the Council's digital transformation to fruition.