Land Rights, Grain Giants, and Something Fishy
June 2, 2023
Check out our roundup of the week's top news and research in food, agriculture, and global development.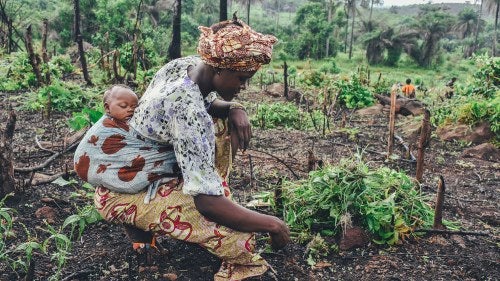 Credit: Annie Spratt
Top Story 
Hunger in Haiti
A new UN-supported report reveals that nearly half of Haiti's population, around 4.9 million people, are experiencing high levels of acute food insecurity, with 1.8 million in an emergency-level phase of need. Urgent measures are needed to save lives and restore the agricultural livelihoods of vulnerable farmers, with the World Food Programme (WFP) calling for support in the form of farm inputs and funding. 
Council Insights 
Youth for Change
"As we always say, youth is the future of our world," says Abdullah Al Maruf, a young agricultural professional working towards a hunger and poverty-free world. Hear more of his thoughts on the power of younger generations in the latest episode of our Youth in Agriculture podcast by visiting our website.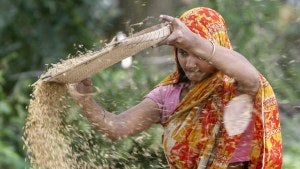 Food and Agriculture 
Australia's Dry Winter
Australia's winter crop production is expected to be significantly lower this year compared to the previous year, with the potential to be the lowest yield in four years. Drier growing conditions in Western Australia and the possibility of El Niño conditions are anticipated to contribute to reduced harvests totaling only 49.7 million tons, compared to last year's record 67.3 million tons.  
Wet Wheat
China's largest wheat-growing province of Henan, known as the granary of China, is expected to receive more rain, further complicating the harvest of wheat already damaged by recent wet weather. The rain has caused the grain to sprout or be affected by blight, impacting an estimated 30 million tons of wheat and prompting emergency measures to save the crop. 
Attacking Land Rights
Lawmakers in Brazil have passed a proposal that is seen as a threat to Indigenous land rights and environmental protection. The legislation, supported by Brazil's powerful agriculture industry, limits the creation of new Indigenous reserves to lands only occupied by native people before 1988, prompting protests from Indigenous leaders and clashes with police. 
Deeper Dive  
Global Hunger Hotspots
WFP and the UN Food and Agriculture Organization (FAO) have issued warnings about escalating food emergencies and potential starvation in 22 countries. The report urges attention to prevent catastrophic conditions, stressing the need for immediate action in the agricultural sector and highlighting the risks of economic crises and climate extremes in vulnerable countries. 
Resilience 
Small Farmers, Large Investments
On June 1, the International Fund for Agricultural Development (IFAD) issued its largest sustainable bond to date to Amundi Asset Management to finance inclusive and sustainable rural transformation. The issuance will support small-scale farmers by providing access to markets, developing agricultural value chains, and enabling women to access financial resources, among other objectives. 
DC Report 
The Debt Ceiling
The Biden-McCarthy debt ceiling deal introduces work requirements for food-insecure Americans in their early 50s, raising concerns among anti-hunger advocates. However, the agreement is expected to expand eligibility for the Supplemental Nutrition Assistance Program (SNAP), with work exemptions for groups like veterans and people without housing, while saving $6.5 billion over the next decade.  
Big Actors 
Grain Giants
Grain merchant Bunge is in talks over a potential merger with Viterra, a grain handling business, creating a $25 billion competitor to agricultural giants Cargill and ADM. The merger would expand Bunge's presence in the United States, Brazil, and Australia, but could face competition concerns in Canada and Argentina due to overlapping oilseed processing assets. Bunge is currently the largest oilseed meal producer in the world.  
Big Ideas 
Something Fishy
New fish farms utilizing recirculating aquaculture systems (RAS) are revolutionizing the fish farming industry by reducing water usage, improving fish health, and increasing the production of nontraditional species. RAS farms clean and recycle water in tanks on land, reducing environmental damage caused by traditional fish farms and offering the potential for precision agriculture techniques. 
Ask an Expert  
Why should younger generations get more involved in agriculture?  
"It really is difficult for me to think of another industry where you can have the impact on the population, on the globe, on the environment, and on food security as you can in agriculture. It's an industry that, in my words, serves a higher purpose. Because it does directly impact food production, it impacts nutrition, and it impacts the environment, and really there's not another industry that you can think of that touches people across the globe in that fashion...Not only are the disciplines broad that can be involved in agriculture, but the impact an individual can have on those very important issues of food security, nutrition, and environment I think are unmatched as compared to other industries." 
— Paul Schickler, former President of Dupont Pioneer and Chicago Council board member, in the Youth in Agriculture podcast
Former President, DuPont Pioneer


Paul E. Schickler was President from 2007 to 2017 of DuPont Pioneer, the advanced seed genetics business of DuPont. In this role he continued to expand Pioneer's global business by remaining focused on innovation that improves local productivity and profitability of farmers in more than 90 countries.



Join Baroness Catherine Ashton for a discussion on 21st century diplomacy and how it can address the many challenges the world faces today.
Did you miss one of our previous livestreams? Don't worry! They are all available on our website to watch at any time.
Other Upcoming Events
Africa Agribusiness and Science Week  
Date: June 5 - 8 
Ethical data governance for agriculture 
Date: June 7
Time: 11:00 a.m. – 12:30 p.m. CT
Linking Local to Global: Intersectionality as a Driver for an Inclusive loss and Damage Fund  
Date: June 8  
Time: 2:45 – 4:00 p.m. CEST  
IFAD13 Roundtable with Farmers' Organizations, Indigenous Peoples, and Youth  
Date: June 12 
Time: 1:30 – 4:00 p.m. 
NIFA Food and Nutrition Security Webinar: An Overview of NIFA's Food Loss and Waste Relevant Funding Opportunities
Date: June 13 
Time: 1:00 - 2:30 p.m. ET
---
Land Acknowledgement Statement
The Center on Global Food and Agriculture recognizes it occupies the ancestral land of the Kiikaapoi, Peoria, Kaskaskia, Bodwéwadmi, and Myaamia people. Indigenous communities around the world disproportionately experience the pressures of climate change, global conflicts, and the COVID-19 pandemic, while simultaneously stewarding 80 percent of the world's biodiversity. These Indigenous tribes and nations are the original owners of this land and continue to be systemically erased by policies and practices that ignore their histories. To learn more about Indigenous foodways and practices, check out our 2022 blog series "Stewardship, Sovereignty, and Solutions."
Research Assistant


Kailey Griffith joined the Chicago Council on Global Affairs in 2023 as a research assistant for the Center on Global Food and Agriculture.


Communications Officer

Natalie Burdsall joined the Chicago Council on Global Affairs in 2022 as the communications officer for the Center on Global Food and Agriculture. In this role, they promote the work and impact of the Center to expand public engagement in global food and agriculture, and assist in bringing the Council's digital transformation to fruition.

Intern, Center on Global Food and Agriculture

Clayton Elbel joined the Council as a 2023 spring intern with the Center on Global Food and Agriculture.