Transforming Industrial Heartlands Initiative
We are building a network of policy practitioners, academics, and political leaders focused on economic revival in industrial regions of North America and Europe.
About the Initiative
Once the foundation of the middle class on both sides of the Atlantic, industrial regions have undergone significant economic restructuring over the past several decades, leading to fractured communities and the rise of populist politics.
Partner organizations in North America and Europe continue to build and convene around ongoing work aimed at animating policies, practices, and strategies that can foster economic and community development in these industrial regions.
Rebuilding communities and fostering new economic opportunities will do much to ameliorate feelings of alienation and economic anxiety, factors that contribute to the polarizing politics and anti-democratic movements that threaten the stability and promise of Western democracies.
Project Partners
This initiative is a partnership of the Chicago Council on Global Affairs, Georgetown University's BMW Center for German and European Studies, the Michigan Economic Center, Policy@Manchester at the University of Manchester, the Ruhr-Konferenz, the Consulate General of the Federal Republic of Germany in Chicago, and the Directorate-General for Regional and Urban Policy of the European Commission.
Stay Connected
To stay connected to the project and sign-up for regular updates, please contact Samuel Kling.
Contact us
Fellow & Director of Global Cities Research


Events
Catch expert analysis and share space with others invested in renewing our industrial regions. Stream previous conversations or register for upcoming exchanges of ideas.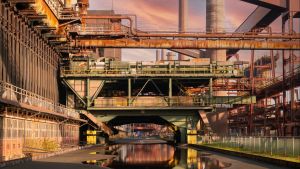 Through original research and convenings, the Chicago Council partnered with organizations across the transatlantic space to discuss revitalizing industrial regions in North America and Europe.
Research
Read the full reports from partners working to provide solutions informed by the initiative. Research is based on learnings from federal, state, and local leaders, policymakers, and economic practitioners from Europe and North America.

Ally-Shoring: A Powerful Strategy for Near-Shoring
Given the shifting geopolitical landscape, ally-shoring offers a unique opportunity for the US and Mexico to build stronger economies in both countries.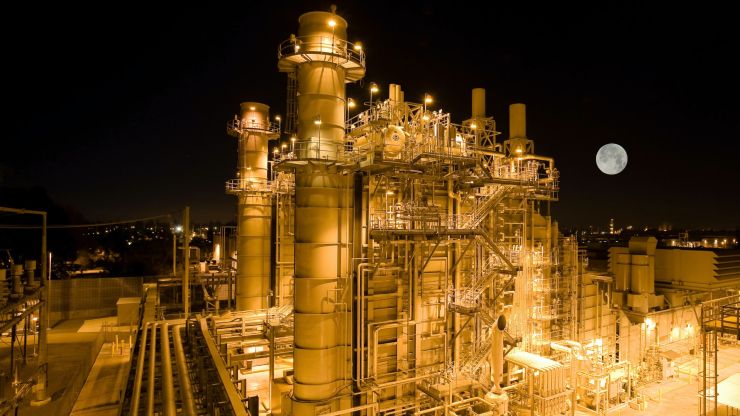 Symposium Report
This report summarizes the Transforming Industrial Regions of North America and Europe symposium, including strategies to rebuild economies and stem anti-democratic populism.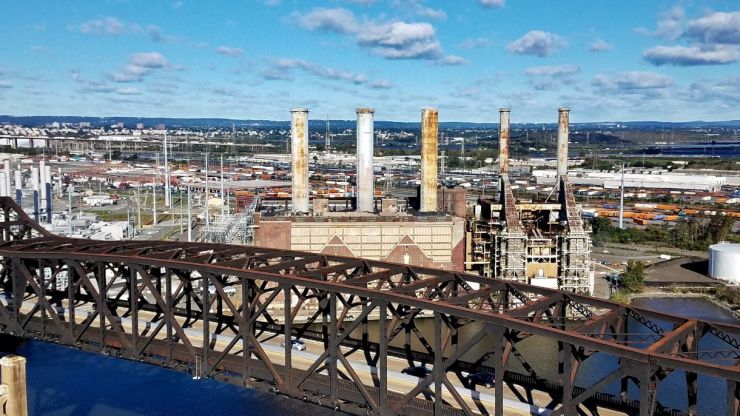 Paths to New Prosperity in Industrial Regions of the West
Local strategies can revive economies, nurture hope, and diminish the appeal of antidemocratic populism in struggling industrial regions.
Interviews with Practitioners
Hear firsthand from leaders in the field about their experiences in industrialized communities. Their regions offer lessons and new ideas in building sustainable economic recovery.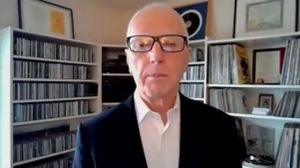 Donald Carter, a senior research fellow for the Remaking Cities Institute at Carnegie Mellon University, speaks on planning for change.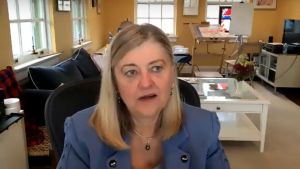 Julia Taylor, president of the Greater Milwaukee Committee, discusses sharing models for change.
Learn more about local and regional strategies to build sustainable economic recovery through the following interviews with members of the project network. Each clip linked below touches on key policies and economic development approaches employed in industrial regions in both North America and Europe.
Ben Speggen - Vice President, Jefferson Educational Society
Donald Carter - Senior Research Fellow, Remaking Cities Institute, Carnegie Mellon University
George Heartwell - Former Mayor, Grand Rapids, Michigan
Grant Ervin - Chief Resilience Officer, City of Pittsburgh
Jay Byers - CEO, Greater Des Moines Partnership
Julia Taylor - President, Greater Milwaukee Committee
Keith Ridgway - Professor, University of Strathclyde
Rosalynn Bliss - Mayor of Grand Rapids, Michigan
Drew Dilkens - Mayor of Windsor, Ontario
Pascal Ledune - Hagedorn Group
Sarah Wayland - Senior Project Manager, Immigration Partnership, City of Hamilton
Sebastian Slecht - City of Essen, Germany
Steve Tobocman - Executive Director, Global Detroit
Thomas Kufen - Mayor of Essen, Germany
Thorsten Wiechmann - Professor, Technische Universität Dortmund
Commentary and Analysis
Project partners sound off in the press, public engagements, and original writings about revamping industrial regions. Listen as they weigh in on podcasts and broadcast media and check out the list of notable mentions of the initiative.
External Commentary and Research
View other commentary and research on the challenges and opportunities of regional economic transformation.
More pieces to be published soon.