From the Center on Global Cities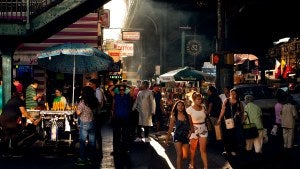 Samuel Kling, Florita Gunasekara, and Steven Bosacker examine the role of cities in generating and strengthening democratic practices as authoritarianism rises across much of the world.


Center on Global Cities Initiatives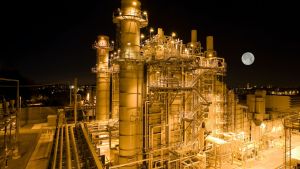 This report summarizes the Transforming Industrial Regions of North America and Europe symposium, including strategies to rebuild economies and stem anti-democratic populism.

The Pattis Family Foundation Global Cities Book Award aims to improve our collective knowledge of actors, communities, and/or institutions that significantly shape global cities.

China, the US, and the EU are all seeking to influence urban spaces beyond their borders as infrastructure becomes critical to great power competition.


Fellow & Director of Global Cities Research
Samuel Kling joined the Council as a Mellon/ACLS Public Fellow before transferring to his current role as a fellow and director of global cities research. His research focuses on mobility and urban planning policies, and how historical perspective can inform policymaking today.


Nonresident Senior Fellow, Global Midwest
John Austin is a nonresident senior fellow of Global Midwest at the Council, with expertise in global cities and North America. He spent 16 years in elected service on the Michigan State Board of Education, serving as president for six years. Currently, he directs the Michigan Economic Center, a center for ideas and network-building to advance Michigan's economic transformation.

Nonresident Fellow, Global Cities
As executive director for Current, Chicago's water innovation hub, Alaina Harkness leads a team working to grow the blue economy, accelerate innovation, and solve pressing water challenges. She most recently served as managing director for the economic development firm RW Ventures, where she helped develop inclusive growth strategies for cities and metropolitan regions.
All Center on Global Cities Experts
Sign up to receive a monthly email with all the latest global cities research, analysis, commentary, and announcements for the Pritzker Forum.