The New Global City
September 20 - 22, 2023
From the climate crisis and the COVID pandemic to geopolitical instability, shifting global forces are reshaping the character and prospects of cities worldwide. In response, a new global city is emerging, one that increasingly influences policy dialogue, embodies democratic values, and places people at the center of urban life. 
The in-person Pritzker Forum on Global Cities will examine how the conversation around cities has evolved in the past decade and what a shifting global landscape means for the new global city.
Panels will explore:
How will geopolitical and global economic changes impact cities and their place in the world?
What policy innovations can cities leverage to overcome the challenges of growing national-local disconnect? 
How is this shifting global landscape remaking the city? How can cities effect meaningful change—locally and globally?



After a digital hiatus, we are delighted to welcome you back to Chicago, September 20-22, 2023, for three days of networking, discussions, and deep dive workshops on The New Global City.
Daily Agenda
1
Mayors' Roundtable
The roundtable is a private event for mayors to connect and share experiences.
Welcome Reception
Opening night of the Pritzker Forum on Global Cities will feature the announcement of the inaugural 2023 Pattis Family Foundation Global Cities Book Award winner.
2
Mainstage Programming
A day of high-level conversation featuring panels on The New Global City, The City and the World, The City and the State, and The City and the People.
3
Deep Dive Workshops
Dive deeper into The New Global City through private workshops examining the pressing challenges that face cities around the globe.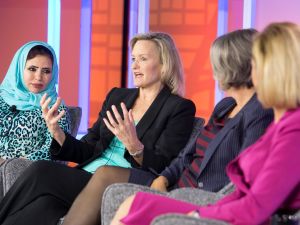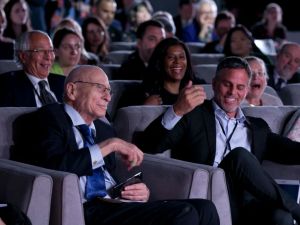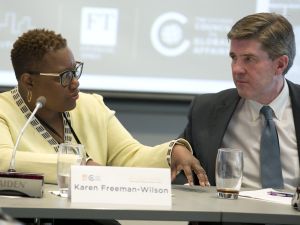 Since 2015, the Pritzker Forum on Global Cities, cohosted by the Chicago Council on Global Affairs and the Financial Times, has elevated the role cities play in addressing critical global challenges through its high-level convenings.
The 2023 in-person Pritzker Forum is invitation-only. Watch videos and see the speakers from past events.
About the Chicago Council on Global Affairs
The Chicago Council on Global Affairs is an independent, nonpartisan organization that provides insight on critical global issues, advances policy solutions, and fosters dialogue about what is happening in the world and why it matters to people in Chicago, the United States, and around the globe.
About the Financial Times
The Financial Times is one of the world's leading business news organizations, recognized internationally for its authority, integrity, and accuracy. The FT has a record paying readership of one million, three-quarters of which are digital subscriptions. It is part of Nikkei Inc., which provides a broad range of information, news, and services for the global business community.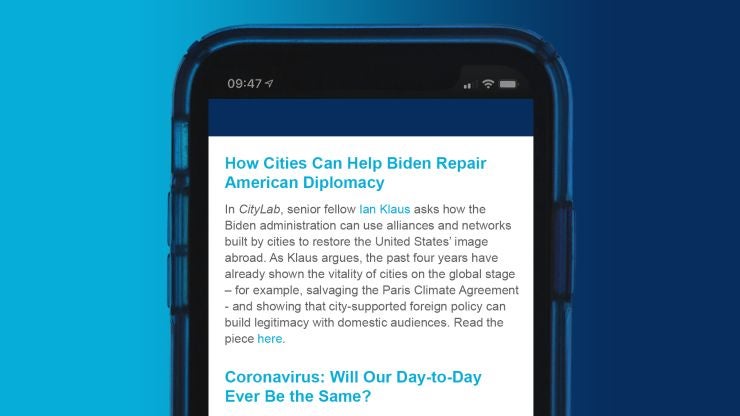 Want more?
Subscribe to "Global Cities Insights," our monthly newsletter, to receive email updates on the Pritzker Forum on Global Cities. Be the first to hear about registration, speaker announcements, and more.
For questions, contact:
Vanessa Vardon
Director, Pritzker Forum on Global Cities