Viktor Yushchenko on Ukraine's Political Future
Join Former President of Ukraine Viktor Yushchenko for a discussion of Ukraine's political future amid Russia's invasion of the country.
About This Event
A key figure in Ukraine's recent history, Viktor Yushchenko served as the country's president from 2005 to 2010. His presidency marked a period of political transformation and a push toward European integration, with his tenure being inaugurated by the Orange Revolution, a series of widespread protests against election fraud and corruption that resulted in Yushchenko being named the rightful winner of Ukraine's 2004 presidential election.  
As Ukraine's counteroffensive campaign struggles to dislodge Russian forces, the country's future remains full of uncertainties. What impact will Russia's ongoing invasion have on Ukraine's political trajectory? What role should international organizations and the West play in supporting Ukraine's sovereignty and democratic evolution moving forward? Join the Council and President Yushchenko for a conversation about the past, present, and future of Ukrainian democracy.  
Former President of Ukraine

Viktor Yushchenko served as President of Ukraine from 2005 to 2010. Prior to that, he served as Ukraine's prime minister from 1999 to 2001 under President Leonid Kuchma. He also served as the Governor of Ukraine's National Bank from 1993 to 1999.

CEO, Chicago Council on Global Affairs


Ivo H. Daalder served as the US ambassador to NATO from 2009 to 2013. He joined the Council as president in 2013 and took on the new role of CEO in 2023. Previously, he was a senior fellow in foreign policy studies at the Brookings Institution and served as director for European affairs on President Bill Clinton's National Security Council. He is the author or editor of 10 books.


Related Content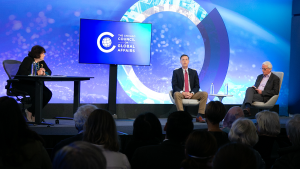 As Russia's war in Ukraine enters its second year, Jessica Tuchman Mathews moderates a discussion with Ivo Daalder and George Beebe on options for protecting Ukraine's independence, ending Russian aggression, and keeping the US and Ukraine's neighbors out of the war.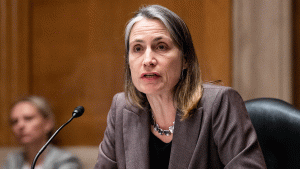 Former National Security Council official Fiona Hill discusses the future of Russia's war in Ukraine.