The Race to Destroy Syria's Deadliest Weapons
Two-time Pulitzer Prize-winner Joby Warrick describes the chaotic consequences of America's largely unknown efforts to find and destroy Syria's vast chemical weapons stockpile.
About This Event
In August 2013, President Bashir al-Assad ordered a sarin gas attack on the Damascus suburb of Ghouta, flouting President Obama's infamous "red line" warning over the use of chemical weapons. While the repercussions of America's unwillingness to back its threat with force reverberated across the region, these events also set in motion one of the greatest feats of disarmament in recent history. The Washington Post's Joby Warrick joins the Chicago Council on Global Affairs' Elizabeth Shackelford to tell the unknown story of America's race to destroy Assad's vast stockpile and how events, ultimately, spiraled beyond its control.
National Security Reporter, The Washington Post

Joby Warrick joined The Washington Post's National staff in 1996 and covers the Middle East, terrorism, rogue states, and weapons proliferation. Warrick is the author of three books including the Pulitzer Prize-winning "Black Flags: The Rise of ISIS" and his latest book "RED LINE: The unraveling of Syria and America's Race to Destroy the Most Dangerous Arsenal in the World."

Senior Fellow, US Foreign Policy


Elizabeth Shackelford, a former career diplomat who served the US Mission to Somalia and the US Embassy in South Sudan, focuses on building awareness and understanding of a "restraint" approach to foreign policy, which seeks to limit the use of force to core US security interests and favors diplomatic engagement.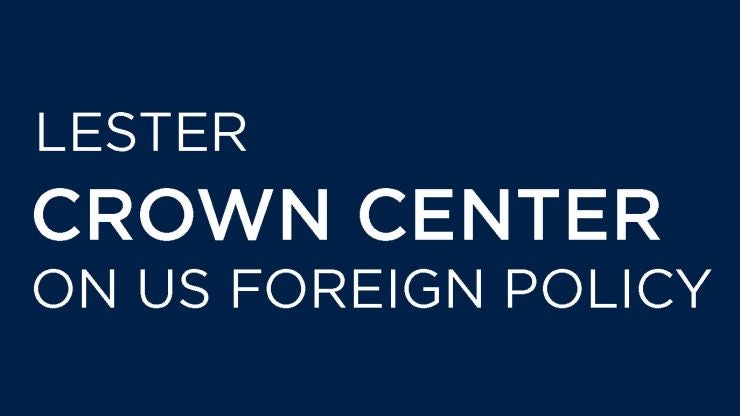 Crown Center Content
This content is produced by the Lester Crown Center, which aims to shape debates and inform decisions on important US foreign policy and national security issues.