How to Understand our Globalized World
The Council on Foreign Relations President Richard Haass joins Ivo Daalder to discuss today's biggest challenges throughout the world.
About This Event
At a time when our globalized world is changing faster than ever, the interconnectivity of events and societies is increasingly evident. Yet as some political leaders resist the forces of globalization, uncertainty is increasing about the longevity of the institutions that have sustained the global order for decades. How did we get to this situation and where do we go from here? Join Council on Foreign Relations President Richard Haass and Chicago Council on Global Affairs President Ivo Daalder for a conversation on the world's biggest challenges and how they travel beyond borders.
Richard Haass' new book, The World: A Brief Introduction, is available for purchase from the Book Cellar.
President, Council on Foreign Relations


Richard Haass is president of the Council on Foreign Relations, an independent, nonpartisan membership organization, think tank, publisher, and educational institution. An experienced diplomat and policymaker, Haass was director of policy planning for the Department of State from 2001 to 2003, where he was a principal adviser to Secretary of State Colin Powell on a range of foreign policy concerns.


CEO, Chicago Council on Global Affairs


Ivo H. Daalder served as the US ambassador to NATO from 2009 to 2013. He joined the Council as president in 2013 and took on the new role of CEO in 2023. Previously, he was a senior fellow in foreign policy studies at the Brookings Institution and served as director for European affairs on President Bill Clinton's National Security Council. He is the author or editor of 10 books.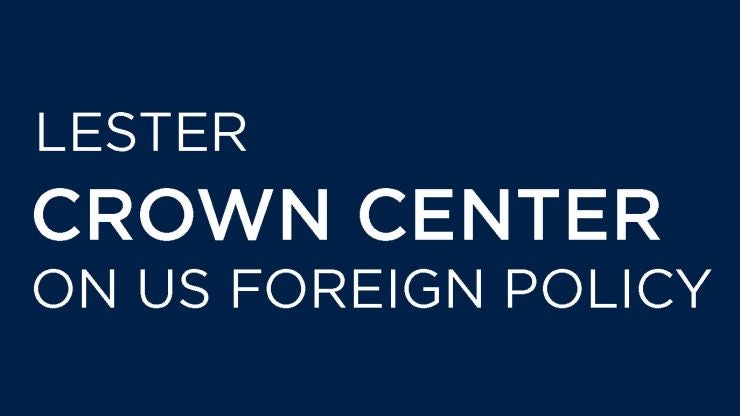 Crown Center Content
This content is produced by the Lester Crown Center, which aims to shape debates and inform decisions on important US foreign policy and national security issues.