The Art of Middle East Diplomacy
Martin Indyk and Council President Ivo Daalder discuss US diplomacy in the Middle East and the lessons of Henry Kissinger's attempts to achieve peace in the region.
About This Event
Navigating the volatile politics of the Middle East has preoccupied American administrations for decades. One US diplomat, however, stands out in his understanding of how to operate in the region. Henry Kissinger was, in the words of former Middle East envoy Martin Indyk, "master of the game." Indyk joins Council President Ivo Daalder to discuss America's current role in the region the elusive goal of lasting Israeli-Palestinian peace and what policymakers can learn from Kissinger's successful approach to promoting order and pursuing peace in the volatile Middle East.
Copies of Martin Indyk's 2021 book Master of the Game: Henry Kissinger and the Art of Middle East Diplomacy are available to purchase from The Book Cellar.
Distinguished Fellow, Council on Foreign Relations

Martin Indyk is a distinguished fellow at the Council on Foreign Relations and the former US ambassador to Israel, assistant secretary of state for Near East Affairs, and special assistant to President Clinton. Previously, Indyk was executive vice president of the Brookings Institution and was President Obama's special envoy for the Israeli-Palestinian negotiations from July 2013 to June 2014.

CEO, Chicago Council on Global Affairs


Ivo H. Daalder served as the US ambassador to NATO from 2009 to 2013. He joined the Council as president in 2013 and took on the new role of CEO in 2023. Previously, he was a senior fellow in foreign policy studies at the Brookings Institution and served as director for European affairs on President Bill Clinton's National Security Council. He is the author or editor of 10 books.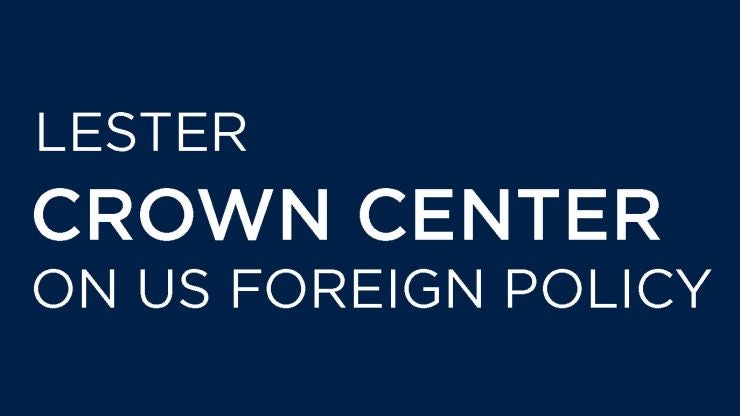 Crown Center Content
This content is produced by the Lester Crown Center, which aims to shape debates and inform decisions on important US foreign policy and national security issues.