Adapting Cities for a Changing Climate
A panel of experts explores how technology can help cities create a more equitable and resilient future.
About This Event
The climate crisis is here, and cities are at the heart of it. New technologies enable innovative solutions to reduce emissions and mitigate the most severe effects, yet cities face a host of challenges in adopting and implementing them. Climate impacts and the technologies that could address them are often experienced unequally within and across cities. Can cities, governments, and the private sector overcome the obstacles to face the new climate reality together?
Related Research & Commentary
The Council's experts provide commentary and analysis on recent research covering the topic of global cities.
Mayor, Athens

Previously, Kostas Bakoyannis served as Governor of Central Greece and Mayor of Karpenissi. He holds an MA from Harvard John F. Kennedy School of Government and a PhD in political science and international relations from the University of Oxford. He is a member of the European Council on Foreign Relations and a Greek Leadership Council member of the UN Sustainable Development Solutions Network.

Founding Partner, Urban Us Venture Capital


Stonly Baptiste Blue is a partner at Urban Us, where he leads early-stage investments in urban climate solutions. He's recognized by TechCrunch as a top 10 VC that startup founders love and is ranked in the top 10% for competency, reputation, and financial performance on NFX Signal, VC Guide, and Pitchbook, respectively. Previously he taught at the University of Chicago Booth School of Business.


Lord Mayor, Melbourne


Sally Capp is the first woman to be directly elected as Lord Mayor in Melbourne. Her top priority is bringing the buzz back to Melbourne and driving the city's economic recovery following the devastation caused by the COVID-19 pandemic. Capp has also served as CEO of the Committee for Melbourne and was a senior executive at ANZ and KPMG.


Mayor, Miami-Dade County


Daniella Levine Cava is the first-ever woman mayor of Miami-Dade, managing a $9 billion budget. She's committed to building a stronger Miami-Dade by prioritizing policies to build safer neighborhoods, rebound and restore Miami-Dade's economy, expand opportunities for all families, protect our environment, and engage directly with residents to make government more responsive and accountable.


CEO, Chicago Council on Global Affairs


Ivo H. Daalder served as the US ambassador to NATO from 2009 to 2013. He joined the Council as president in 2013 and took on the new role of CEO in 2023. Previously, he was a senior fellow in foreign policy studies at the Brookings Institution and served as director for European affairs on President Bill Clinton's National Security Council. He is the author or editor of 10 books.


White House National Climate Advisor


Gina McCarthy is the first National Climate Advisor—the president's chief advisor on climate policy—and leads the White House Office of Domestic Climate Policy focused on tackling the climate crisis and securing environmental justice. Previously, she served as 13th Administrator of the Environmental Protection Agency and then as President and CEO of the Natural Resources Defense Council (NRDC).


Moral Money Editor, Financial Times


Simon Mundy covers environmental and sustainability issues for the award-winning Moral Money platform and across the wider FT. He first joined the FT in Johannesburg and later spent seven years in Asia, heading the FT bureaux in Seoul and Mumbai. He traveled through 26 countries and six continents to research for Race for Tomorrow, a book on the global scramble to respond to climate change.


Director and Global Head, Climate Business, International Finance Corporation

Vivek Pathak facilitates climate-related business growth, capital mobilization, and product development, bringing a climate perspective to the mainstream of IFC's decision-making. He has previously held the roles of IFC's regional director for East Asia and Pacific and global head and director of credit and investment risk.

US Managing Editor, Financial Times

Peter Spiegel is currently the US managing editor of the Financial Times. Prior to that, he worked at the Los Angeles Times and the Wall Street Journal.

CEO and Founding Partner, Climate Finance Advisors


Stacy Swann is also the chair of Chairs' Council on Climate of the Export-Import Bank of the United States (EXIM) and sits on the Board of Montgomery County Green Bank and the Steering Committee of the Global Water Partnership. Swann has previously held senior positions with the International Finance Corporation (IFC) and the US Department of Treasury.


Governance Reporter, Financial Times


Patrick Temple-West writes about corporate governance and securities regulations for the Financial Times. Before he joined the FT, he was a reporter at Politico and Reuters.


Related Past Event Video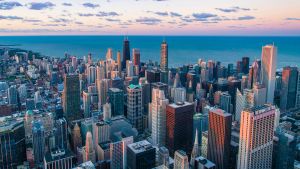 The city of Chicago, 100 Resilient Cities, and the Ready for 100 Chicago Collective joined together at the Council for the public release of the city's roadmap for a resilient future.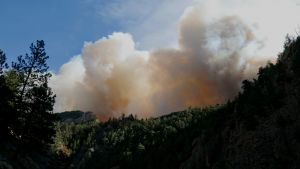 Photographers Larry C. Price and George Steinmetz joined Jon Sawyer of the Pulitzer Center to consider whether visual storytelling can engage the public and galvanize action on climate change.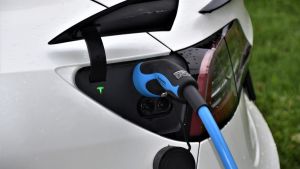 Anand Shah from the Albright Stonebridge Group and science and technology expert Varun Sivaram shared breakthrough technologies needed to power the clean energy revolution.
Sponsor Spotlight
The Chicago Council on Global Affairs would like to recognize and thank our Pritzker Forum on Global Cities sponsors who are committed to creating a resilient future for global cities. Learn more about their initiatives below: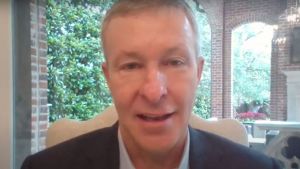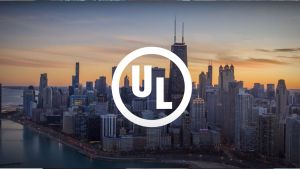 Chicago Architecture Center
Chicagoland Chamber of Commerce
Chicago Cultural Alliance
Chicago Metropolitan Agency for Planning
CIDOB Barcelona Centre for International Affairs
Civic Consulting Alliance
Italian Institute for International Political Studies (ISPI)
Marmara Municipalities Union
Metropolitan Planning Council
Penn Institute for Urban Research
The University of Chicago