Bobby Ghosh, Susan Glasser, and Prashant Rao join Ivo Daalder to discuss the week's top news stories.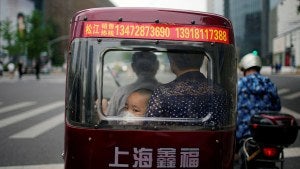 About This Episode
Bobby Ghosh, Susan Glasser, and Prashant Rao join Council President Ivo Daalder as they look ahead to discuss 2023's biggest stories in their eyes. From the Ukraine-Russia war, and Turkey's general election to China's mismanagement of COVID-19, and the impact it has on the global economy, they analyze key predictions on what lies ahead in the new year.
Prefer to Listen?
Subscribe to our podcast edition on the following platforms.
Columnist and Editor, Bloomberg Opinion


Bobby Ghosh writes about geopolitics with a special focus on the Middle East and Africa. In a journalism career spanning more than three decades, Ghosh has worked in Asia, the Middle East, Europe, and the United States for publications like Time Magazine, the Far Eastern Economic Review, and now Bloomberg.


Staff Writer and Columnist, New Yorker


Susan Glasser is a staff writer for The New Yorker and was a founding editor of POLITICO Magazine, where she also served as POLITICO's chief international affairs columnist and host of the podcast "The Global Politico." She's also a global affairs analyst for CNN.


Senior Editor, Semafor


Prashant Rao is a senior editor at Semafor. Prior to that, he was a former senior editor at The Atlantic, where he oversaw the Global section, and was the deputy Europe business editor for The New York Times.


President, Chicago Council on Global Affairs


Ivo H. Daalder served as the US ambassador to NATO from 2009 to 2013 prior to becoming President of the Council. Previously, he was a senior fellow in foreign policy studies at the Brookings Institution and served as director for European affairs on President Bill Clinton's National Security Council. He is the author or editor of 10 books.