The Global Legacy of Queen Elizabeth II
Author and journalist Krithika Varagur examines younger generations' understanding of the British monarchy.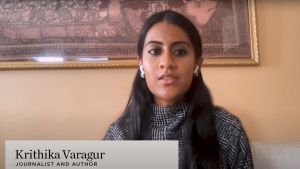 How do young people across the world understand the legacy of Queen Elizabeth II, the longest serving British monarch? Krithika Varagur discusses her impact in the minds of young people and their understanding of the role of the British monarchy in the world.
Journalist & author

As a reporter and author, Varagur spent four years as a foreign correspondent in Southeast and South Asia, writing on religion, politics, and fundamentalism—especially in Indonesia, where she was a correspondent for the Guardian. She is also the author of "The Call: Inside the Global Saudi Religious Project", published in 2020.


Faced with a new, less popular monarch, will a growing movement for republicanism accelerate in the Caribbean 'realms'?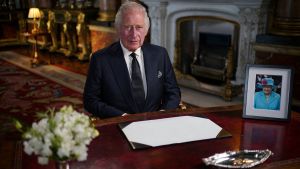 People around the world offer their perspectives on the global themes of King Charles III's first address on the world stage.

The Queen maintained public approval during her reign, but support for the monarchy is on the decline, posing significant challenges for the new King.