Is China's Investment in Africa a Debt Trap?
In this episode of #AskIvo, Council President Ivo Daalder explores if China's investment in Africa a debt trap.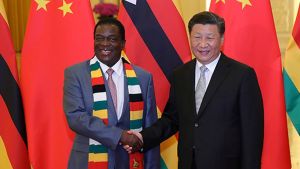 China is investing billions of dollars in Africa each year. But is Beijing's largesse made with the best of intentions? See Council President Ivo Daalder's response in the latest installment of #AskIvo. Also, be sure submit your question for the next episode on Twitter to @IvoHDaalder using #AskIvo.
President, Chicago Council on Global Affairs


Ivo H. Daalder served as the US ambassador to NATO from 2009 to 2013 prior to becoming President of the Council. Previously, he was a senior fellow in foreign policy studies at the Brookings Institution and served as director for European affairs on President Bill Clinton's National Security Council. He is the author or editor of 10 books.