Pakistan's Taliban Gamble
Pakistan's military leaders lauded the Taliban's takeover of Afghanistan this week. But will Pakistan's domestic threats—from a shaky economy to a rise in domestic terrorism—threaten the country's stability as a result of new leadership next door?

What will the Taliban's Afghanistan takeover mean for Pakistan—a US ally, a nuclear power, and a country beset by its own terrorism threats—and will the government's decades-long support of the Taliban backfire? Brookings' Madiha Afzal and the Financial Times' Farhan Bokhari join Deep Dish to explain Pakistan's priorities, foreign policy, and options for the future.
David M. Rubenstein Fellow - Foreign Policy, Center for Middle East Policy, Center for Security, Strategy, and Technology; Brookings


Madiha Afzal is a David M. Rubenstein Fellow in the Foreign Policy program. Her research lies at the intersection of political economy, development, and security, with a focus on Pakistan. Afzal is the author of "Pakistan Under Siege: Extremism, Society, and the State."


Vice President, Studies


Brian Hanson is the Vice President of Studies at the Chicago Council on Global Affairs. He oversees the Council's research operations and hosts the Council's weekly podcast, Deep Dish on Global Affairs.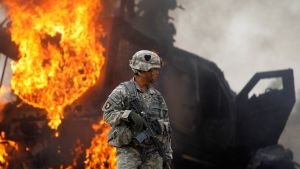 Polling conducted in July for the 2021 Chicago Council Survey found seven out of ten Americans supported the withdrawal of US combat forces from Afghanistan by September 11.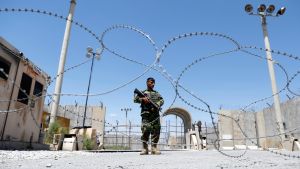 "The inevitability of the outcome does not make it any less tragic, but the tragedy does not make the decision to withdraw wrong," Senior Fellow Elizabeth Shackelford explains.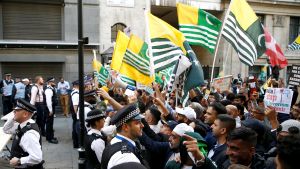 Bloomberg's Nisid Hajari and Paul Staniland of the University of Chicago join Deep Dish to discuss how the decision to revoke Kashmir's special autonomy has once again torn open tensions between India and Pakistan.