Europe's Cost-of-Living Crisis as Winter Approaches
How are soaring costs affecting lives and testing political support for sanctions on Russia?

About the Episode
Winter is coming, temperatures are dropping, and people in Europe and elsewhere face a cost-of-living crisis that would have seemed unimaginable only a year ago. On Deep Dish, young people across Europe share how they are coping with the rising costs. Then, the European Council on Foreign Relations' Susi Dennison unpacks how overlapping economic, climate, and geopolitical crises are shaping people's lives and could alter the continent's politics. 
This episode is sponsored by Horizon Therapeutics.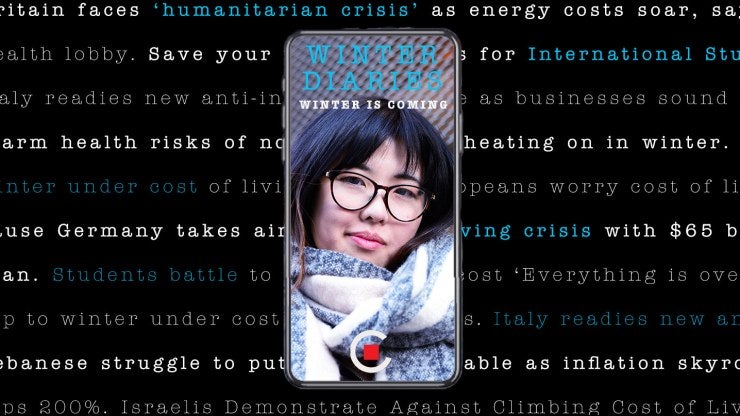 Winter Diaries
This episode is in collaboration with our new listening project, the Winter Diaries. Are you a young person living in Europe, the Middle East, North Africa, or the United States? We want to hear from you and will share and amplify your stories.
Director, European Power Programme, European Council on Foreign Relations


Susi Dennison is a senior policy fellow and the director of the European Power programme at the European Council on Foreign Relations. Her topics of focus include the politics and governance of European foreign policy; migration, and the role of Europe as a global actor.


Vice President, Studies


Brian Hanson is the Vice President of Studies at the Chicago Council on Global Affairs. He oversees the Council's research operations and hosts the Council's weekly podcast, Deep Dish on Global Affairs.


Student, Universitat de Vic

Raimon Echeverria is a biology student at the Universitat de Vic. Raimon is based in Barcelona, Spain.

MBA Student, European School of Management and Technology


Amie Wang is an MBA student at ESMT Berlin and a group account director at WE Red Bridge where she leads the luxury, fashion, and beauty team. She is based in Berlin, Germany.