The Debate on US Taiwan Policy
Does an increasingly aggressive China mean the United States should maintain its posture of strategic ambiguity or adopt strategic clarity?

For decades, American foreign policy on Taiwan has been rooted in strategic ambiguity—policy shorthand implying the US would militarily defend Taiwan from China without actually making an official commitment. After China's President Xi Jinping's call for "reunification" with Taiwan and record military presence near the island, is it time to rethink this approach? Rand Corporation's Michael Mazarr and the US Navy's Commander Michele Lowe join Deep Dish to explore the options in a constructive debate on the benefits—and costs—of a shift in policy.
This episode originally aired on March 25, 2021.
Senior Political Scientist, Rand Corporation


Senior Political Scientist, Rand Corporation


Former US Navy Federal Executive Fellow


Michele Lowe is the former US Navy Federal Executive Fellow at the Chicago Council on Global Affairs. She's served onboard two destroyers, holds degrees in physics and international relations, spent nearly ten years at sea, earned multiple military decorations, and planned and executed the first Marine Expeditionary Force at-sea exercise Dawn Blitz.


Vice President, Studies


Brian Hanson is the Vice President of Studies at the Chicago Council on Global Affairs. He oversees the Council's research operations and hosts the Council's weekly podcast, Deep Dish on Global Affairs.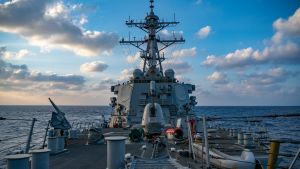 "The American people can no longer delay on firm, concise action toward Taiwan," Commander Michele Lowe and Alice Cho explain.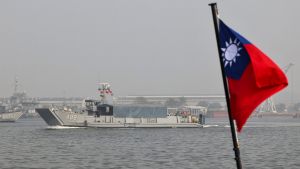 2021 Chicago Council Survey data show a majority of Americans support a range of US policies towards Taiwan: recognition as an independent country, inclusion in international organizations, and a US-Taiwan free trade agreement.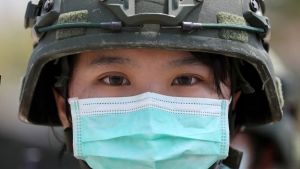 Beijing is not in fact looking for excuses or an opportunity to attack its neighbor, Taipei: it is looking for reasons not to do so.