Russia Will Face Declining Influence, Standing Among Great Powers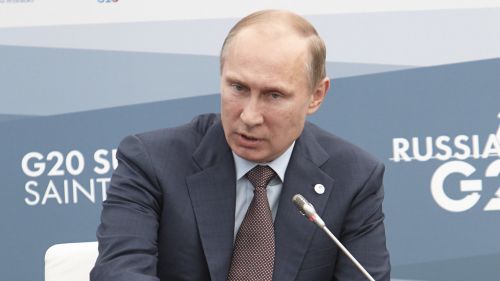 A survey of American foreign policy experts paints a portrait of a declining Russia, with its broad influence deteriorating as China's influence rises.
A recent survey conducted by the Council and the Fletcher School of Law and Diplomacy at Tufts University solicited American experts' thoughts on Russia's relations with other great powers, future geopolitical shifts, and current global power dynamics.   
The experts who responded to the survey painted a portrait of a declining Russia, whose broad influence is set to deteriorate as China's influence rises and its relationship with the United States remains cold. They foresee Russia retaining some economic and military might in the coming decades despite comments calling their military might 'performative' and their economic strength as overly reliant on natural resources. But they predict that Russia will continue to have a positive relationship with India and a less adversarial relationship with the European Union, even as tensions may grow between Moscow and Beijing or Washington. To one expert surveyed, Russia's prospects for future influence are hampered by a number of domestic and international problems, making it difficult "to imagine it as anything but a fading, but infinitely stubborn and proud, space."    
Unsurprisingly, the vast majority (96%) of experts see the relationship between Russia and the United States as a rivalry. But, despite potential areas of cooperation between the two nations, a majority (73%) see this rivalry continuing over the next twenty years. Similarly, over half of the experts believe that Russia's relationship with the EU will remain more of a rivalry (54%) than a partnership (39%) in that same time frame. Most experts (57%) foresee a softening in tensions thanks to a reprieve in the EU's sanctions on Russia, which they expect to occur within the next decade.   
Conversely, China is presently viewed as a partner to Russia by most experts (68%), though they predict that their relationship will deteriorate to some degree over the next twenty years; at that time, 46 percent of experts anticipate Russia and China being rivals while 49 percent expect them to remain partners. On this relationship, one expert highlighted the political expediency of it, commenting, "the seeming partnership that is growing between Russia and China is fake, in my opinion, and merely shows Russian weakness. It would fall apart if Russia had a better alternative." That relationship also may fall apart in the future as a result of Chinese encroachment on Russian influence in Central Asia. In contrast to Russian relations with China, the majority of experts (76%) feel that Russia will be a partner to India in two decades, as most (78%) feel they are now.   
Since the survey was fielded, Russia has been hit hard by the coronavirus pandemic. Just a few weeks ago, Russia's public health agency implemented a national mask mandate to stem the rise in coronavirus infections as cases steadily rise. The long-term impacts of the coronavirus pandemic are as of now still unclear; whether or not Russia is able to avoid the economic pitfalls of this crisis may have a significant impact on their future influence, military strength, and economic strength. 
Intern, Public Opinion
Charlie Rahr is an intern at the Council, working with the public opinion team.