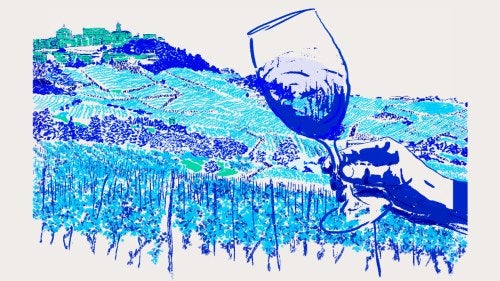 We're sharing Moments of Impact, stories of members of our community being inspired to think differently or act boldly to improve the world.
Our last Moments of Impact story comes from hospitality consultant Molly Matelski.
Showing Up and Being Present Is Everything
When I started showing up to Council Young Professionals events, I knew I needed to broaden my network. It was intimidating at first. A lot of the other attendees were working directly in global issues, and I was not. I worked in hospitality at the time, and it was all-consuming. I was pulling 18-hour days, six days a week. But I thought, if I felt intimidated by this, others probably did, too. Maybe I could help them feel more included. That's when I became a YP Ambassador for the Council.
Wine can be intimidating, too, but my partner and I are trying to make it accessible for people excited about new experiences. We cofounded a wine brand to bring old-world Italian wines to a wider, fun-loving audience. The more time I spend with Italians, the more I'm reminded that there's more to life than work. I want our wine to reflect what I'm learning from my family and the creative community that's responded to our brand. Showing up and being present in the moment, no matter your background, is everything.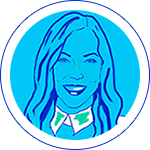 Molly Matelski is cofounder of "Mmmm...Just Enjoy" Italian wines and a hospitality consultant specializing in Italian companies launching, emerging, and growing in the US market. She is also an avid volunteer and was a Rape Crisis Advocate Volunteer for YWCA, a "Big" for Big Brothers Big Sisters, and has volunteered with Inspiration Corporations & Kitchens.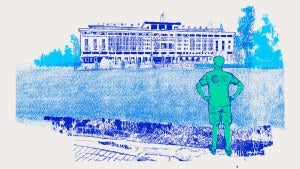 This Moments of Impact story comes from real estate agent Aaron Masliansky.
Having a Say in What's Going On
After I saw Garry Kasparov speak at the Council, I said "I don't know anyone in this organization, I don't know how I'm going to get involved, but I will." These connections can influence your career in ways you never imagined. It opened doors to doing more with my real estate career. I learned about global real estate from networking with the Council. Right now, a lot of us are involved with trying to get people housed and get investors to help rebuild Ukraine. It can be a form of public service.
I became chairman of the Global Real Estate Council for the Chicago Association of Realtors and traveled with them to Thailand. I'd never been that far away before. I visited Saigon and toured the war museum, and truly saw the impact of war on society. There's no way to prepare for it.
After becoming involved with the Council, I started a podcast. Through it and my business, I get to share these stories and give people voice. Sitting across the table and being able to ask questions directly to the newsmakers, I feel like I have a say in what's going on. And I can't wait to see where it takes me.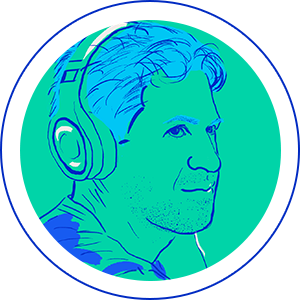 Aaron Masliansky is a Realtor® at Dream Town Realty, a Council Young Professionals Ambassador, and the Immediate Past Chairman of the Global Real Estate Council at the Chicago Association of Realtors. He hosts and produces two podcasts: Inside the Skev, and the Real Estate Diplomat.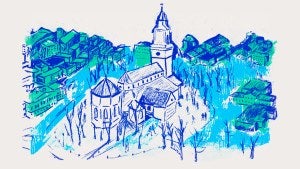 This Moments of Impact story comes from reporter Natalie Moore.
What Chicago Can Learn from the World
I'm fascinated with looking at other cities and communities for ideas, and situating Chicago as a global city. That's what Richard Longworth did in his career at the Chicago Tribune, and I found what felt like a chance to continue that work. I went to Finland to look at the open prison system.
It was wonderful. And odd, because they were like, "Sure you can come!" It is very hard to get into a prison to do reporting in the United States. But in Finland, no bars, no chains, the facilities looked like hostels. Their focus is on rehabilitation—getting people back into society afterward. No cages. It was surprising, finding this different way to think about prisons.
There's a saying: journalists are here to give headaches, not prescriptions. It's not really up to me to say what should happen, but I can do reporting that shows there are other models. I find that a lot of people think things can't be changed because it's how they've always been done. These issues were made by government, by people. And so people, when they're part of institutions, have to undo them.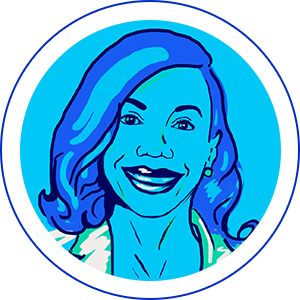 Natalie Moore is a reporter on WBEZ's Race, Class and Communities desk. Her reporting from Finland was made possible by the Council's Richard C. Longworth Media Fellowship Program, funded by The Clinton Family Fund and supported by the Pulitzer Center.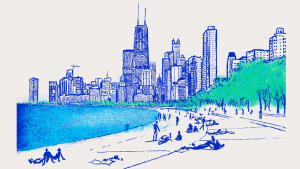 Our first Moments of Impact story comes from Council President Ivo H. Daalder.
Falling for Chicago and Gaining Perspective
People often are surprised by Chicago. I was. As US Ambassador to NATO, I arrived here for the 2012 Summit and was whisked from O'Hare to a downtown hotel and then to Wrigley Field for the cross-town classic. It was a beautiful, 72-degree day. Driving north past Oak Street Beach, I saw the lake for the first time and just fell in love with the city. It turned out, my love of Chicago was a necessary precondition for my love of the Council. And I've gained so much since becoming president of the organization in 2013.
It's critical for American foreign policy that Washington and policymakers understand what the country writ large thinks. Leading an organization outside the coasts, like the Council, has broadened my perspective and enabled me to amplify important views from the middle of the country. What we're trying to do now is make sure as many people as possible can take part in and shape conversations on global affairs.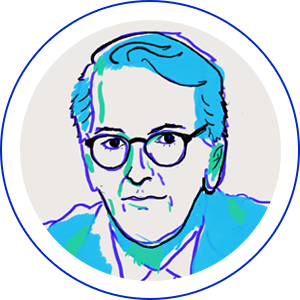 Ivo H. Daalder is President of the Chicago Council on Global Affairs and host of World Review with Ivo Daalder. He served as the US ambassador to NATO from 2009 to 2013.
---
All illustrations by Courtney Bonk.