Closing the Gap: Solving Food Waste to End Hunger in America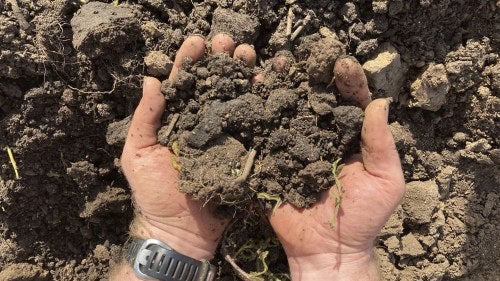 The 2023 Farm Bill presents a watershed moment in solving food loss and waste in the United States.
The Farm Bill is one of the most critical pieces of legislation that shapes agricultural policies in the United States. It is a comprehensive bill passed every five years, and it addresses a wide range of issues, from nutrition programs to agricultural research and development. Up for reauthorization in 2023, the next Farm Bill can be a watershed moment in solving food loss and waste in the United States.  
Food Loss and Waste: A Compounding Challenge 
The UN Food and Agriculture Organization (FAO) defines food loss as any edible mass lost between farm to market, whether in production, distribution, or marketing, while referring to food waste as food discarded at the retail or consumer level—these losses across the supply chain affect both high income and low- to middle-income countries. Although the United States' domestic and global food systems have improved considerably in efficiency since the mid-twentieth century, food loss and waste continues to plague agriculture. Domestically, the US Department of Agriculture (USDA) estimates that upwards of 40 percent of food is lost post-harvest, roughly 133 billion pounds. Globally, FAO concludes that 30 to 40 percent of the world's food is wasted between harvest and home. This lost food would be enough to feed the staggering 258 million people experiencing severe food insecurity, individuals who in 2022 reached crisis levels or worse according to the Integrated Food Security Phase Classification.  
These economic losses look different across the supply chain: a natural disaster destroying a harvest, a farmer leaving their crop to rot in the field due to a drop in demand, produce spoiling at the market, or a household throwing away expired food. This food loss results in wasted resources and nearly 10 percent of global greenhouse gas emissions annually. In the face of climate change and an emerging global hunger crisis, the United States' food system should prioritize reducing food loss and waste. It represents a staggering amount of food and resources being squandered while millions of Americans struggle with food insecurity. Reducing food loss and waste is not only a moral imperative, but also an environmental and economic necessity. 
The United States government is not completely unaware of the pressing food loss and waste issue and has made notable commitments to reducing food loss and waste. In 2015, the USDA partnered with the Environmental Protection Agency (EPA) to set a goal of reducing food waste by 50 percent by 2030. However, the US food system's vast size makes it difficult to establish a single comprehensive estimate of food loss and waste. While multiple credible estimates exist with estimates ranging from 73 to 152 million metric tons per year, the lack of a single methodology standard makes a policy response to this growing problem difficult to achieve between agencies.  
Recognizing this interagency challenge, the 2022 White House National Strategy on Hunger, Nutrition, and Health directed EPA, USDA, and the Food and Drug Administration (FDA) to collaborate to develop a comprehensive strategy to measure and minimize food loss and waste. This directive is just the start of what the federal government can do to address food loss and waste ahead of the next Farm Bill.  
Policy Changes are Needed to Address Food Loss and Waste 
There are several ways that the next Farm Bill can help address food loss and waste. One of the most important is investing in infrastructure that supports food recovery and redistribution. This could include funding for food banks, food rescue organizations, and other programs that help divert food from landfills and get it to people who need it.  
Appropriating additional funds to cover the costs of harvesting, processing, packaging, and transportation for agricultural product donations to food banks would further facilitate donations from producers. The next Farm Bill can also allocate greater funding to support programs that help farmers sell their "ugly" or imperfect produce, which often goes to waste because it doesn't meet the cosmetic standards of retailers. Currently, the Farmers Market and Local Food Promotion Program (FMLFPP) can encourage farmers to donate imperfect produce by providing grants that support local food systems and direct-to-consumer outlets. Additionally, the Gus Schumacher Nutrition Incentive Program (GusNIP) helps farmers sell their imperfect produce at a reduced price making it more affordable for low-income individuals. By participating in GusNIP, farmers can increase access to fresh fruits and vegetables among vulnerable populations, encouraging them to purchase and consume imperfect produce.  
The Farm Bill can incentivize food waste reduction by encouraging retailers and farmers to reduce waste. Retailers implementing waste reduction programs could receive tax credits or other incentives, such as composting or donating unsold food. Congress could offer an alternative tax credit for farmers who donate surplus crops, offsetting donation costs. Tax credit models from states like California, such as the Agriculture Product Donations Credit, which provides a 50 percent tax credit on eligible donated food, could serve as inspiration. These measures would promote increased crop donations, reduce waste, and enhance access to fresh, nutritious food. 
Congress can strengthen liability protections for food donations, including expanding protections for low-cost food items and "direct donations," as the Chicago Council on Global Affairs and World Central Kitchen recommended in a 2022 report. The next Farm Bill has the potential to grant administrative authority of the Bill Emerson Good Samaritan Food Donation Act to the USDA, enabling them to clarify the language of the Act through regulations. Implementing an educational campaign on donation liability protection, led by the USDA, would reduce confusion on food safety requirements for donations and encourage more food donations.   
Finally, the Farm Bill can help address food loss and waste by funding programs supporting research and developing new food processing technologies that reduce post-harvest losses. For example, there is currently a lot of interest in developing new technologies that can turn food waste into value-added products, such as biofuels, fertilizers, and animal feed. The Agricultural Research Service (ARS) has been actively researching and developing technologies to reduce food waste and create value-added products. They have explored converting food waste into biofuels through processes like anaerobic digestion or fermentation. This research has the potential to transform food waste into renewable energy sources. The Farm Bill could provide funding for research in this area, which could help create new industries and reduce waste at the same time. 
Urgent Action Needed: Transforming Agricultural Waste 
Food loss and waste pose significant challenges to the US food system and require immediate action. The upcoming Farm Bill offers a crucial chance to address these issues and promote sustainable, fairer food systems. It is vital to take urgent and decisive action, investing in infrastructure, incentivizing waste reduction, and promoting sustainable agricultural practices to transform the US food system. Government involvement is key to seizing this opportunity, supporting the Farm Bill's initiatives, and creating a resilient and efficient food system for everyone. 
Intern, Center on Global Food and Agriculture

Clayton Elbel joined the Council as a 2023 spring intern with the Center on Global Food and Agriculture.

Related Readings

Ending Hunger and Advancing Nutrition: Lived Experience Perspectives
Accessing and affording healthy food is a challenge for many Americans. In collaboration with World Central Kitchen, the Council provides domestic policy recommendations.

2023 Farm Bill: Enhancing Agricultural Safety Nets
The 2023 Farm Bill will be a significant legislative hurdle that will require input, coordination, and buy-in from all sectors and actors within the domestic food system.