"The Circle" is the Future: A Photographic Exhibition on the Circular Economy

What does sustainable innovation look like? Photographer and filmmaker Luca Locatelli talks about his exhibition on the circular economy, the environment, and our future.
For more than five years, award-winning environmental visual storyteller Luca Locatelli traveled across Europe in search of stories about cutting-edge sustainable solutions informed by circular economy measures. These stories, which he documented through his photography and filmmaking, are now the subject of his forthcoming exhibition, "The Circle," commissioned by Intesa Sanpaolo for its Gallerie d'Italia in Turin, where it will premiere on September 21, 2023. Curated by Elisa Medde, and developed in partnership with the Ellen MacArthur Foundation, Fondazione Cariplo, and Fondazione Compagnia di San Paolo, the exhibition describes the innovative and experimental practices of companies guided by circular economy principles to achieve sustainability, tackle climate change, and reduce waste, pollution, and biodiversity loss. In these companies, as Locatelli says, "the makers of the future" are bringing forward a "sustainable revolution" by creating productive and industrial systems that are environmentally regenerative by design.
The concept of the circular economy revolves around protecting and restoring natural ecosystems by decoupling economic growth from environmental degradation, thus eliminating waste and pollution, and circulating materials and products. For centuries the "take-make-waste" linear economy has extracted natural resources and produced waste−especially in urban contexts−while generating climate change and environmental destruction. Now, advocates of the circular economy seek to "bend" that linearity to build a more sustainable future, where nature is "our ally," as Locatelli says. In this regard, cities have taken pivotal steps towards sustainability by embedding circular economy measures in their urban policies, from producing clean energy to limiting food waste, from recycling textiles to repurposing industrial areas.
Combining art and science, beauty and evidence, "The Circle" aims to initiate a dialogue about the potential of the circular economy for creating a sustainable future with the broader public, especially younger people who may be intrigued by the immersive, multi-media nature of the exhibition. Aspiring to work closely with policymakers, Locatelli believes that documentary photography—and documentary storytelling, more generally—can help to communicate climate change solutions more effectively. "The Circle" allows us to visualize the future and shows that change towards sustainability is already happening, and that it looks beautiful.
Valeria Castelli: What does "The Circle" tell us about the circular economy and the environment?
Luca Locatelli: First of all, "The Circle" tells stories about nature. Over the years, I went to look for nature-based solutions, which engage nature as if it were a technological device. Because it is. One of my favorite stories in "The Circle" is about bivalve mollusks farming, which actually comes from an old tradition, as I saw in Galicia in Spain, and is now being rediscovered as a reproducible solution to combat climate change by the EU. Attached to ropes that can reach nearly 100 feet below sea level, bivalve mollusks filter sea water (with each of them filtering 1.75 liters per hour) and absorb carbon dioxide. They are thus a super-efficient carbon capture machinery. Bivalve mollusks also create proteins, which then generate an unimaginable biodiversity as they become food for a great variety of corals and fish.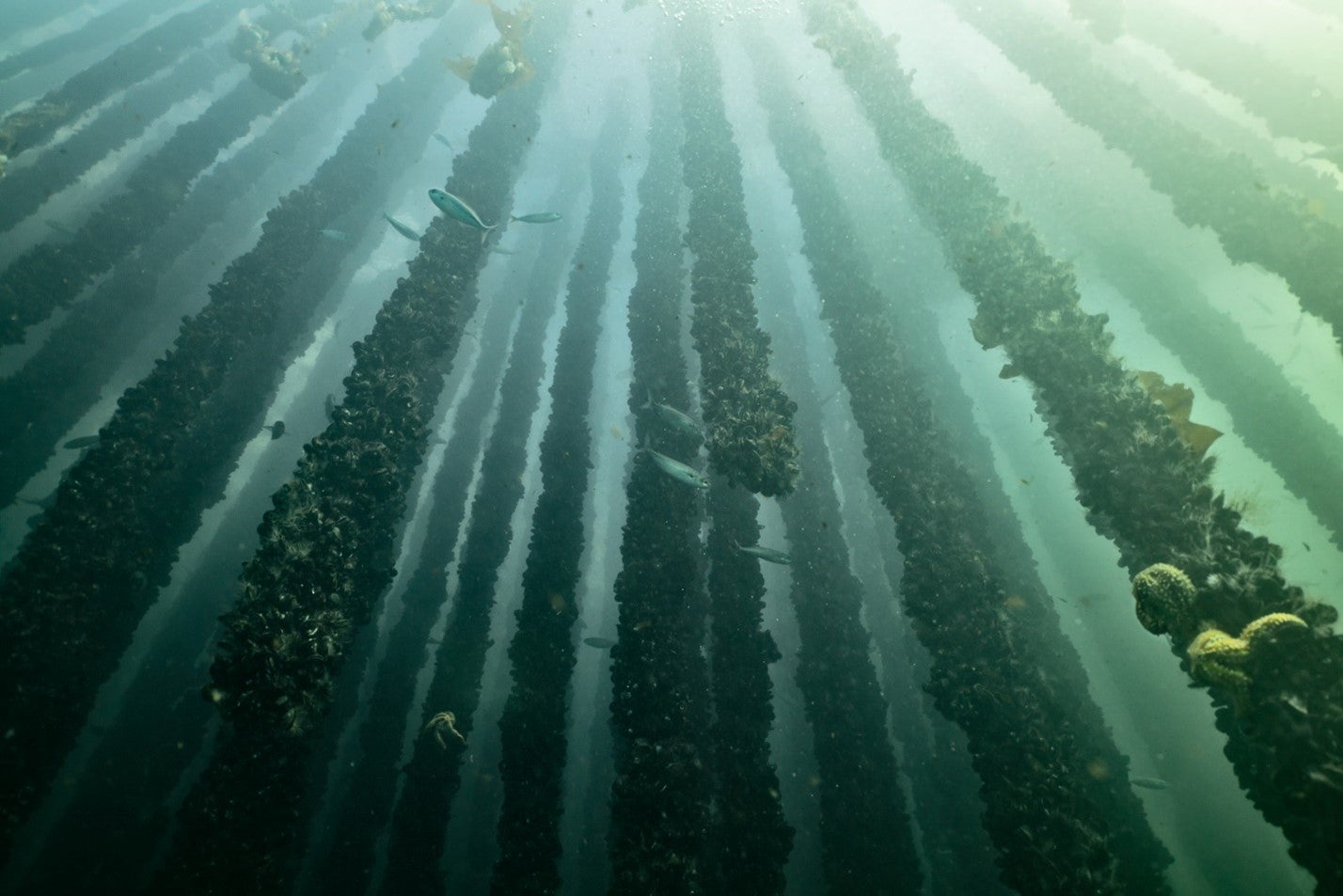 Secondly, "The Circle" tells stories about land. Today's abandoned lands, which used to be the industrial force of the past, as in the case of salt mines in Germany or mineral mines in Norway, are being reconverted thanks to innovative technological projects. For example, I photographed a mineral olivine mine in the Norwegian fjords that was converted into the greenest data center in Europe. It exploits the already cold temperature of the abandoned mine underground, and of the freezing water from the fjords to cool down the servers. The water is then reused for other purposes, like farming. This data center also produces clean energy from the wind.
Thirdly, "The Circle" tells stories of production and industrial systems guided by circular economy principles. In Slovenia, I visited industrial plants that recycle fishing nets to make nylon for the fashion industry. In Italy, Prato—the biggest textile district of Europe—leads the world in wool regeneration, with companies that have been making wool out of textile waste, from rags or discarded clothing, for example, for generations. Iceland is becoming an innovation hub unique in the world thanks to the use of geothermal energy, and, more generally, of the power of nature itself. There, I saw truly incredible things, such as a company that realized the potential of recycling food waste collected from the codfish industry. This company in fact dries the discarded parts of salted codfish by means of geothermal energy to then sell them in Nigeria, where dried salted codfish soup, which is rich in proteins, is very popular.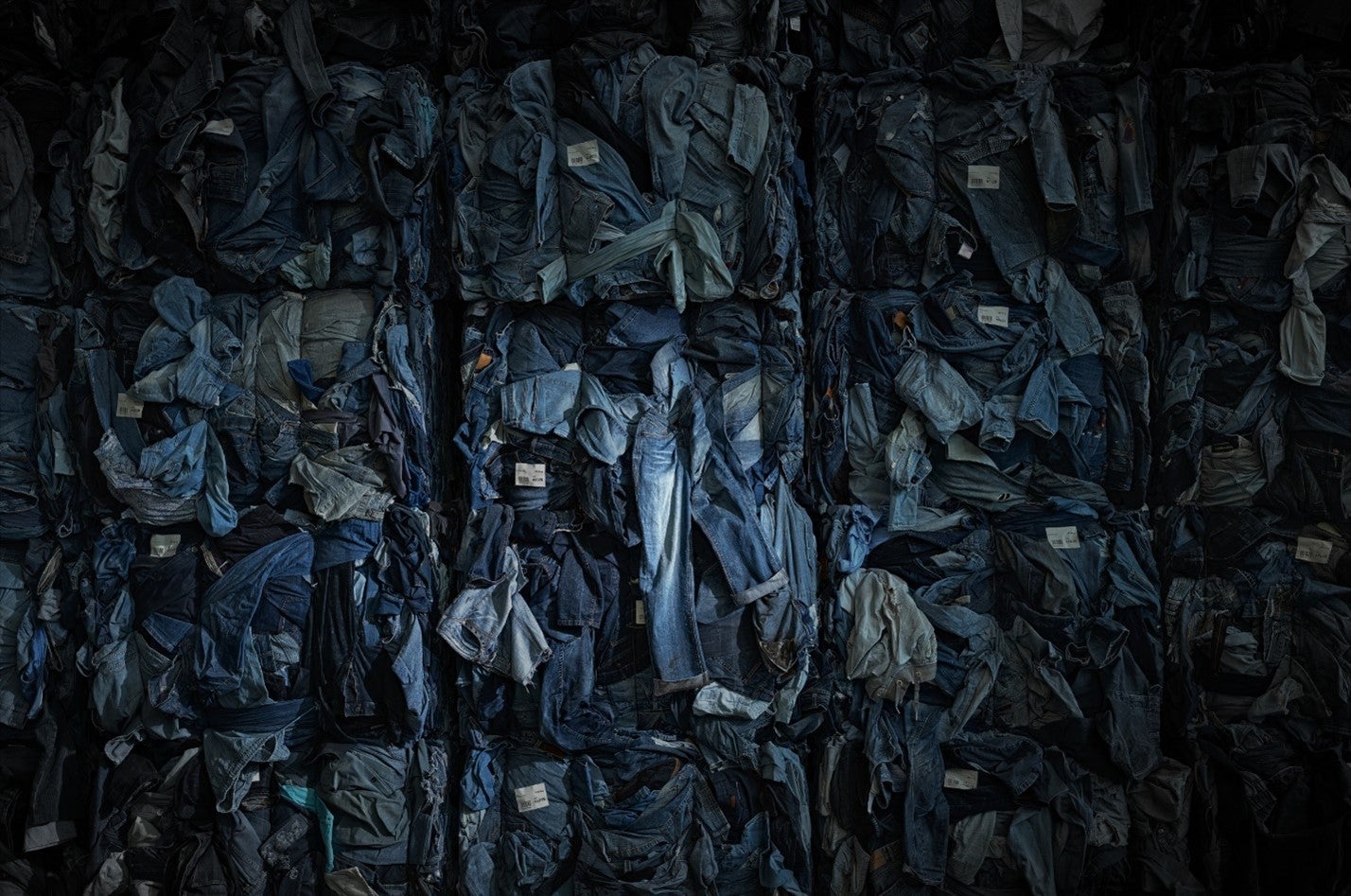 VC: Which are the cities that best exemplify the advancement in building a circular economy?
LL: Cities are absolutely key in catalyzing change towards a circular economy. In this regard, cities in the United Kingdom are doing well, but London is far more advanced. There, I had the chance to do substantial work, and it was extraordinary to see how innovation and circularity entered London residents' DNA. Zurich has also shown great interest in circularity and has developed a strategy to implement the circular economy. Milan—the city where I live—has promoted a very stimulating initiative to reduce food waste through the Milan Food Policy, which aims to make the city's food system more sustainable and inclusive. And the city of Amsterdam was a finalist for the 2022 Earthshot Prize with a program to commit to building a circular economy.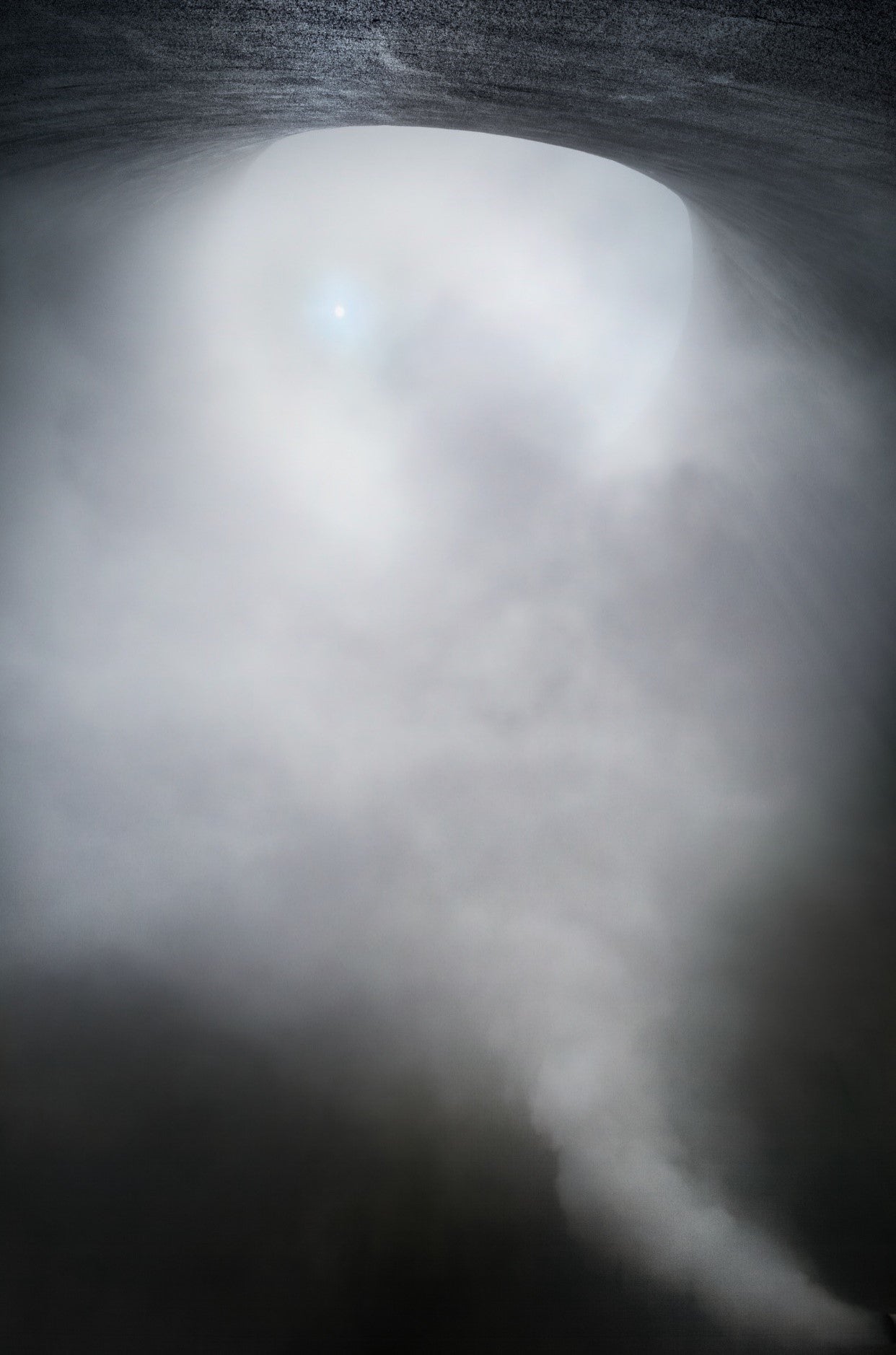 VC: How do you represent cities in your work?
LL: In my view, you can only represent cities at a micro- or macro-level: to understand the fragile balance that a city has with the environment, I must either see it from above, or analyze it from up close. For example, London's most delicate relationship is with its river, the Thames. When you fly above it in a helicopter, you immediately realize how predominant this artery is. And you also realize the extent to which we need to contain climate change so that this city can continue to survive. I photographed the Thames Barrier, which prevents flooding in most of Greater London, and I found it extraordinary.
But if I want to analyze, as I did, an insect farm producing proteins to feed animals, or high-tech sustainable farming systems in a former bunker in the heart of London, then I abstract the image. This abstraction process entails making the image less understandable–to the extent that you cannot really tell where it was taken–and more fascinating by means of working with strong color schemes, for instance, to the point that my photos can seem fake. Yet, they are never altered or manipulated, but rather the result of a documentary style.
When I work on cities I also like to look for an "iconic" image (or diptychs and triptychs, as I did in "The Circle") that can juxtapose problems and solutions. To engage the viewers, who may not understand what they are looking at, but feel the desire to know more, I accompany my art with highly insightful, scientific information. Indeed, this is my method: producing a clash between engaging, captivating images—almost as if they were from science fiction–and data, infographics, and informational texts.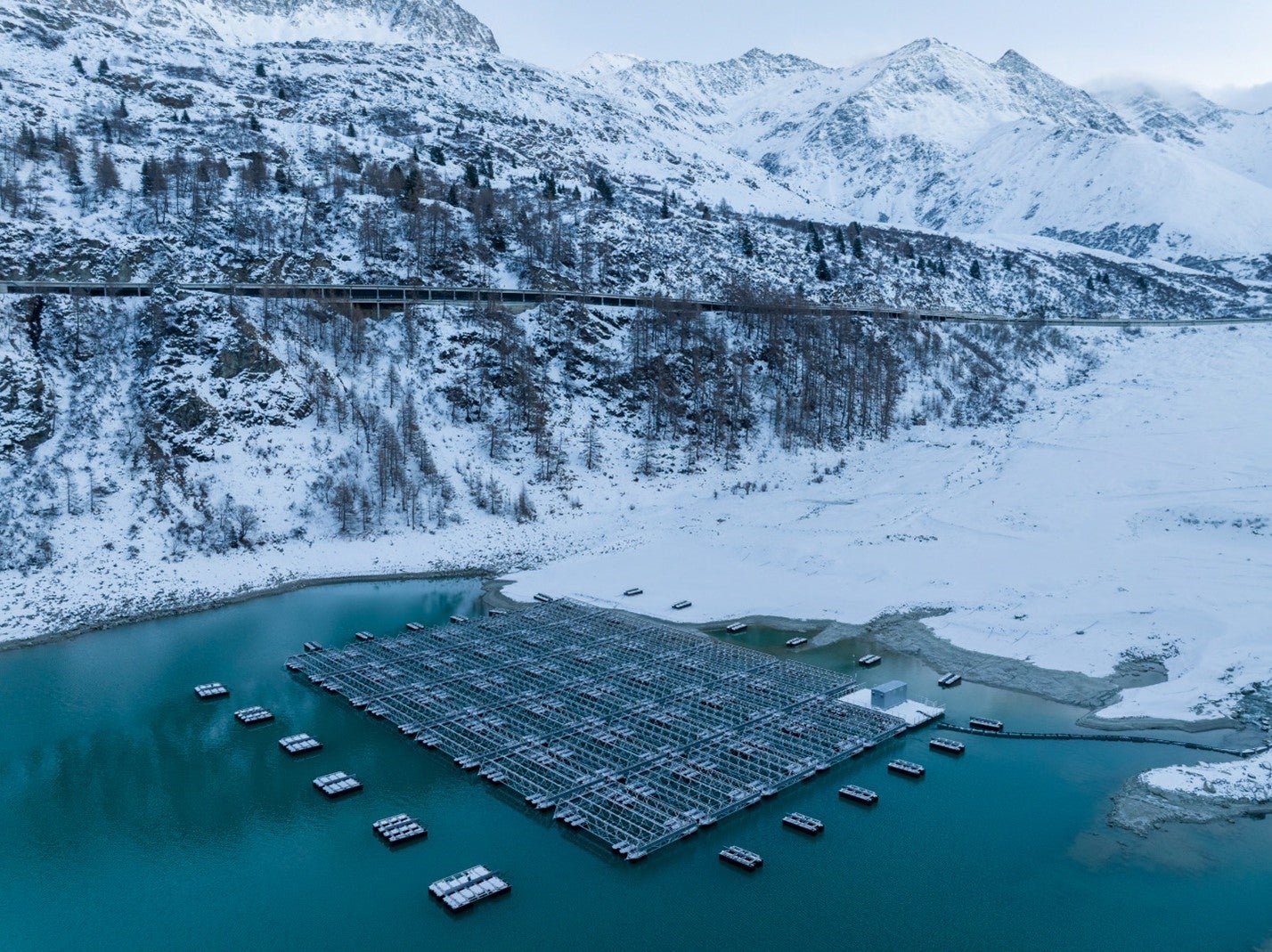 VC: With "The Circle" you dived into the most ambitious, futuristic solutions to protect and restore the environment. What kind of future did you see? Is a sustainable future possible, especially in cities?
LL: I don't know if the circular economy solutions I saw during these years will spread enough to counteract the shock wave of climate change. But adaptation is already happening, especially in cities, where change (for good or bad) happens first. There must be an awareness that our future won't look like our past, as it will be transformed and further impacted by human activity. This is why our collective imagination needs to start envisioning sustainable change along with its new aesthetic because it's our only way for survival.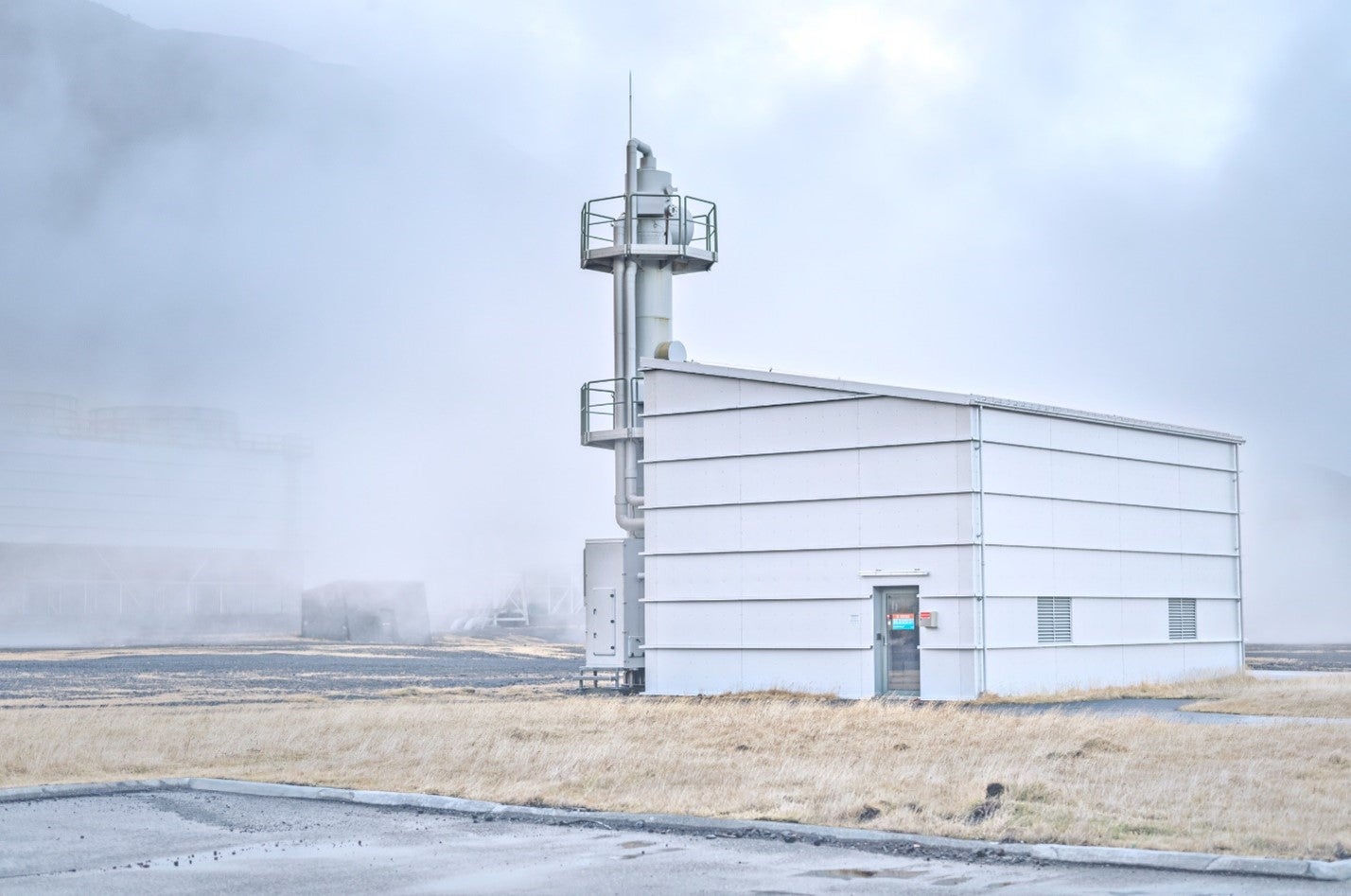 I am an optimist–I was born an optimist!—and I would always say, "Let's go find a solution! There must be a way." To then discover that a solution already exists. I have a digital map—an "innovation map," as I call it—where I map all the circular economy solutions I discover through my work. Every time I start working on a new solution, I open this map and create a new tag. It's incredible what we are doing, and it's incredible that nobody talks about it. If you ask me if I am optimist, and I look at my map and see how gigantic is the number of tags, how can I be pessimist? But I am optimist because this is what I do in life. What I want is for others to see this because that's how the hope we need is made. When you have a solution your perspective changes. A solution creates trust, and gives you hope. It engages you and creates change. I struggle to understand why there isn't a spotlight on it
VC: "The Circle" is the spotlight.
LL: Yes, and I do hope that this exhibition will make a difference.
Research Associate


Valeria G. Castelli joined the Chicago Council on Global Affairs in 2023 as a research associate for the Center on Global Cities. In this role, she conducts research for the Center's projects on city-to-city diplomacy, Chicago's global engagement, urbanism and democracy, and equitable climate action.


Photographer and Filmmaker
Luca Locatelli is an environmental visual storyteller whose work has been displayed in prominent global venues, including the Guggenheim Museum of New York, the Shanghai Center of Photography, and others.