Brazil's Indigenous Peoples See Hope in Lula's Victory

Lula's victory has set high expectations for Indigenous rights and environmental protections. Now he needs to deliver.
Brazil's presidential election could represent a watershed moment for the nation's Indigenous peoples. Outgoing President Jair Bolsonaro's record of disdainful language towards Indigenous peoples and his support of efforts to weaken their land rights contrasts starkly with president-elect Luiz Inácio Lula da Silva's big promises to these communities.
During the campaign, Lula said he would establish a Ministry of Indigenous Affairs headed by an Indigenous person, rebuild the National Indian Foundation (FUNAI), recognize Indigenous land claims, and put a stop to illegal mining on Indigenous territories.
He garnered widespread support from Indigenous people across the country, including 91-year-old Kayapó chief and 2020 Nobel Peace Prize nominee Raoni Metuktire, and leader, writer and philosopher Ailton Krenak.
When it was announced he was victorious Sunday night, celebrations were held in Indigenous communities spanning the country, like Umariaçu 2, a Tikuna village in the municipality of Tabatinga, where almost 67% of the population voted for the former president's return. In São Gabriel da Cachoeira, considered Brazil's most Indigenous town, Lula received more than 80% of the runoff vote.
During his victory speech, Lula reiterated his commitment to supporting Indigenous peoples in Brazil and the issues important to them.
"We will once again monitor and do surveillance in the Amazon," he said in São Paulo on Sunday. "We will fight every illegal activity."
Across social media, Indigenous people let out a collective sigh of relief that the leftist politician would soon lead the country again, but also made it clear they would hold him accountable.
Now, Lula has to deliver.
It won't be easy, but it will be fundamental if he wants his third term as president to be a success, both for himself and the country.
While Lula will be working alongside the biggest elected Indigenous caucus Brazil has ever seen, about half of 2023's Congress will also be controlled by the agribusiness sector, which backed Bolsonaro's bid for reelection and pushed for the advancement of bills that would weaken legislation meant to protect the environment and Indigenous rights. Six of nine governors elected in the Amazon are also Bolsonaro allies with strong ties to agribusiness.
A career lawmaker and army captain who supported the country's 21-year military dictatorship, Bolsonaro made his disdain for Indigenous people clear long before he was elected president, and his allies are expected to continue this rhetoric.
As a member of Congress in the 1990s, he publicly bemoaned that Indigenous people were not obliterated by the military long ago, saying, "The North American cavalry were the competent ones because they decimated their Indians in the past and today they don't have this problem in their country."
During the announcement of his presidential bid in 2017, he promised his government would not cede "a single centimeter of land" to Indigenous peoples and would "deliver a blow to the neck of FUNAI."
And as president, he continued to make comments like, "Indians are undoubtedly changing … They are increasingly becoming human beings just like us."
Bolsonaro supported changes in legislation, like bill 490/2007, which would prevent Indigenous peoples from obtaining legal recognition of their land if they were not physically on it on October 5, 1988, when Brazil's Constitution was enacted, or if they had not initiated legal proceedings to claim it by that date. He moved to open up Indigenous lands, protected under federal law, to extractive industries like mining and logging, both of which have already ravaged the territories with their illegal activities.
Since taking office four years ago, Bolsonaro has eviscerated budgets of agencies tasked with enforcing environmental laws and protecting Indigenous peoples, leaving them vulnerable to violence from those who want a piece of their land, which they see as a missed economic opportunity.
During Bolsonaro's first three years as president, more than 12,800 square miles of the Brazilian Amazon were cleared, leaving bare 60% more forest than the three years before. Fires were lit by pro-Bolsonaro farmers in the Amazon and the Pantanal, leaving the two biomes with irreparable damage. And deforestation has continued to soar this year, with an area of the Amazon the size of Greater London lost to it in September alone.
It's a long list of damage done to Indigenous peoples, and if Lula is serious about reversing it—if the clock can even be turned back—the task ahead is immense.
And it's not just about doing the well-worn political dance to convince the opposition to vote for one bill or strike down another. To move the country forward, Lula will have to start by following through on some of his big promises.
The first one: Guaranteeing that Indigenous peoples are at the forefront of decision making, especially when those processes directly involve their rights and their land. They took care of this country successfully long before the rest of us arrived, and it would be wise to listen to what they have to say.
If Lula does, it just might mean that Brazil can flourish again.
Related Content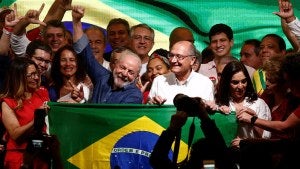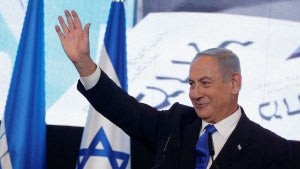 Independent Journalist

Jill Langlois is an independent journalist based in São Paulo, Brazil. She has been freelancing from the largest city in the western hemisphere since 2010, writing and reporting for publications like National Geographic, The New York Times, and The Guardian. Her work focuses on human rights, the environment, and the impact of socioeconomic issues on people's lives.