Bugging Out, Somalia's Imminent Crisis, and Pest Plague
September 9, 2022
Check out our roundup of the week's top news and research in food, agriculture, and global development.

Credit: REUTERS/Thomas Peter
Top Story
Somalia's Imminent Crisis
The UN reports that there are concrete indicators that famine will occur later this year in Somalia, a warning just short of a formal famine declaration. Somalia has experienced four straight failed rainy seasons and is predicted to enter its fifth, exacerbating the current drought and increasing the number of food insecure households. Current funding has dropped more than 60 percent compared to Somalia's previous drought in 2017, but a formal famine declaration could bring in needed funding.
Council Insights
The Hidden Hungry
"An average of 69 percent of people who come to the dining hall for food are men…Even during the pandemic, when the number of daily meals soared and service was take-away from the door of Bosco, nearly three quarters of those seeking food were men. And over half of those men depend on Bosco for both lunch and dinner seven days a week, 365 days a year," writes Edmundite Missions' Dr. Susan Raymond and Heidi Hock O'Quinn, and Bosco Nutrition Center's Latonyia Lawrence in a Global Food for Thought blog. Read the full blog post.
Food and Agricultural Issues
Rice Safety Net
In the aftermath of recent deadly floods, Pakistan is estimated to have lost 10 percent of its 2022 rice crop. Despite this huge setback from a major rice producer, global inventories are still benefiting from past years of bumper harvests. In India, the world's largest rice supplier, monsoon rains boosted crop prospects, encouraging the country to turn away from protectionist export restrictions it previously considered. 
Grain Deal Backstep
Putin threatened to pull out of the UN-brokered grain deal, accusing the West of taking advantage of low- and middle-income countries, sending global wheat prices up by 4 percent. The deal provides Ukrainian farmers a much-needed outlet for their grain harvests, with at least 75 percent of the ships exporting grain destined for non-EU states. Political figures suspect Putin's threats are nothing more than posturing, but they nonetheless could continue to raise global grain prices. 
EU Shortages
The EU's farmer's union and food producer associations are warning of winter food shortages as prices increase across a wide range of products, including energy. Used throughout the food supply chain—from fertilizer production to harvesting and refrigeration—energy is vital to the food industry. Farmers are already planning to reduce or cancel winter crops grown in heated greenhouses, such as cucumbers and peppers, to cut back on costs.  
Deeper Dive
What Is the Role of Protectionism in Agriculture? 
Protectionism refers to government policies that shield domestic industries against foreign competition through tariffs, subsidies, import quotas, and other restrictions. As global prices for food staples increase, many countries are considering protectionist policies to prevent national prices from increasing. Despite intentions to protect farmers, protectionism can inadvertently exacerbate inequity and poverty for farmers through depressing international prices for farm products and thus limiting farmers' wages.
Data Crunch
Pest Plague
The warming climate is causing agricultural pests to spread northwards in North America. The corn earworm is one of the most common farm pests in the US and could not survive winter beyond a latitude of 40 degrees north, but as temperature rises, researchers found its overwintering zone to have grown three percent since 1981 and may double in size by the end of the century. Other pests are also likely to  spread northwards, decreasing crop yields and adding pressure to harvests already hurt by extreme weather.
Resilience
Bugging Out
UK aid projects in Africa are encouraging local farmers to develop insect farming practices. Spearheading an initiative in cattle farming provinces of the Democratic Republic of the Congo, the UK hopes to reduce the strain animal husbandry puts on water supplies and limited agricultural land. In Zimbabwe, another development project is under way to use mopane worms in porridge served in schools, which is more nutritious than the country's main staple, maize.
Big Ideas
AI for Food Security
Innovations in AI and machine learning help organizations forecast food crises in a more timely manner and distribute food more efficiently. A study by the University of Illinois, co-authored by Nonresident Fellow Hope Michelson, shows machine learning models can facilitate quick decision-making in the complex, ever-changing environment of food insecurity, helping streamline data and reduce food waste. 
DC Report
Farm Workforce Fight
Many farmers are eager for the Senate to take up the Farm Workforce Modernization Act, passed by the House last year, before midterm elections in November. The bill will make it easier to employ migrants in the food production industry and could help tackle food inflation, but the American Farm Bureau Federation expresses concerns that it will expose farmers to "frivolous litigation."
Big Actors
Baked-In Inflation 
Inflation in the Netherlands reached 12 percent—largely driven by a 151 percent jump in gas and electricity prices—hitting a broad range of domestic businesses in the food industry. Dutch bakers are lobbying the government to temporarily suspend tax on energy and adopt an energy price cap policy. Countries across the EU are also working to shield their businesses and households from runaway energy costs, and blame Russia for weaponizing its energy supplies. 
Trade & Commodities
Allying with Argentina
Argentina's Economy Minister Sergio Massa pledged that the country will boost food and energy production to ease global shortages. Argentina is the world's biggest exporter of soybean meal and the second-biggest exporter of corn, but agricultural exports have been stifled because of exchange controls that put farmers at a disadvantage. Massa plans to reduce hurdles for foreign investment, and announced a temporary exchange rate boost and incentives for soy farmers to increase production.
Council Events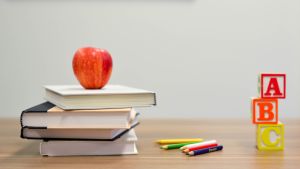 In this public engagement session for the We Will Chicago citywide plan, residents can hear from experts on urban education.
Did you miss one of our previous livestreams? Don't worry! They are all available on our website to watch at any time.
Other Upcoming Events
World Food Forum 2022
Date: October 17 - 21
Farm Commons Webinar for Illinois Farmers: Business Structure Basics
Date: October 24
Time: 6:00 - 7:00 p.m. CT
2023 18th Annual Chicago Food Justice Summit
Date: February 8 - 10
---
Land Acknowledgement Statement
The Center on Global Food and Agriculture recognizes it occupies the ancestral land of the Kiikaapoi, Peoria, Kaskaskia, Bodwéwadmi, and Myaamia people. Indigenous communities around the world disproportionately experience the pressures of climate change, global conflicts, and the COVID-19 pandemic, while simultaneously stewarding 80 percent of the world's biodiversity. These Indigenous tribes and nations are the original owners of this land and continue to be systemically erased by policies and practices that ignore their histories. To learn more about Indigenous foodways and practices, check out our 2022 blog series "Stewardship, Sovereignty, and Solutions."
Communications Officer

Natalie Burdsall joined the Chicago Council on Global Affairs in 2022 as the communications officer for the Center on Global Food and Agriculture. In this role, they promote the work and impact of the Center to expand public engagement in global food and agriculture, and assist in bringing the Council's digital transformation to fruition.