2023: A Year to Come
January 6, 2023
Check out our roundup of the week's top news and research in food, agriculture, and global development.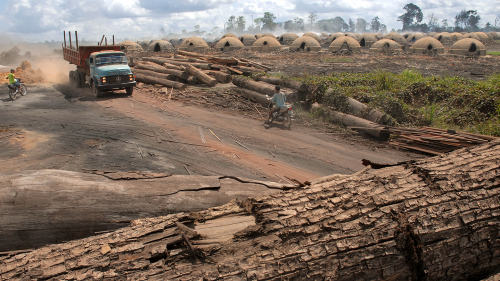 Credit: REUTERS/Paulo Santos
Top Story
2023: A Year to Come
After a year ripe with conflict, climate change, and COVID-19, nearly everyone seems ready to leave 2022 in the past and embrace the optimism of a new year, a fresh start. However, 2022 cannot be left behind so easily. Responsible for increasing rates of food insecurity and declining nutritional health, 2022 will continue to affect the world as we know it. Take a look at this week's edition of Global Food for Thought to learn more about the news emerging from the end of 2022 and beginning of 2023, and get a sneak peek at how it will shape our upcoming events and publications.
Council Insights 
Flavors and Culture
"For life to flourish with well-fed and strong cultural practices, it is necessary to fully recognize and protect the rights of Indigenous Peoples over their lands, territories, and resources," writes Myrna Cunningham, president of the Fund for the Development of Indigenous Peoples of Latin America and the Caribbean. Read the blog to learn more about Indigenous food sovereignty.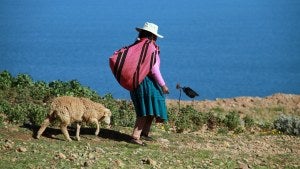 Food & Agriculture 
Climate Impacts
COP27 brought attention to the people who are experiencing the brunt of climate-related disruptions, especially women. Making up 80 percent of those displaced by climate change, women experience disproportionate effects of the climate crisis, with significantly less economic support. However, regenerative solutions offer the opportunity to promote climate action and advance gender equity, providing a potential long-term solution to gendered effects of climate change.
Treacherous Tailspin
Sudan's economy is in a tailspin, putting roughly one-third of the population in need of emergency food aid. Worsened by Russia's attack on Ukraine, the price shock has cast a dark shadow over the agriculture economy, leaving farmers without the tools they need to support themselves, much less the Sudanese population. Sudan is not the only country battling food insecurity—others including Ethiopia, Yemen, and Afghanistan are also struggling to provide food for their population as 2023 begins.
Waging War
As the war in Ukraine approaches its one-year anniversary, eyes are turning towards its long-term impacts on the food industry. Through imposing a naval blockade and attacking Ukraine's grain terminals, Russia is restricting the majority of food shipments from Ukraine, contributing to widespread starvation, poverty, and death. The US and allies have been attempting to limit the effects of the war, even granting blanket exceptions to economic sanctions to keep food aid flowing.
Deeper Dive 
Climate Change Consequences
Women are not the only marginalized group that climate change targets; Indigenous communities have long experienced disproportionate effects of climate change despite stewarding over 80 percent of the world's biodiversity. Present at COP15, Indigenous communities rallied for protections for Indigenous land, but were largely ignored as countries pushed to pass the 30-by-30 target (protecting 30 percent of the world's biodiversity by 2030). To learn more about Indigenous food and land sovereignty, check out our blog series "Stewardship, Sovereignty, and Solutions," continuing into 2023.
Resilience
Solar Celebration
A Dubai-based independent power producer just secured two loans from the African Development Bank to fund a new solar project in Tunisia. The solar plant will have a capacity of 100 MWp, which will save Tunisia 113,525 metric tonnes of carbon dioxide emissions per year. This project signals a future of renewable energy in Tunisia and beyond, boding well for 2023 energy projects.
DC Report 
Farm Bill
Discussions surrounding the 2023 Farm Bill are well underway, drawing attention to a new report that identifies ways the bill can protect socially disadvantaged farmers and ranchers. Published by the Farm Bill Law Enterprise, the report pinpoints opportunities to extend and reform the USDA's Equity Action Plan, and reevaluate heirs' property. Read more about the 2023 Farm Bill and its potential consequences in the most recent Global Food for Thought Blog, and keep an eye out for an upcoming one-pager by the Center on Global Food and Agriculture.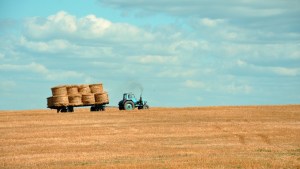 Big Actors 
The Disappearing Amazon
The Amazon rainforest is at a dangerous tipping point. Decimated by loggers, miners, and land grabbers, the rainforest is quickly dwindling, putting immense pressure on the new president, Luiz Inácio Lula da Silva, to make immediate and drastic changes in the new year. Without it, the Amazon could transform completely into croplands or cattle pasture that produce a level of carbon dioxide detrimental to the atmosphere.
Trade & Commodities 
Financial Collapse
In April of 2021, Sri Lanka's president instituted a ban on fertilizer imports to force a shift towards organic farming, triggering an economic crisis that came to a head in 2022. Farmers are feeling dire effects of the fertilizer ban, struggling to sustain their farmland and, in turn, their livelihoods. Sri Lanka's financial collapse signals that the lowest-income countries are not the only ones vulnerable to macroeconomic headwinds, raising questions over the economic futures of countries with a similar stature in 2023.
Ask an Expert
What will 2023 look like for the Center on Global Food and Agriculture?
"As we prepare for another year of rapid global changes, the Center on Global Food and Agriculture will continue to prioritize fact-based reporting and analysis that provides you with unbiased and multidimensional perspectives from the people directly affected by these changes. Through upcoming white papers, our annual Global Food Security Symposium, roundtable discussions, and more, the Center will uphold its unequivocal dedication to advancing a more sustainable and resilient food system by addressing challenges and providing leadership in America's heartland and beyond."
— Peggy Yih, Center on Global Food and Agriculture Managing Director
Managing Director, Center on Global Food and Agriculture


Peggy Tsai Yih leads the Council's continued work on global food and nutrition security and in advancing a more sustainable and resilient food system. She has 20 years of experience in food, agriculture, and natural resource policy, with nearly 15 years at the National Academies of Sciences, Engineering, and Medicine in Washington, DC.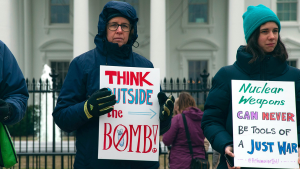 Experts discuss the importance of nuclear security, and why elevating new, diverse voices on nuclear security makes America more secure.
Did you miss one of our previous livestreams? Don't worry! They are all available on our website to watch at any time.
Other Upcoming Events
Innovation for Impact: Delivering Results for the Rural Poor
Date: January 11
Time: 7:00 - 8:00 a.m. CT
Farm Commons Webinar for Illinois Farmers: Farm Liability and Insurance Basics
Date: January 23
Time: 6:00 - 7:00 p.m. CT
Food vs Fuel V2.0: Impacts of Biofuels on Agricultural Markets and Food Security
Date: January 24
Time: 9:00 - 10:30 a.m. ET
2023 18th Annual Chicago Food Justice Summit
Date: February 8 - 10
---
Land Acknowledgement Statement
The Center on Global Food and Agriculture recognizes it occupies the ancestral land of the Kiikaapoi, Peoria, Kaskaskia, Bodwéwadmi, and Myaamia people. Indigenous communities around the world disproportionately experience the pressures of climate change, global conflicts, and the COVID-19 pandemic, while simultaneously stewarding 80 percent of the world's biodiversity. These Indigenous tribes and nations are the original owners of this land and continue to be systemically erased by policies and practices that ignore their histories. To learn more about Indigenous foodways and practices, check out our 2022 blog series "Stewardship, Sovereignty, and Solutions."
Communications Officer

Natalie Burdsall joined the Chicago Council on Global Affairs in 2022 as the communications officer for the Center on Global Food and Agriculture. In this role, they promote the work and impact of the Center to expand public engagement in global food and agriculture, and assist in bringing the Council's digital transformation to fruition.