Partisan divides on immigration issues are at their widest points. Democrats' concerns have dropped dramatically, but Republicans continue to see it as a large threat.
Introduction
Partisan divides on immigration issues are at their widest points in the Chicago Council Survey's 20-year history of polling on the topic. Democrats' immigration concerns have dropped dramatically over the past 20 years. By contrast, Republicans continue to consider immigration as large a threat as they did in previous years, even as net migration from Mexico is at net zero.
Between 1998 and 2002, similar majorities of Democrats, Republicans, and Independents viewed large numbers of immigrants and refugees as a critical threat, and controlling and reducing illegal immigration as a very important goal. But beginning in 2002, Democrats' concerns steadily decreased, so much so that by 2015, levels had dropped by more than 20 percentage points. By contrast, concern amongst Republicans and Independents has fluctuated less than 10 percentage points on both questions.
Key Findings
Partisan gap on immigration issues, driven by Democrats' shifts, is widest yet
Democrats increasingly back employment, citizenship for unauthorized immigrants
Methodology
The analysis in this report is based on data from the 2015 Chicago Council Survey of the American public on foreign policy. The 2015 Chicago Council Survey was conducted by GfK Custom Research using the KnowledgePanel, a nationwide online research panel recruited through an address-based sampling frame. The survey was fielded between May 25 to June 17, 2015 among a national sample of 2,034 adults, 18 years of age or older, living in all 50 US states and the District of Columbia. The margin of error ranges from ± 2.2 to ± 3.1 percentage points depending on the specific question, with higher margins of error for partisan subgroups.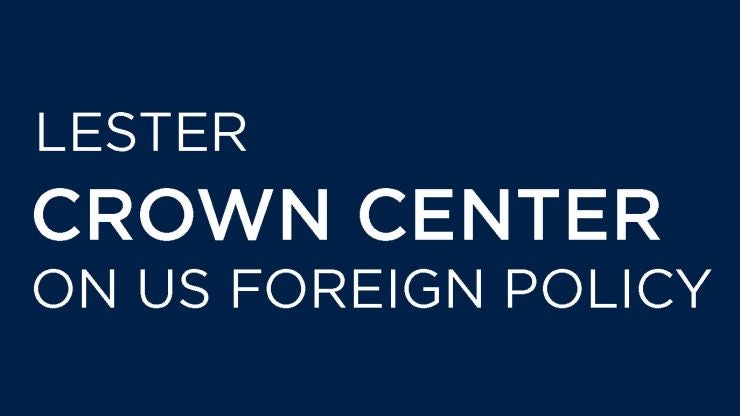 Crown Center Content
This content is produced by the Lester Crown Center, which aims to shape debates and inform decisions on important US foreign policy and national security issues.
Assistant Director, Public Opinion and Foreign Policy


Craig Kafura is the assistant director for public opinion and foreign policy at the Chicago Council on Global Affairs, a Security Fellow with the Truman National Security Project, and a Pacific Forum Young Leader. At the Council, he coordinates work on public opinion and foreign policy and is a regular contributor to the public opinion and foreign policy blog Running Numbers.


Nonresident Fellow, Immigration


Sara McElmurry is a nonresident fellow at the Council, where she has contributed to a portfolio of research and analysis focused on immigration to the Midwest since 2014. She is also an award-winning communications strategist, having built media advocacy and multicultural outreach platforms for a number of national and local nonprofit organizations focused on immigration, education, housing, and health policy.