"Slava Ukraini" Film Screening
Join the Council for a screening of Bernard-Henri Lévy's  "Slava Ukraini," a war diary from the front lines of the Russia-Ukraine conflict.
About This Event
One year after the beginning of the war in Ukraine, philosopher Bernard-Henri Lévy documents the heart of the conflict through a war diary made during the second half of 2022. From Kharkiv to the Donbass to Kherson, in the aftermath of the city's liberation, this documentary bears witness to the ravages of war through the testimonies of soldiers, chronicles of the front, and portraits of civilians, and shares the struggle and hope of the Ukrainian people.
Following the film, a discussion with Lévy, Council President Ivo Daalder, and Emmy Award winning ABC News journalist Adrienne Bankert on the broader issues of the war, the future of Europe, global liberalism, and Western civilization will take place.
Please note: This event is now sold out. Please email Victoria at vlogin@globalaffairs.org with any questions.
Event Schedule
| Time | Agenda |
| --- | --- |
| 7:00 pm CT | Welcome remarks |
| 7:10 pm | Film screening |
| 8:40 pm | Discussion |
| 9:15 pm | Adjournment |
CEO, Chicago Council on Global Affairs


Ivo H. Daalder served as the US ambassador to NATO from 2009 to 2013. He joined the Council as president in 2013 and took on the new role of CEO in 2023. Previously, he was a senior fellow in foreign policy studies at the Brookings Institution and served as director for European affairs on President Bill Clinton's National Security Council. He is the author or editor of 10 books.


Director of "Slava Ukraini"

Bernard-Henri Lévy is a philosopher, filmmaker, activist and the author of over forty-five books. As a filmmaker, he has travelled into the world of conflict in his documentaries "Bosna!" and "A Day in the Death of Sarajevo."

Host of "Morning in America," NewsNation Network

Adrienne Bankert is an Emmy award winning journalist with broadcast experience as a television news anchor, interviewer & host. Bankert is currently the host of "Morning in America" at NewsNation Network. She can be seen on all of ABC News' platforms including Good Morning America, World News Tonight, and Nightline.

Related Content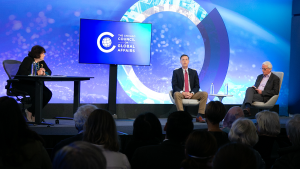 As Russia's war in Ukraine enters its second year, Jessica Tuchman Mathews moderates a discussion with Ivo Daalder and George Beebe on options for protecting Ukraine's independence, ending Russian aggression, and keeping the US and Ukraine's neighbors out of the war.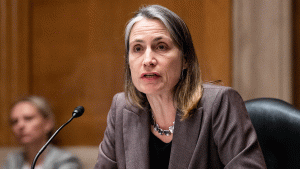 Former National Security Council official Fiona Hill discusses the future of Russia's war in Ukraine.