World Review: The Fallout from Afghanistan
Bobby Ghosh, Steve Erlanger, and Carla Anne Robbins join Ivo Daalder to discuss the week's top news stories.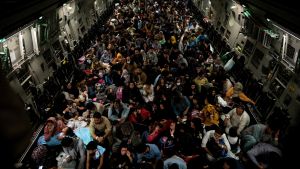 About This Episode
World Review returns after a summer break for an in-depth conversation on Afghanistan with Bobby Ghosh, Steve Erlanger, Carla Anne Robbins, and Council President Ivo Daalder. They explore how the situation got to this point, how China and Russia might react to Afghanistan's new leadership, and what to make of the growing tension between NATO allies who disagree with US decision-making.
Key Moments
Prefer to Listen?
Subscribe to our podcast edition on the following platforms.