A New Approach to Building Peace
Although COVID-19 brought many aspects of our world to a standstill over the last year, violent conflict was not one of them. What can we do to end the cycle?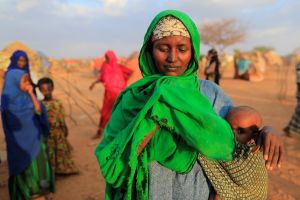 Researcher and practitioner Séverine Autesserre argues that traditional approaches to peacebuilding often fail because they follow a top-down formula: expert expatriates parachute in to solve a problem with big budgets, cut-and-paste solutions, and a return ticket home. She joins Deep Dish to explain why a new strategy is needed and how grassroots efforts offer hope for an end to violent conflict.
Author, Researcher, and Professor of Political Science at Barnard College, Columbia University

Séverine Autesserre is an award-winning author, peacebuilder, and researcher, as well as a Professor of Political Science at Barnard College, Columbia University. She is the author of "The Trouble with the Congo," "Peaceland," and "The Frontlines of Peace," in addition to articles for publications such as Foreign Affairs, International Organization, and The New York Times. Séverine has been involved intimately in the world of international aid for more than twenty years and has conducted research in twelve different conflict zones, from Colombia to Somalia to Israel and the Palestinian territories.

Vice President, Studies


Brian Hanson is the Vice President of Studies at the Chicago Council on Global Affairs. He oversees the Council's research operations and hosts the Council's weekly podcast, Deep Dish on Global Affairs.