The Criminalization of Immigrants in the United States
Alina Das joins the Council's Brian Hanson to discuss America's history of punishing immigrants.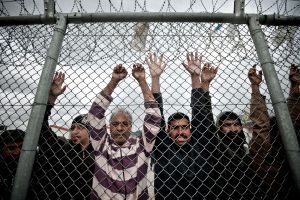 From the controversial 2016 Muslim ban to recent efforts to dismantle DACA, immigration has been a key issue for President Trump's administration—but the legacy of punishing immigrants extends throughout US history. Lawyer and author Alina Das joins Deep Dish to share the stories that give a face to decades of legislation criminalizing immigrants and what we can do to begin to fix the system.
Professor of Clinical Law, NYU School of Law
Vice President, Studies


Brian Hanson is the Vice President of Studies at the Chicago Council on Global Affairs. He oversees the Council's research operations and hosts the Council's weekly podcast, Deep Dish on Global Affairs.