Giving Congress Its War Powers Back
Oona A. Hathaway joins  Deep Dish  to lay out a step-by-step plan for Congress to revive its war powers.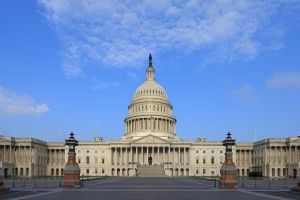 This week a bipartisan group of US senators introduced a bill to reform the 48-year-old War Powers Act—the law intended to check a president's ability to declare war. To explore how reform could affect Presidential power and US foreign policy, we're rebroadcasting an episode from our archives.
Congress has not approved a use of force since 2002, when it voted to invade Iraq. "Too many members of Congress are all too happy to abdicate their constitutional responsibility and allow the president to go it alone," explains Oona A. Hathaway, professor of International Law and a counselor to the dean at the Yale Law School. Hathaway, who is also co-author of The Internationalists: How a Radical Plan to Outlaw War Remade the World, joins Deep Dish to lay out a step-by-step plan for Congress to revive its war powers.
To delve into Hathaway's argument in more detail, read her essay "How to Revive Congress's War Powers."

This episode originally aired on October 24, 2019. 
Gerard C. and Bernice Latrobe Smith Professor of International Law and Counselor to the Dean, Yale Law School

Professor of International Law, Yale Law School

Vice President, Studies


Brian Hanson is the Vice President of Studies at the Chicago Council on Global Affairs. He oversees the Council's research operations and hosts the Council's weekly podcast, Deep Dish on Global Affairs.