Emerging Leaders Program
Each year through a competitive application process, the Council selects high-performing, midcareer professionals from Chicago to participate in its Emerging Leaders Program. Participants gain a deeper understanding of global issues and skills to support Chicago and its communities in addressing global challenges and bolstering Chicago's position as a global city.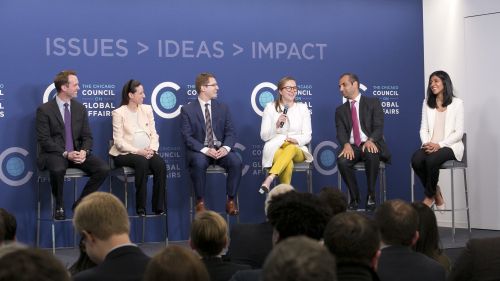 As an Emerging Leader you will engage in leadership development and skills training in public speaking, op-ed writing, and policy analysis. You'll meet with global leaders, deepen your understanding of how global issues affect local communities, and explore policymaking through special events and meetings with leaders in Chicago and Washington, DC. The valuable personal and professional connections you will gain by becoming part of Chicago's global network will benefit your organization and your career advancement.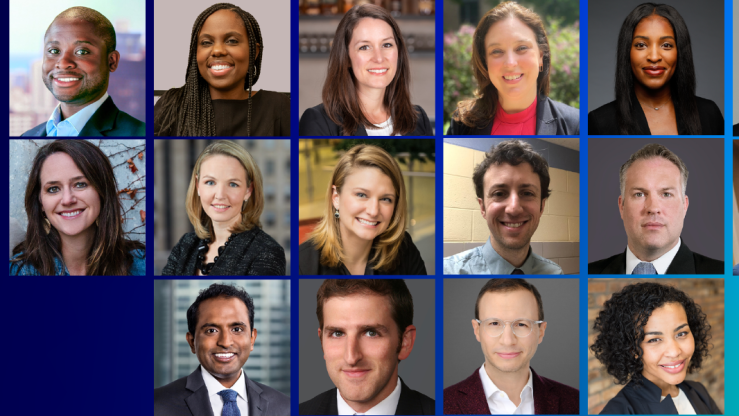 Meet the Current Class
For one year, sixteen of Chicago's best and brightest from some of the city's most prominent organizations are engaging in a rigorous program to further their knowledge of US foreign policy and global affairs and strengthen their leadership skills.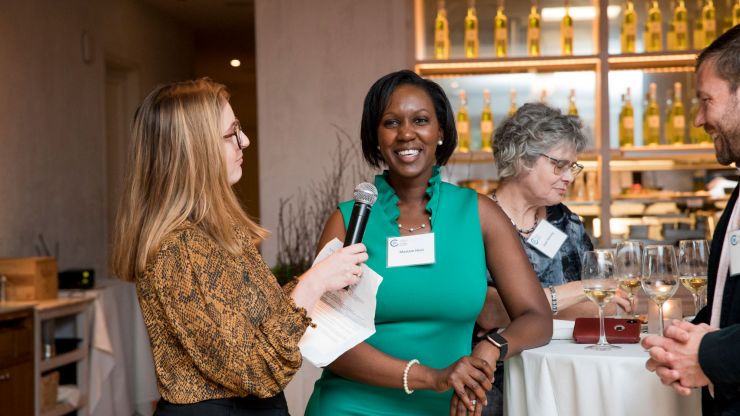 Ideal Candidates
The Council seeks exceptional leaders who reflect Chicago's diversity, are accomplished in their careers, are expected to rise to the top of their fields, and have strong professional or personal interests in global affairs and community engagement.
Founding Principal and Partner, Studio Gang Architects


Jeanne Gang, a 2011 MacArthur Fellow and member of the 2011 class of the Council's Emerging Leaders Program, is the principal architect of Studio Gang Architects, a Chicago-based firm that has been recognized internationally for its innovation in design. She also serves as an adjunct professor at the Illinois Institute of Technology and has been a visiting professor at Harvard, Yale, and Princeton.


Member of Congress


Raja Krishnamoorthi, part of the Emerging Leaders class of 2010, ran for Illinois State Comptroller in 2010. Prior to that, he was deputy treasurer for Illinois, a partner at Kirkland & Ellis, a special assistant attorney general in the Illinois Attorney General's office, and a member of the board of the Illinois Housing Development Authority.


President, Heartland Alliance


As President of Heartland Alliance, Evelyn Diaz—a member of the Council's Emerging Leader Program class of 2011—is responsible for directing domestic and global strategy for Heartland Alliance's five nonprofit corporate entities. Previously, she was appointed by Mayor Rahm Emanuel to lead the City of Chicago's Department of Family and Support Services.