The State of Abortion and Reproductive Rights Around the World
Experts Bela Ganatra and Katherine Mayall discuss how global trends have influenced reproductive rights in the United States.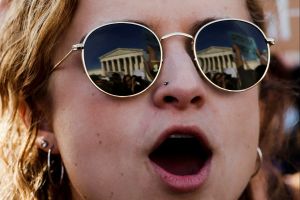 About the Episode
Overturning Roe vs. Wade would be a stark policy shift 50 years after the landmark US Supreme Court decision on reproductive rights. The World Health Organization's Bela Ganatra and the Center for Reproductive Rights' Katherine Mayall join Deep Dish to look at global trends on reproductive rights and how the US compares. 
Reading List
---
Insight and understanding delivered straight to your inbox
The world is always changing. Enter your email below to stay informed and engaged in the world's most critical issues through our weekly Global Insight newsletter.
---
Unit Head, Prevention of Unsafe Abortion, Department of Sexual and Reproductive Health, World Health Organization

Bela Ganatra holds a medical degree from the University of Mumbai, India; a Master's from Harvard University & a Postdoc in reproductive health from Johns Hopkins University. Her experience spans several decades in research and policy work on children health and women's health. Her unit works on abortion regulation, research on clinical care, implementation research on community and health systems approaches to quality abortion care, and on estimating the magnitude of unsafe abortion and its consequences.

Director, Strategic Initiatives, Global Legal Strategies, Center for Reproductive Rights

Katherine Mayall is the director of Strategic Initiatives in the Global Legal Strategies unit, which serves as the focal point for ensuring technical excellence and legal coherency across the Center. In this capacity, she works to strengthen strategic partnerships and establish innovative initiatives towards the realization of women's and girls' reproductive rights across the globe, including through capacity building and research.

Vice President, Studies


Brian Hanson is the Vice President of Studies at the Chicago Council on Global Affairs. He oversees the Council's research operations and hosts the Council's weekly podcast, Deep Dish on Global Affairs.